Nashville is one of the top destinations for people wanting to make a name for themselves in the entertainment and creative industries. Although it's primarily known for music, Nashville has become a haven for all things creative in recent years, and people with backgrounds in film and video have no shortage of career opportunities in Music City.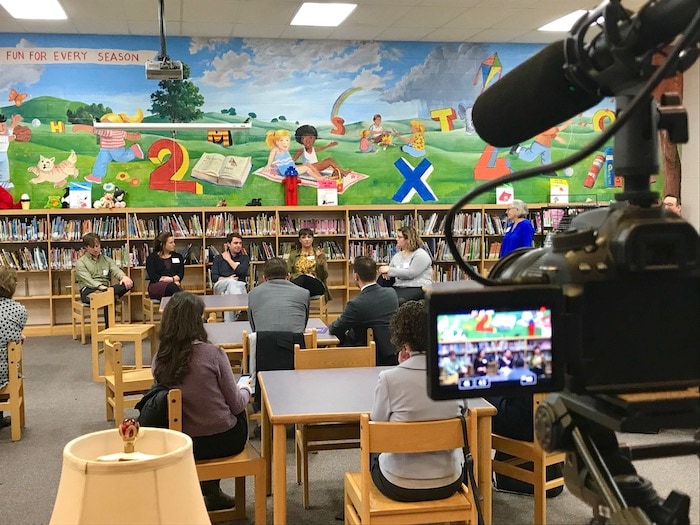 If you're wondering how you can apply the education and experience you'll gain from a film and video degree at Nossi, here are just a few exciting and limitless fields that need people with the skills we teach:
1. Television Show and Film Production
The television show "Nashville" helped further popularize Tennessee's capital—especially due to being shot on location. But it wasn't the first and certainly won't be the last popular series or film to shoot in Music City. You'll recognize Nashville landmarks in the "The Matrix," "The Green Mile," and "Percy Jackson & the Olympians: The Lightning Thief," to name a few. Film and video graduates from Nossi have an edge on landing roles on productions that are shooting right in their own backyard.

From scenes being filmed in Nashville to full productions, Nashville can also attract a number of smaller productions with reality tv and dating shows. One of the more recent shows, Marriage or Mortgage, is an interesting look into investing in your house or your wedding day. Couples are toured around town and encouraged to either buy a house or rent an event venue.

In addition to Nashville's impressive track record of hits, the city is home to a thriving indie film scene. You can catch Nashville indie films screening at the Nashville Film Festival — one of the longest-running film festivals and most acclaimed festivals in the US. The film festival has screened many critically-acclaimed Oscar® winning films, including "The Fantastic Flying Books of Mr. Morris Lessmore," "Curfew," "Ida," and "Bear Story."
2. Digital Video Production
With video marketing on the rise, more and more companies are prioritizing the production of engaging and informative videos for both websites and social media. There are ample opportunities in Nashville for video professionals to freelance, work for agencies, or produce in-house. Equipped with training and valuable, hands-on experience post-graduation, Nossi alums are sure to have a leg up on the competition.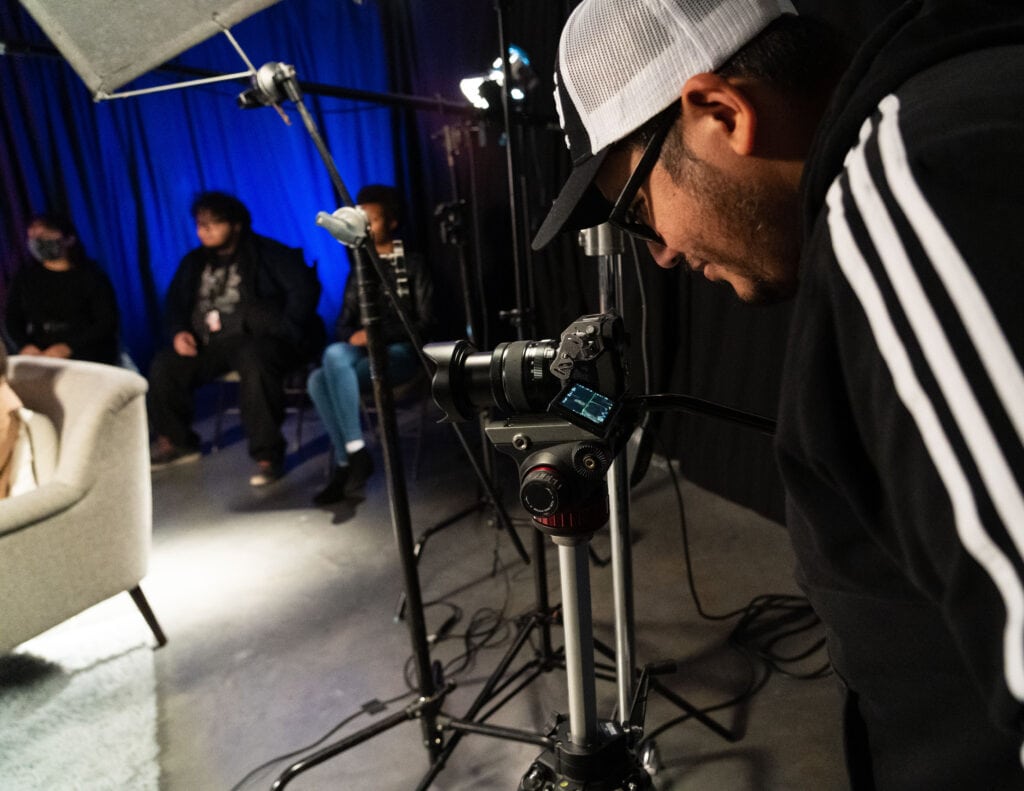 3. Social media Videography
These days, no online brand presence is complete without video. From YouTube to Vimeo, Facebook to Instagram, and with TikTok booming all over the globe, there's an abundance of opportunities to produce social media content for brands, businesses, local influencers, musicians, and entertainers in Music City.

A quality portfolio and word-of-mouth marketing are essential factors when it comes to landing social media videography jobs in Nashville, so the connections you make with your fellow Nossi alums and the projects & networking opportunities provided by Nossi's All Access program will be especially valuable.
4. Television Commercial Production
Nashville is one of the largest metropolitan areas in the U.S., and that means there's no shortage of companies vying for airtime to showcase their goods and services. Video experts can showcase their creativity by filming, editing, and producing spots for local and national companies that film in and around Middle Tennessee.
View this video of our studio lighting class, a class on learning how to get the perfect lighting for commercials.
5. Music Video Production
You don't have to be a musician to benefit from Music City's robust recording industry scene. Music videos are regularly being filmed and produced in Nashville and its surrounding communities, and people with film and video degrees can quickly build their resumes. In Nashville, it's not all about landing high-profile shoots; most videographers launch their careers by working with local bands and artists. For those willing to work hard and have the dedication to the art of music and music videos, success comes with time but is much easier with the know-how that only a hands-on education can provide.

At Nossi, Music Video Production I and II students create music videos from pre-production to completion while incorporating important skills in storytelling, tone, color, composition, and pacing. By the end of Music Video II, students will develop, produce, direct, and edit a live and non-live video performance. What better city to do this than Nashville?
American Blondes (formerly Southern Halo) worked in our studio before their big European Tour and shot "Living Like That" with a crew of Nossi students!
6. Documentary Film Making
Documentaries have gone from niche to mainstream in recent years, and streaming platforms have created a "golden age" of documentaries. Given its rich history and connection to the entertainment industry, Nashville is an excellent launching pad for aspiring documentary filmmakers.
Popular Nashville documentaries include: "For the Love of Music: The Story of Nashville," "Music Row: Nashville's Most Famous Neighborhood," and "It All Begins With A Song: The Story of the Nashville Songwriter." You can find many of these on popular networks but Visit Music City offers a great synopsis and links, check it out!
With Nossi's advanced video class, Shooting Documentary, students learn the preproduction, production, and post-production process of documentary videography. Discussions will surround the importance of documentaries, ethics around filming, and mockumentaries (a sister genre that our students really seem to enjoy).
7. Web News and Television Production
The principles learned in film and video classes apply across the board, including in news broadcasting for both television and the web. Nashville is a hot market for local news, and people with educational backgrounds in film production, camera operation, lighting, editing, and more have a world of opportunities in Music City to start their careers.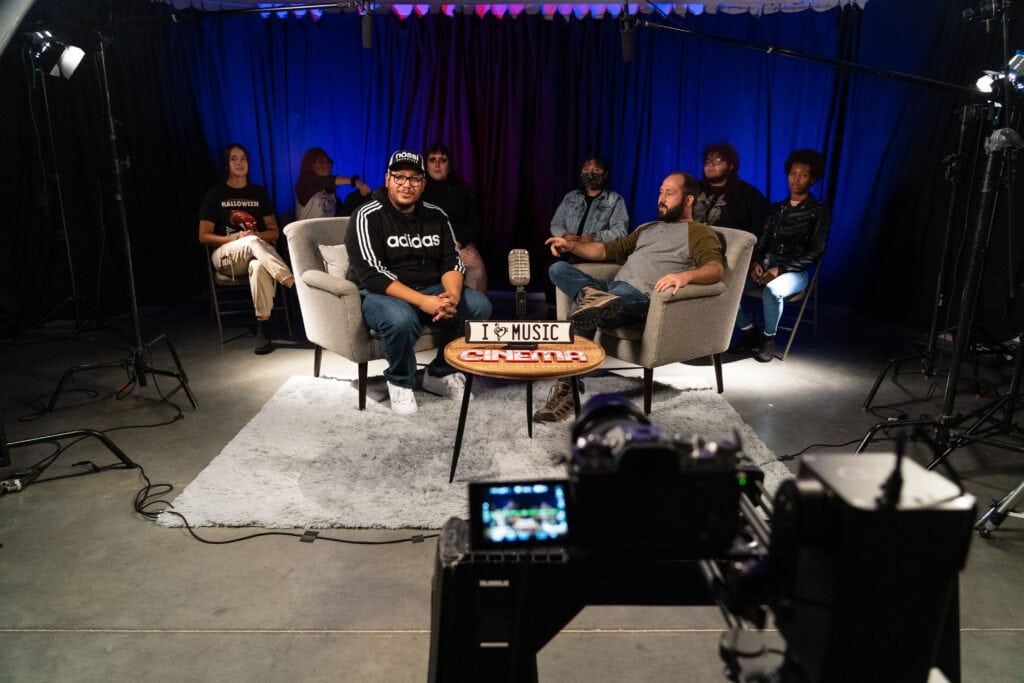 How Nossi Can Help You Launch Your Video Career
At Nossi College of Art, we don't believe in the "starving artist" mentality. That's why we ensure our students are educated in the business skills needed to succeed in creative careers.

Understanding business isn't just a subject taught in a class, it is a class all by itself. Whether students are studying photography, video, design, or illustration, everyone takes business classes to learn about developing business plans, creating contract agreements, understanding good communication, and negotiating pay rates. No matter how talented you are, it is always great to know how to "sell" yourself where businesses and agencies are concerned.

It's our job to not only teach our students what they need to succeed, but to also teach them how to succeed. With a video degree from Nossi, you'll hit the job market armed with technical know-how and the wisdom of people who have been there and done that. Plus, you'll have the resources and guidance you need to make the right decisions throughout your career.

Contact us today to learn more about our video and other creative degree options. We're ready to help you launch the career you deserve.