As an artist, it is extremely important to understand the value you bring to the table during business discussions. That perceived value (set by you and viewed by the client) can help determine your pay rate – show up to a meeting disheveled and unorganized, that may show clients you aren't professional or can't be taken seriously. However, if you show up looking styled, organized and ready to share research during the meeting – then your perceived value increases and so can your earnings.
The more students learn to understand the art of business, the more successful they will be in the creative and tech industries. At Nossi College, understanding business isn't a subject taught in a class, it is a class all by itself. Whether students are studying photography, video, design or illustration, everyone takes business classes to learn about developing business plans, creating contract agreements, understanding good communication, negotiating pay rates and we even brush over advertising and marketing.
Marketing plus advertising ideas and theories are discussed more in-depth during Online Marketing class, which is taken in conjunction with our business classes.
Students can truly understand the process it takes to share stories and successes about their business. Those posts and blogs could lead to additional clients and referrals! Students start with social media and then dive more into running their own website, blogging about experiences and sharing content on social media. Check our two of our student stories below!
Joshijah Spence Photography – Joshijah has been blogging about his experiences in studio as well as opportunities that landed him in the field, like his first basketball experience (Joshijah was able to capture the OVC Championship in Nashville!)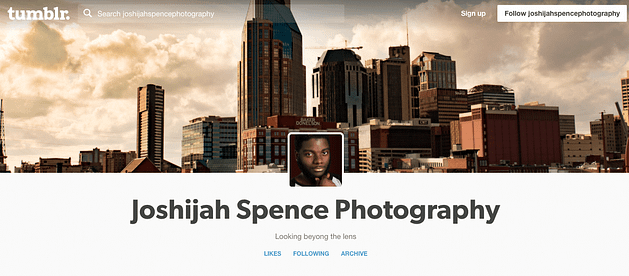 Meet Joseph Ebanks, he is the creator behind DigiFilm Media Group, and he is in the midst of creating his first movie. While creating his website, Joseph decided to blog about his experiences as a director, and the problems you will probably encounter along the way.
When students turn experiences into blog posts highlights, they understand the work it takes to promote oneself. Lessons covered in class stem from professional, creative teachers and they can often turn into real-world successes for our students. Learning business and marketing tricks and tips of the trade in college allows for an easier transition to a professional career.
Check out Nossi's degree opportunities or view our faculty teaching the courses!