Graphic Design Degree
Visually Communication Your Ideas
With a graphic design degree, learn how technology, marketing,
and business impact your graphic design career.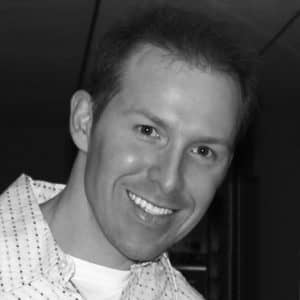 Mark Mabry MFA Ed.D
Graphic Design Department Chair
"Beyond the fundamentals, it is imperative that graphic design degree students be encouraged to have fun, take risks, collaborate, and experiment, as each is a key ingredient in assuring their personal potential is met."
Take the Next Step Toward Your Career
Graphic Design Degree Courses
Focus on Our Four-Year Program
Bachelor's Degree
Bachelor of Graphic Arts Graphic Design
133 curriculum hours
DC102
DESIGN COMPOSITION
Students are introduced to the principles of design using a variety of media as they complete projects that emphasize various aspects of composition. They will learn about balance, repetition of shape, positive and negative space, focal point, the illusion of depth and motion.
BD101
BASIC DRAWING
This fundamental course introduces the beginning art student to the principles of drawing. Accurate observations of shapes, forms, contours and tones will be stressed while learning to use a variety of mediums, i.e. pen and ink, graphite pencils, charcoal, marker and colored pencil techniques. Fundamental understanding of perspective drawing concepts, including one-, two- and three-point perspective will also be taught in this course. Students will produce works of art using a variety of drawing techniques i.e: cross-hatching, hatching, scumbling, back-fourth strokes, overlaying colors, stippling and washes.
CT105
COLOR THEORY
Students are introduced to the principles of color theory utilizing various affects, techniques and mediums to create a comprehensive understanding of color principles. Light, hue, value and saturation are all explored in the course and students will learn many aspects of color relationship, application and how to affectively utilize the many facets of color and color theory in the commercial art field.
TY110
TYPOGRAPHY
Students will study the history of lettering from ancient symbols to today's digital technology. Students will also study various type families, become familiar with the terminology and practice the art of hand lettering. Students will learn the art of designing with type and become familiar with different 'moods' or the feel type can have for different occasions. Students will also learn different styles of type used throughout history. Emphasis on rules for proper letter spacing, word spacing and the arrangement of type for maximum readability will be stressed.
AI140
ADOBE ILLUSTRATOR
For any undertaking in print or digital media, understanding and manipulating vector graphics will be a cornerstone of every student's academic and professional career. In Adobe Illustrator, students will learn the leading industry-standard software for vector-based design. Upon completion, students will know how to leverage the software to assist in whatever their chosen path of digital or print media: graphic design, web design, interactive design, illustration, or even videography – among other career tracks. To achieve this comprehension, students will create their own designs, many of which will be based on real-world problems students will face on the job. Printing, color, and design techniques (the latter learned in previous courses) will be integrated for the completion of the various projects.
PS142
ADOBE PHOTOSHOP
This course teaches students the core principles of Adobe Photoshop, the industry-standard raster-based photo manipulation program. Similar to Adobe Illustrator in significance and industry dominance, the ability to manipulate raster images will be a persistent theme throughout any career path involving print or digital media. Among the fundamental concepts explored will be file type constraints, image optimization, compositing, image restoration, color correction, masking, typography, effects, layout, print management, elementary animation and video, and even elementary 3D principles among other topics. By the end of the course, students will have a broad enough understanding of Photoshop to competently utilize it in whatever their chosen course of study.
ID160
ADOBE INDESIGN
Adobe InDesign is used to create both print and interactive layouts for single and multi-page ads, magazines, brochures, and books, as well as other print projects that need exact typographic and layout specifications. InDesign's interactive PDFs and Apps for tablet devices and e-pubs give designers a range of abilities within this one program. In this course, the student will focus on how to employ InDesign to create interactive page layout applications. From the feature tools used within InDesign to the understanding of basic User Interface design (UI) and User Experience design (UX), the student will gain the necessary knowledge to implement this skill-set within their career.
GD115
GRAPHIC DESIGN: FUNDAMENTALS
Students will explore the theory of aesthetics and design concepts as it applies to graphics. It will also encompass a detailed investigation into the principles and concepts of effective visual communications through the use of two- and three-dimensional design with a goal of creative problem solving. There is also an emphasis in Information Gathering, Step 1 of the Nossi 9 Step Creative Process and commercial application of designing corporate graphics such as logos and symbol designs.
PA205
PRODUCTION ART
In this course the student will learn a series of steps for creating a printed product. From the conception and execution of a design through editing and production of the finished product, students will learn about various printing processes focusing mainly on offset lithography. Upon completion of this course, the student will have a clear understanding of the four-color printing process and their role as graphic designer in the process.
ID280
INTERACTIVE DESIGN
Interactive Design represents a critical and rapidly evolving construct of the overall Internet user experience. Pacing with current industry standards means evolving beyond static web content to web pages and applications that can offer more dynamic user experiences with interactivity and animation. While the concept of Interactive Design embodies a broad spectrum of techniques and methodologies, the scope of this class will be limited to those most prevalent for basic web design. Students will expand on their Prerequisite knowledge of Web Language I to gain proficiency in basic Javascript, related libraries such as jQuery, and additional CSS and HTML technologies. Currently, Interactive Design is in a state of rapid maturation. In keeping with this, students will learn a number of different relevant toolsets for developing interactive content, from code editors to graphical integrated development environments. By the end of this course, students will have built their own web applications, animations, widgets, advertisements and other interactive content for multiple platforms and devices through the use of HTML, CSS and Javascript.
GD120
GRAPHIC DESIGN: LINEAR DESIGN
This course is a continuation of Graphic Design: Fundamentals and delves deeper into visual rhetoric. There is a heavier emphasis on the creative process, concept development, and design execution. Students will be introduced to campaign design and the importance of visual continuity, message consistency, and visual appeal. This course requires proficiency in working with and combining raster-based and vector-based digital imagery.
WD185
WEB LANGUAGE I
Knowledge of basic Web Design is rapidly becoming a prerequisite skill in many technology-oriented occupations. Even for those who do not intend to enter a career exclusively in web design, the current demand for basic abilities to create and manage a web presence is becoming widely expected. In WD 285, students will be introduced to prototyping web designs, a variety of web programming languages such as HTML5 and CSS3, a variety of industry standard web editing tools, creation and optimization of web graphics and animations, web page layout and authoring web pages to the Internet. By the end of the course, students should feel comfortable designing web content from scratch or editing existing web content regardless of their chosen career path.
WD195
WEB LANGUAGE II
A continuation of Web Language I, this course emphasizes responsive web design. Responsive design utilizes HTML and CSS to automatically resize or hide the components of a website to assure proper presentation and function on all devices (i.e., desktops, tablets, and phones). Students will be challenged to experiment with various layouts, split content, hidden navigation, and parallax web design. This course introduces the responsive frameworks, Bootstrap and Foundation.
WD290
WEB LANGUAGE III
Expanding on web languages and technologies learned in Web Language I and II, students will learn more advanced constructs of the responsive framework, Foundation. Moreover, students will learn a number of additional tools for advanced web development including CSS preprocessors, Content Management Systems (CMS), and a brief overview of server-side scripting languages such as PHP and Javascript. By the end of the course, students will be able to fully develop a responsive website from a prototype, integrate it into a content management system using PHP frameworks and author it to the web.
GD230
GRAPHIC DESIGN: ADVERTISING
This course will explore the history of advertising and examine its role and importance in society. The student will learn the basics of marketing and product positioning with a focus on Conceptualization, Reflection and Refinement, Steps 3, 4 and 5 of the Nossi 9 Step Creative Process. How an advertising campaign develops, from the concept to final executions including newspapers, magazines, direct mail, television, radio and billboards will be explored, including the use of new medias, i.e. online advertising and social media.
UI240
USER INTERFACE DESIGN
In this course, students will learn to identify and compose effective design patterns for digital interfaces. In addition, students will learn usability fundamentals such as learnability, visibility, error prevention, efficiency and solid interface design. Lastly, students will also learn how to use associated prototyping tools to create both low-fidelity and high fidelity prototypes. By the completion of this course, students will be able to better implement and understand the theory of effective design aesthetics and functionality and relate it to future academic and professional development projects.
UX140
USER EXPERIENCE DESIGN
This course provides a comprehensive overview of the user experience design process, and is intended to familiarize students with the methods, concepts, and techniques necessary to make user experience design an integral part of developing information interfaces. The course provides students with an opportunity to acquire the resources, skills, and hands-on experience they need to design, develop, and evaluate information interfaces from a user-centered design perspective.
MG250
MOTION GRAPHICS
With the demand for motion graphics in all aspects of marketing, communication and content production on the rise, the ability to manipulate graphical assets with respect to a timeline is invaluable. Whether a graphic designer, web developer, videographer or anyone in any creative field, knowledge of graphical animation and presentation will improve the information provided and enable designers, developers or supervisors to make better decisions. This course is designed to expose students to conventional animation practices used in the creation of professional motion graphics content. Animation fundamentals and elementary concepts such as basic editing, compositing, filters and effects, color correction, typography animation, motion tracking, chroma key footage manipulation, rotoscoping, masking and easing will be explored using industry-standard software and techniques.
GD220
LAYOUT DESIGN
By concentrating on layout composition and grid systems, this course will utilize design principles and problem-solving skills developed in prior fundamental and mid-level graphic design courses. With an emphasis on design process, students will explore various means of hierarchy and visual wayfinding. Students use critical thinking in the application of type and other design elements to create clear, sophisticated, and relevant communicative designs.
TY216
ADVANCED TYPOGRAPHY
Students will delve deeper into the usage of fonts as a major design element. Real life projects will allow students to "practice" choosing appropriate fonts for the subject/client as well as choosing the correct size and color. Students will learn to properly use space, the typographic grid and hierarchy in their designs. Students will begin to use type as a graphic art.
MG360
ADVANCED MOTION GRAPHICS
In this advanced course, students will further advance their understanding of professional motion graphics. Beyond the basics, students will gain more in-depth exposure to compositional awareness, typography and title sequence animation, short film narratives, animatics, and information visualization. While addressing these concepts, students will add to their technical skillsets proficiency with particle emitters, expressions, 3D animation, lighting and materials, plugins and a number of other advanced techniques for professional quality motion graphics presentations.
GD405
CORPORATE IDENTITIY
The role of communication design in creating comprehensive corporate identity systems is the focus of this course. An analysis of corporate objectives and practical applications will be the basis for developing a structured corporate identity system, including logo design, color, symbols, and branding. Other business collateral may also apply (stationery, business cards, signage, packaging, and vehicle graphics). Students will study and analyze effective corporate identity systems through case studies. Project solution will require innovative thinking and alternative design approaches with creative, intense use of otherwise traditional media output.
PG410
PACKAGING DESIGN
This introduction to packaging design will allow students to see the importance of packaging in the marketplace. A gained knowledge of packaging's role in cultural society as well as brand importance will be addressed. Students receive a broad overview that covers essential package design basics, including materials and production methods, structures and surfaces, product positioning, and environmental concerns.
CW210
PRINCIPLES OF COPYWRITING
The focus of this course is to provide students with the essential skills for professional copywriting and editing. Students will learn how to recognize the purpose behind any piece of copy, use creative skills to make their copy reach target audiences, apply technical specifications to any piece of copy through the use of style sheets and format spoken English into acceptable professional copy.
IL380
EXPLORING 3D
In this course, 3D will be explored for commercial use such as building and animating logos. Students will learn how to illustrate product in 3D and that will replace the use of photography. This course would also explore practical use of 3D in the realm of concept art. A variety of programs will be explored to create a diverse number of projects and concepts.
BM375
BUSINESS MARKETING FOR CREATIVES
In this course, students learn the skills and procedures necessary to start a successful freelance operation by learning advantages and disadvantages of freelancing. They will learn what steps are necessary to protect their creative property and ensure that they are paid according to their skills and demand. Ethical standards, as well as moral standards, will be explored in order that students may understand fair competition in the freelance world. Governmental regulations, licenses, and taxes will be explained.
GD460
ADVERTISING ART DIRECTION
After completing this course, the student will have a firm grasp of the fundamentals of art direction. Students will have basic knowledge of the varieties and usage of fonts, page layout and the responsibilities an art director faces within an advertising agency and design studio. Each student will focus on typographic design and layout techniques in order to communicate advertising concepts clearly and powerfully.
PD380
PUBLICATION DESIGN
The focus of this course is on creating a print publication from cover to cover. With an emphasis on hierarchy, grid, page sequence, and spreads, the publication integrates images, color, texture, and typography relative to the subject of the publication. The pace of the course is fast and designed to simulate a working environment, while still giving students time to think out their concepts and make careful and considered design decisions.
GD420
CAPSTONE
Today's creative industries demand that Web Designers focus their skills in three areas: 1. Front End development – User Interface Design or UI; 2. Back-End Development – The production of data driven development/ management; and 3. Integration – The ability to understand and execute both UI and Back end development. Nossi offers a curriculum encouraging Web Designers to see opportunities in all three areas. Additionally, the interactive aspects of web design must be anticipated with each mobile device accessing the web. This course is designed to use all of the combined skills into a single project displaying their knowledge in web design.
GD490
ENVIRONMENTAL GRAPHIC DESIGN
The term "environmental" in this case isn't associated with the global eco movement referred to as"green". The course focuses on the students solving professional art direction challenges as it pertains to advertising elements within special environments, i.e. in-store signage, graphic displays, product point-of purchase elements (including kiosks) outdoor building signage and more. Special attention is given to research, idea generation, audience consideration, execution and production as it relates to marketing strategies for today's brands and their products or services. Students may be required to collaborate with photographers and or illustrators as needed from the college's associated degree programs.
IS440
INDEPENDENT STUDY
Independent study courses are individually designed to meet specific needs of students. They may vary from one to four semester hours of credit. They may be in any subject area a student needs in order to complete degree requirements. Independent study courses must be approved by a member of the faculty, the student's department coordinator and by the Vice President of Academic Affairs.
BU450
PORTFOLIO AND PROMOTION
This course provides students who are about to graduate an opportunity to explore the presentation and interviewing techniques used to find employment. Positive self-image and goal setting concepts are reintroduced. Students are expected to create communication materials for self-promotion and develop strategies for networking and community involvement, including internship opportunities. Students must participate in a formal portfolio presentation of their work to the community and to their fellow students. They are given instructions in portfolio presentation and preparation for career opportunities.
INT 450
INTERNSHIP
Nossi College of Art students have the opportunity to take an internship for class credit during the last semester of their program. The internship is a program completion requirement and must be approved by the current Program Chair.
The goal of the internship is to expose the student to valuable job experience that will enhance their skill sets. This monitored program for senior level students provides an opportunity to work part-time with cooperating employers (i.e., Sponsor). Though students will be provided professional leads, they must secure their own internship.
EN280
ENGLISH: WRITTEN AND ORAL COMMUNICATION
This course is designed to provide the student with instruction in two major areas of the English language – writing and oral communication skills. Writing techniques using correct English grammar will be emphasized and will be applicable for different environments including corporate, business and professional settings. A variety of public speaking techniques will also be taught. The student will learn what is appropriate for each situation in which, as a professional artist, he might find himself.
PS108
PSYCHOLOGY
This is a survey course of the science of psychology. It covers the key terms of most of the psychological concepts from brain biology to abnormal, motivational and developmental psychology. This course surveys a broad field of study. A study of the thinking and research behind various fields of psychology will lead to a discussion of how each field applies to human events in the everyday lives of people. An examination of how psychology applies to advertising, graphic arts, illustration and photography will be made.
AH302
AMERICAN HISTORY
This course examines history in America. The course will be a combination of lecture and discussion.
MA300
CONTEMPORARY MATH
Students will examine common uses of mathematics in everyday life. This course will also focus upon mathematical applications involving choice, voting systems, routing and networks, project scheduling, descriptive and inferential statistics and probability.
WC301
HISTORY OF WESTERN CIVILIZATION
This course presents students with a survey of Western Civilization from the ancient world to contemporary culture. Through discussion and appreciation of historical works, students will draw connections between the origins and influences of Western Civilization, as well as an understanding of its role in shaping cultures.
ES300
EARTH SCIENCES: THE HUMAN ENVIRONMENT
This GE requirement was established, in part, because of the potent influence of science on society. Therefore, a major objective of this course is to help develop an understanding of the nature of science, including its philosophical basis, power and limitations. The content of the course is centered on life and its relationship to the environment.
LT211
LITERATURE
This class is designed to enhance the student's understanding and exposure to literature. Readings will come from PDF files on Moodle as well as from handouts from the instructor. A novel reading is required and each student will read and analyze a different novel from a list provided by the instructor. Readings from different genres and cultures will include short stories, poetry and drama. Essays to analyze the readings are the method of assessment as well as tests over the readings and background materials.
EN270
ENGLISH
This English class will include intensive grammar review as well as writing assignments to complete a portfolio. Illustrations are encouraged to enhance the writing and the portfolio (these can add points to the grade). A resume and a cover letter are a separate part of the writing. A research paper is required and must have the correct documentation and analysis format. Professional presentation of final portfolio is required for completion of this course.
SS104
SUCCESS STRATEGIES
Success Strategies is a course in goal setting, techniques of note and test taking, problem solving skills, time management and critical thinking skill development. The course is designed to help each student improve his learning skills. In addition, students will acquire skills necessary to succeed as commercial artists. Life enhancing principles are also a major aspect of this course.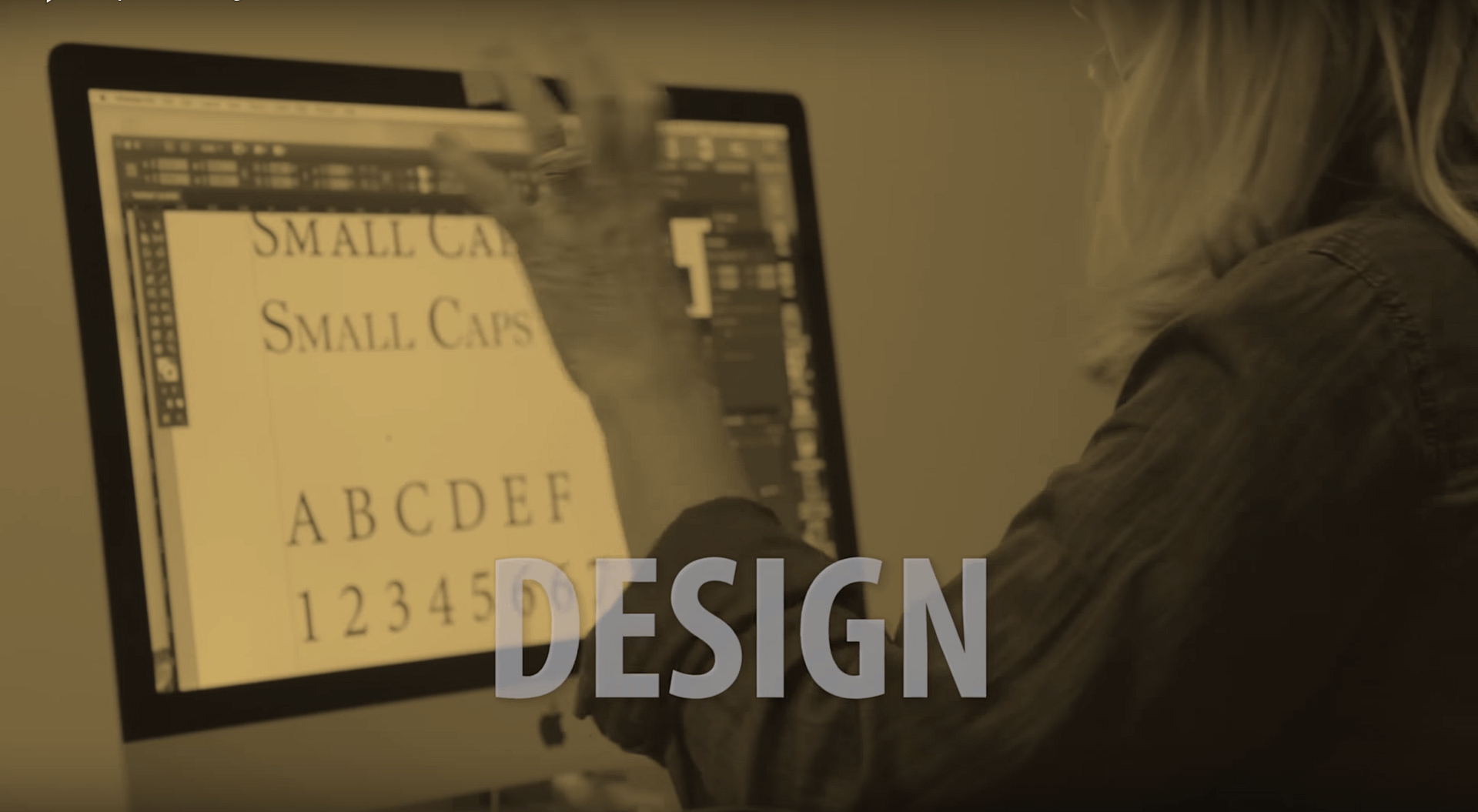 Now Accepting Applications to the
Fall 2023 Graphic Design Degree Program
Who You'll Be Learning From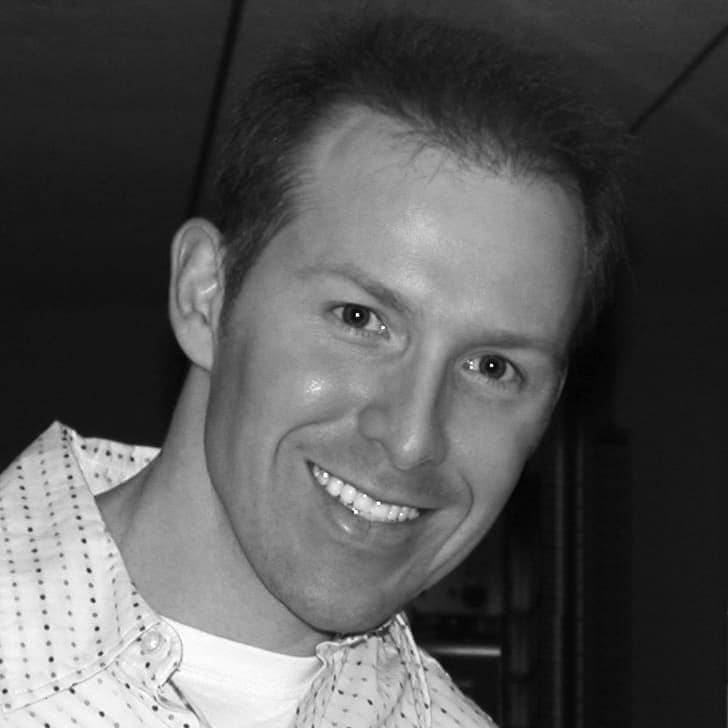 Mark Mabry, MFA, Ed.D
Graphic Design Department Chair
Mark Mabry, MFA, Ed.D currently serves as the Graphic Design and Web & Interactive Department Chair, overseeing two separate degree programs (Bachelor of Graphic Design Media, Bachelor of Web...
Mark Mabry, MFA, Ed.D currently serves as the Graphic Design and Web & Interactive Department Chair, overseeing two separate degree programs (Bachelor of Graphic Design Media, Bachelor of Web & Interactive Design). Mark earned his Doctorate in Education (Ed.D) from Argosy University, his Master of Fine Arts (MFA) in Graphic Design from Savannah College of Art and Design, and his Bachelor of Fine Arts (BFA) in Design Communications from Belmont University.  As an academic, he is a published author with over ten years of experience as a post-secondary educator of graphic and web design.  Prior to joining the Nossi team, he spent five years serving as the Design Coordinator for the Art Institute of Tennessee-Nashville, and Adjunct Professor of Art for Belmont University.  He has frequently served as a portfolio evaluator, a guest speaker, and has written curriculum for several college courses and numerous workshops. Beyond being an educator, Mark is an award-winning designer with 20 years of design experience; ten of which were spent as Art Director for two separate organizations.  Currently, he is the owner of Mabry Creative, a graphic and web design firm providing a broad range of design services that prioritize user experience and explore the boundaries of emerging media. Mark has an impressive clientele list and is a member of the American Advertising Federation (AAF) Nashville.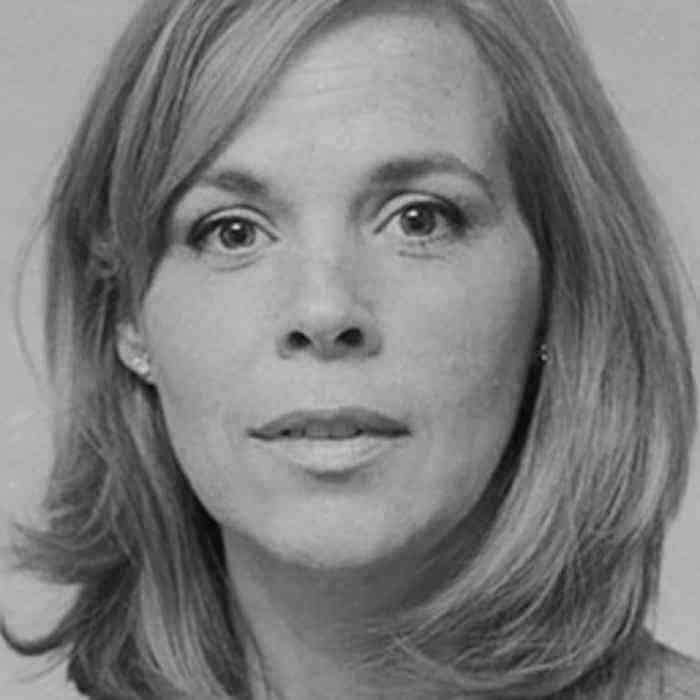 Kimberly Levitan
Graphic Design Instructor
Kimberly Levitan began studying graphic design in Brooklyn, N.Y. and continued her education in Los Angeles. She is a graphic designer with over 20 years experience. Her work has a heavy focus on the...
Kimberly Levitan began studying graphic design in Brooklyn, N.Y. and continued her education in Los Angeles. She is a graphic designer with over 20 years experience. Her work has a heavy focus on the Nashville music and entertainment industries designing numerous ad packages, advertisements, promotional materials and logos for major music labels and artists. She also works with several national non-profit organizations
Accepting Students for All Programs for Fall 2023
Save your spot and start the process now!
Classes Now Open (Two Column)