Student Housing
Nossi College of Art is a partner with Music City Housing Services to remove the stress of finding convenient, affordable housing for students in college.
Nossi's housing office works with Music City Housing Services, LLC to introduce students to an active residential life. This housing opportunity encourages educational, creative and personal development and growth by giving students an outlet to a community outside Nossi's campus. With our student housing, you will meet fellow students, enjoy residential activities and quickly immerse yourself in college life.
HOUSING LOCATION INFORMATION
Centennial Crossing at Lenox Place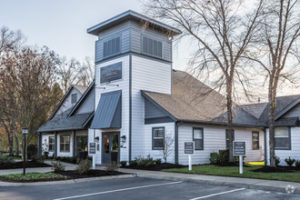 This community comes with spacious options for housing along with perks of a private balcony and great amenities. Whether you want access to a country setting or would rather hang out in the city, Creekstone is conveniently located to lots of Middle Tennessee activities.
Application Process:
Each student is responsible for paying a $50.00 application fee. Applications may be downloaded* by clicking here. The application fee is a one-time payment and is non-refundable unless the College denies enrollment. Acceptance is subject to individual background checks.
* Please download, complete and sign the application. Return the application and deposit fee with a check to Music City Housing Services, LLC, PO Box 1171, Goodlettsville, TN 37070. If you wish to pay by credit card, once your application is received, you will receive a call from MCHS to process payment via credit card. 
Fall Semester begins Sept 9
Get Nossi Information and Event Details Emailed to Your Inbox.
REQUEST INFO
New to Nōssi College of Art?