nce you've completed your degree, you'll be ready to join Nashville's booming job sectors. In 2016, we helped place an average of 84% of graduates in their field of study. Plus, there's never been a better time to enter the workforce. Forbes has labeled Nashville the #1 Metro area in 2017 for creating the most high wage jobs, tagging the fields of advertising and technology!
Also, a Recent study shows Nashville "has emerged as a global arts powerhouse" and "is consistently among the top four arts and culture markets in the United States," citing figures of the arts and culture industry generating $429.3 million in annual economic activity and supporting 14,277 full-time jobs.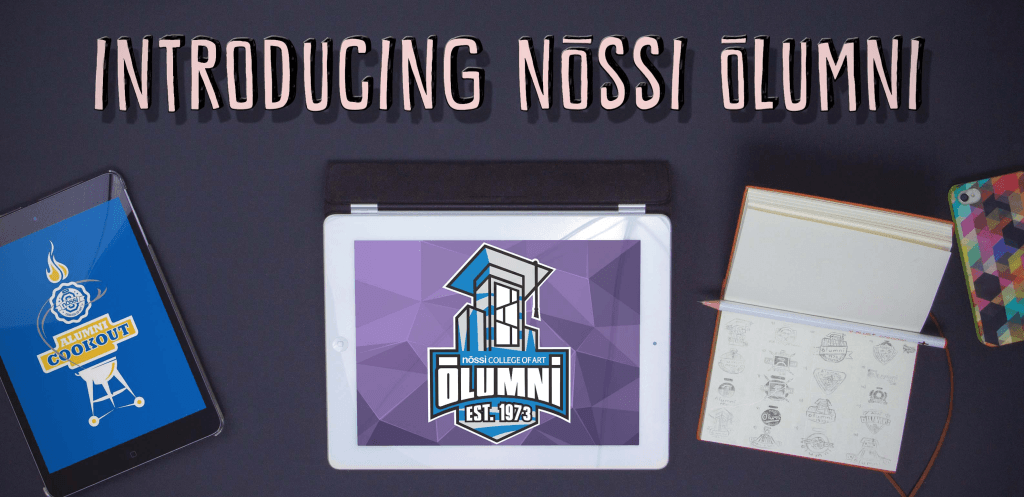 Join Hans Chilberg and his team behind LION SUIT DREAMSCAPE at Belcourt Movie Theater in Nashville as they screen a Nashville-based, true independent, feature narrative. Enjoy this 100-minute break from the holidays and a journey into dream, question, genre destruction, tasers, space poetry, love and quest… Hans Chilberg's high school fascination with stories and seeing them come to life on screen planted seeds resulting in the release of his new independent narrative feature film, Lion SuitDreamscape. The movie, described as a rare mix of romance, comedy, sci-fi and mystery, was filmed primarily in Nashville, with some scenes shot in Knoxville. Hans, Nossi College of Art's Video & Film Coordinator, was raised in Nashville, studied film and screenwriting in California and lived and focused on the film industry. He was particularly intrigued by the creation of the stories he saw on screen. "Stories, in general, were exciting to me," Hans said. "I gravitated toward the art of visual storytelling in high school. I started seeing movies like Wes Anderson's Bottle Rocket and John Favreau's Swingers. They were low budget, and I liked hanging out with the characters. I felt these were movies about real things and that kind of woke me up." – Read more here. Abe dreams of his childhood TV hero and a woman he's never seen. When she shows up in real life, he sets out through Nashville in search of her true identity but uncovers much more. Genre: Comedy. Romance. Sci-Fi. Mystery. Come of age again with us Thursday, Dec 8th. RSVP HERE…
The country duo Big and Rich were looking for interesting cover artwork for their 2012 album, HillBilly Jedi. A brainstorming session between Jon Bon Jovi, Richie Sambora, Big Kenny and John Rich steered the team to a song lyric, "Hillbilly Jedis with attitude." Bon Jovi knew immediately that would be the name of the album. During planning for the album photo shoot, the team required body-painted models. Enter Alicia Maynard, a 1998 Graphic Arts graduate of Nossi College of Art and her portfolio of stimulating work, including body-painted models. "I get easily bored and love other people's creativity," said Alicia. "There are so many people who are creative but maybe not artistically inclined. I take someone else's wants, feelings and emotions and transfer it into art for them." Her assignment, create purple, alien saloon girls to pose behind the artists Big and Rich. She still considers working with the three models, creating their look and transforming them on set as one of the coolest jobs she has been commissioned to do. Alicia is always on the lookout for unusual, passionate and sometimes outlandish projects to create for people. However, finding interesting and well-paying gigs wasn't always so easy. At graduation, she realized her fellow student designers were hired to work in offices with a set 9 to 5 schedule every day. That was never something she truly wanted to do; it was her first major decision after college. Artistic to the core, Alicia began practicing a variety of arts and spent…
Make it Pop Creations, developed in 2012 by Kevin Kazluaskas, was a freelance-for-hire business looking for additional clients, fresh talent and a permanent space to call home. Luckily, in 2015, their East Nashville landlord, Christian Paro, was looking to build an expansive studio with advances in equipment, technology and offering a huge space for projects and collaboration. Just before the business growth, Grant Carpenter joined Make It Pop's team and discovered his professional life after Nossi College of Art.   As a student sitting in Music Video class, Grant was encouraged by his teacher to find local bands to partner with and produce a music video for a final grade. Working with a Nashville band is not only beneficial for students and their professional growth, but it allows musicians and artists access to great, affordable videos. This class allowed Grant to collaborate with the Funkonauts, which in turn introduced him to Kevin of Make It Pop. Nashville FC | Introduction from Make It Pop Creations on Vimeo. Nashville is a network-driven city where one introduction can change your career. After showcasing what he learned in class, Kevin took Grant under his wing and they have been producing amazing videos ever since. Grant was hired as Director of Photography and enjoys heading in to a creative workspace every day of the week. When he isn't operating the camera equipment for a shoot or sculpting light on set, he is helping with postproduction work before sending video to Make It Pop's animator….