GET READY FOR THE REAL WORLD AT NOSSI
At Nossi College of Art, we are dedicated to preparing students for the vast and exciting business in visual communications.

Combining a rigorous curriculum with skilled adjunct faculty members, Nossi College connects you to a professional, creative career.
In addition to a traditional foundation in technical skills and courses, a Nossi graduate will also be prepped and ready to work with clients, skilled in professional-grade technology and equipped with real-world experience employers crave.
Nossi is a small, private, professional college with a friendly atmosphere. Adjunct instructors are professional artists in Nashville's creative community, allowing students to connect with artists in and out of the classroom. Even Nossi Vatandoost, the college's president and founder, is an artist. Forming these relationships gives Nossi students insight into the creative industry that many art students will not see until after graduation.
A CAMPUS DESIGNED FOR ARTISTS
An art school should have its facilities stocked with everything students need to utilize and enhance their creative skills. At Nossi, this includes design and editing labs equipped with the latest technology and one of the largest instructional photography studios in the region. Studio A includes a 32 ft. cyc wall. while Studio C boasts a wrap around green screen cyc wall. Students have the best opportunities at their fingertips to facilitate the sharpening of their skills.
FLEXIBLE ENROLLMENT OPTIONS

Everyone's schedule is vastly different. To cater to your busy life, Nossi College designed three enrollment dates during the year, a choice between day or evening classes and online gen ed courses. Fridays are free days open for study assistance, homework, student groups or studio time.
COMPETITIVE TUITION
With Nossi's Fixed Tuition Policy, your tuition fee will never increase while you are an active student at Nossi. The Fixed Tuition Policy helps allow for easy budgeting throughout your college career. We want to offer the best value for your investment, from start to finish.
TAKE A TOUR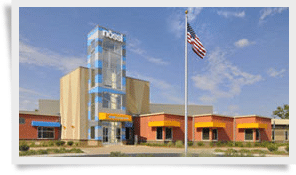 Eager to discover more great perks if you become a Nossi College of Art student? Come visit our campus and take a tour. We have found, the best way to get to know Nossi is to experience it for yourself!
New to Nōssi College of Art?