If People Say You're
Different, Welcome Home.
Nossi College of Art was started by an artist, Ms. Nossi, and for nearly half a century it's where future artists in Nashville have found a home.
A College Built Around Your Imagination
At Nossi you can let your creative mind run wild as you train for your career in an awesome field like photography, graphic design, illustration, video and film, or culinary arts. Step onto our campus and it won't take long to see why our students say, "I'm different. I'm Nossi."
Nossi is the only college in Tennessee designed specifically as an art school. Our new modern campus took three full years from idea to completion because we wanted to get everything just right. Our design and editing labs are designed to mimic pro-level labs and are equipped with industry-standard software and tech, and we boast one of the largest instructional photography studios in the region. If there's a campus better designed to encourage creativity, we haven't seen it.
Take a Look at This Campus.
Tour Nossi in Full 360
We recommend viewing this 360 video in Chrome or Firefox browsers as Safari does not support 360 videos. 360 video begins at the 15-second mark.
If the Talent Is in You, We'll Bring it Out.
When Nossi students graduate, they're ready to take on the world. Our instructors are professionals in Nashville's creative community and together have over 1,000 years of professional experience. You'll leave here skilled in professional-grade technology and equipped with real-world experience, as well as a portfolio full of finished work to prove yourself to employers.
All-Access Plugs You In.
Nossi's All Access plugs you into Nashville's creative scene, giving students the chance to work on actual projects for real clients. With All Access, your classroom might be a concert venue, a fashion show, a production studio, a print shop or a music festival. Our students get insider access to these local events, and work with real creative professionals to design promotional materials and build a portfolio filled with awesome work.
 FLEXIBLE ENROLLMENT OPTIONS
Everyone's schedule is different. To cater to your busy life, Nossi College of Art and Design designed three enrollment dates during the year plus limited online gen ed courses. Fridays are free days open for study assistance, homework, student groups, or studio time.
COMPETITIVE TUITION
With Nossi's Fixed Tuition Policy, your tuition fee will never increase while you are an active student at Nossi. The Fixed Tuition Policy helps allow for easy budgeting throughout your college career. We want to offer the best value for your investment, from start to finish.
It's Tour Time!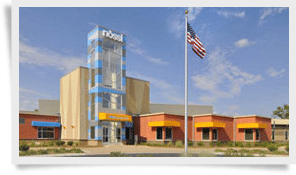 Come visit our campus and take a tour or connect with us online for a virtual visit!
We're pretty sure the artistic vibe and the people you meet will convince you that Nossi is different. You know, like you.
Now Enrolling for Spring 2024
Sign up to get information about Nossi College of Art and Design sent directly to your inbox.
Classes Now Open API Test