You've Always Been Different.
And we've created a school just for people like you.
The Nossi Difference
Summer Semester begins May 6
Now Accepting Master Program Applications for Fall 2019
OUR
NASHVILLE
CAMPUS
Creative careers are thriving in Music City! Located a few minutes from downtown Nashville, Nossi places you in the middle of one of the top cities in the nation.
EXPLORE OUR CAMPUS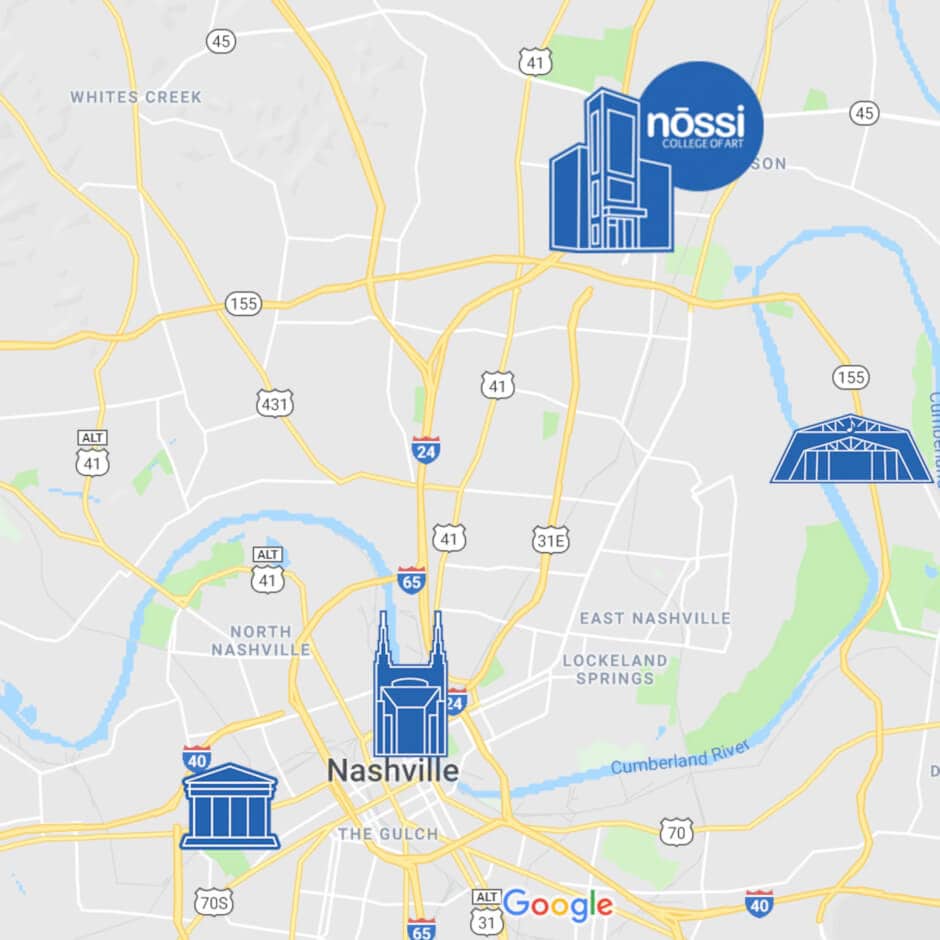 ALL ACCESS
Music. Fashion. Sports. Events. Theater. Non-Profits. Connect with important Nashville industries to produce a professional portfolio by graduation.
LEARN MORE
New to Nōssi College of Art?