The Nossi Experience in Nashville
One of the major deciding factors when choosing between colleges is your experience as a student. We are located just north of Downtown Nashville, currently one of the most popular cities in the country and around the world!
Nossi encourages an active student life where collaborating and growing as an artist are always available. From mentoring to volunteering to student groups and building your portfolio, the Nossi experience gives you an outlet to be involved on campus and in Nashville.
The Nossi Experience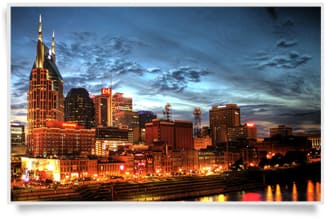 Nashville may be known as Music City, but the arts and creative services are thriving in Nashville, and Nossi College can place you right in the middle of it all.
Discover diverse and unique neighborhoods, each with its own eclectic art scene featuring creative and stirring local artists – from photographers to designers and musicians to performers. Nossi's locale is an added bonus for our students to reap inspiration and motivation to create. Let us introduce your creative talents to our exciting community network.
Art and Theater
Over 400 Art Galleries including six monthly Art Crawls located around Middle Tennessee neighborhoods including downtown, East Nashville and Franklin
Over 40 Museums including The Frist Art Museum
Tennessee Performing Arts Center brings four theaters or auditoriums that bring everything from Music to Broadway to Nashville's theater scene
Shakespeare and Nashville Ballet in the Park
Independent Film House - Belcourt Theater showcases independent, documentary, world, repertory, and classic cinema all year long
Dozens of dedicated art groups, meetups, associations, and organizations
Fashion
3rd largest per capita concentration of Fashion Designers behind NY and LA
Over 1 Billion dollars contributed to Nashville's economy from the fashion industry
Nashville Fashion Week unveils every April
FOOD
Over 6,000 eating and drinking locations in the Nashville area
Lunching and brunching on patios - we love our beautiful weather in the South
Diverse choices for vegetarians and vegans
Unique flavors in Nashville with specialties in Hot Chicken and BBQ or check out one of many local "Meat and Threes"
Music
Music available 365 days a year
Over 120 music venues
Hundreds of music festivals including CMA Fest, Bonnaroo, and Americana Fest
All music genres including rock, alternative, hip hop, rap, folk, bluegrass, jazz, country, electronic and more
Festivals
Over 270 festivals, craft shows, and art fairs including CMA Fest, Bonnaroo, Live on the Green, Taste of Music City, Music City Hot Chicken Festival, Music City Brewers Festival, Nashville International Auto Show and Centennial Craft Fest exist in Middle Tennessee (to name a few favs)
Outdoors
Over 110,000 acres of lakes in Middle TN
Over 300 waterfalls in the TN area
Over 130 miles of hiking trails
Thousands of miles of streams for kayaking, canoeing and SUPing
SPORTS
4 professional sports team including the Tennessee Titans and the Nashville Predators with the brand new Nashville Soccer Club Staduim
Soccer, Karting, Ziplining, and Ax Throwing
Join a sports league and play intermural sports!
Nossi is an environment where creative exploration thrives. Through All Access, students continuously find ways to get involved and push the boundaries of their talent. From local festivals, galleries and creative partnerships with businesses and community organizations to student group opportunities, Nossi College provides experiential learning for students.
We are selective in accepting creatively-talented students through our admissions process. Our student body is diverse, with various backgrounds and ages from all over the country. Each student enhances our learning environment, making it stronger and more comprehensive for future students. Our average class size is 15 students, ensuring you get one-on-one interaction with your instructors and fellow classmates.
EVENTS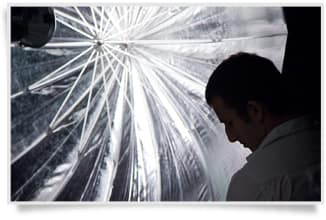 There is always something exciting happening around Middle Tennessee as well as on campus. Whether we have a successful alumnus coming back to speak with a class, a field trip to Cheekwood Botanical Gardens or photographing the latest festivals and concerts, we prepare our students for graduation by creating successful partnerships.
We always look to partner with local non-profits, businesses and organizations for collaborative projects. Our students gain real-world experience through this contracted work, and each business gains a fresh perspective from the students' point of view. To learn more about All Access on how you can become a creative partner visit our All Access Page or Submit Your Company for Consideration.
Visit our event page to check out additional activities from Nossi and the Nashville community. View life as a student and work on our Instagram or Tik Tok pages.
Nossi Clubs and Organizations
Students started each of the below groups, allowing them to pursue their passions beyond the classroom. Want a deeper level of professional development or a chance to strengthen your network? Want to improve your academic and leadership capabilities or cultivate additional interests and hobbies? Nossi College expects involvement from students now to ensure success in their careers later.

Nossi College of Art chapter is Kappa Pi Eta Tau. Kappa Pi unites artists all over the globe who care about art and the role it plays in their life. Meeting like-minded individuals build a bond and give talent a voice. Joining Kappa Pi Eta Tau means maintaining an academic standard and strengthening leadership and communication skills. From campus events to volunteer opportunities in the community, involvement in Eta Tau will introduce students to Nashville's creative elite.
Nossi MICs | Nossi's Music Industry Club

Nossi College of Art's success in capturing CMA Fest in the summer, the County Music Association has encouraged the growth of the NossiMICs. This group connects with the music, entertainment and sports industries around Nashville, including our local radio station, Lightning 100 to capture concerts and connect with local artists across Music City.
Are you interested in designing concert collateral, illustrating cd cover art, photographing concerts, creating music videos and interacting with Nashville's entertainment industries? Discover what it takes to break into the Music Industry and meet some of Nashville's influential industry professionals.
Nashville Fashion Creatives

Nashville is a rapidly growing hub for the fashion industry. Projected to grow by billions of dollars, the fashion industry is making a profound impact on Nashville. Nossi's student group connects creative students with professionals from Nashville's Fashion industry to build projects, create connections and allow up-and-coming businesses to work with up-and-coming creative professionals!
Colors Club

The Colors Club's mission is to create a supportive and educational environment for LGBT students and allies while uniting LGBT students with the Nashville community to provide an outlet for change and education for all LGBT people and allies of the LGBT cause.
Nossi Veteran's
Nossi understands a veteran student can have a vastly different experience than a traditional student. We have created a group for veterans to connect with each other and veteran-related businesses in Nashville to help with your unique needs. Discover funding, scholarships and other opportunities available exclusively for veterans and their family members.
BSU - Black Student Union

The Balck Student Union (BSU) plans To Educate, Celebrate, and Create at Nossi and the Madison area. This club is structured to unify the Nossi Black Student body and create a place for Black students and our culture.
Student Ambassadors

We are always looking for active students who want to represent Nossi College and our student body by welcoming, educating and informing prospective students about art college. We also look for students who want to be a role model for future students. Ambassadors will attend events both on campus and in the Nashville community. To be considered for this program, a student must maintain their GPA and attendance record for the semester.
Mentorship and Volunteering

Each Nossi student has been gifted with a talent in the arts. Because of this great talent, we encourage our students to give back to the Nashville community by becoming a mentor with organizations like Stronger Than My Father, Pencil Foundation, Martha O'Bryan Center or Casa Azafran. These non-profits focus on educating and improving the lives of young students who tend to live at or below the poverty line. Nossi mentors introduce middle and high school students to the arts and talk about careers within the artistic community, informing them they can do something they love for a living!
Non-discrimination & title Ix Policies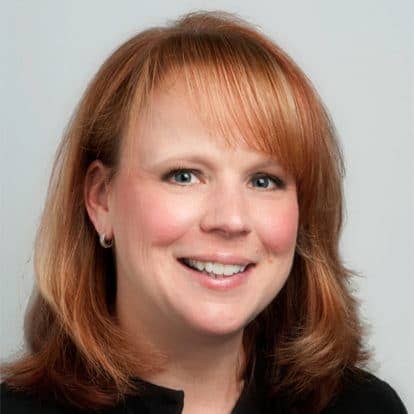 Nossi College of Art Title IX Coordinator
Mindy Gilbert
615-514-2787
Email
TITLE IX POLICY
Any form of sexual harassment of students, staff, or faculty is unacceptable, and his/her/their conduct will not be tolerated. Anyone who feels that he/she/they is a victim of sexual harassment by any student, staff, faculty, visitor or guest of the college should bring the matter to the immediate attention of Mindy Gilbert, Nossi College's Title IX Coordinator.

NON-DISCRIMINATION POLICY
Nossi College of Art is committed to the principle of equal opportunity. It is the policy of the college not to discriminate, be excluded from participation in, or deny benefits on the basis of race, sex, color, national origin, religion, or handicap with regard to its students, employees, applicants for admission, or employment. Federal law also prohibits this discrimination. Any complaint alleging failure of this institution to follow this policy should be brought to the attention of the Executive Vice President.
Students with Different Learning Abilities
Nossi College of Art wants to encourage and empower creative students who may have different physical or mental learning abilities, so we created a unique policy for these students. During enrollment, students can submit a medical notification and an accommodation request to help ensure your specific needs are met in the classroom.
Now enrolling for Fall 2023
Sign up to get information about Nossi College of Art sent directly to your inbox.