Nossi College of Art began as a fine art school in 1973 and transformed from two students learning art in a kitchen to a nationally-accredited, professional collegiate institution. With a focus on technology, business and marketing, we want to equip artists to be successful in their future careers.
Meet Ms. Nossi Vatandoost, Founder, Nossi College of Art
Nossi Vatandoost, an artist listed in Who's Who of American Women as well as Who's Who in America, trained in the Middle East and Europe, taught art in Metro Nashville Schools before opening Nossi College of Art.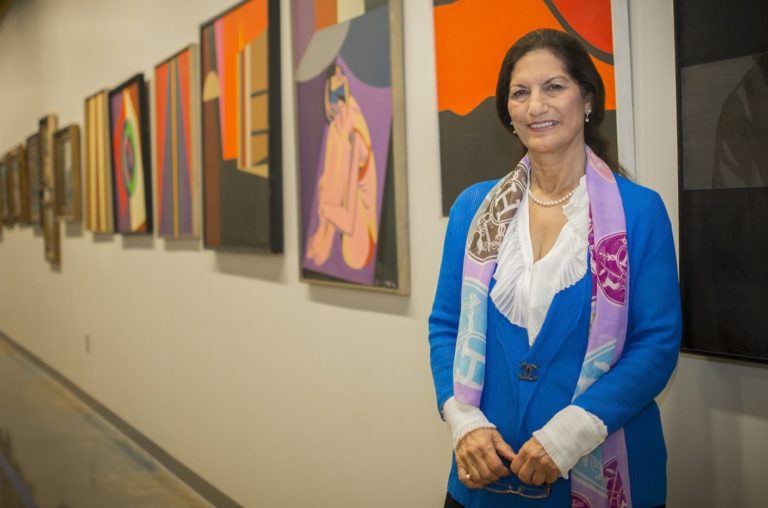 The first classes included painting, airbrush and photography courses in Madison, Tennessee. Over the next 18 years, Nossi added new programs, hired creative professionals for faculty and received accreditation from Accrediting Commissions of Career Schools and Colleges (ACCSC).
In 1991, Nossi College of Art was born. The college received accreditation first in graphic design followed by photography, illustration, video & film and interactive & web design. "We are always focused on reinvesting in our students," Nossi said. The college achieves this by incorporating strong curriculum for each program paired with adjunct faculty members who are industry professionals.
On August 21, 2003, the Nashville community came together to celebrate Nossi's 30th anniversary.
By September 2010, Nossi College of Art outgrew its "storefront" location and moved into a brand-new facility just north of Nashville. It was designed to be a creative organization for students, faculty and staff. The grand opening was a major culmination of Nossi's dreams—opening a college to educate the visual artist, exploring students' artistic possibilities, learning about career opportunities and becoming part of a community's conversation.
Now, it is 2017 and we are changing things again because there is a need for adult learners to come back to upskill their knowledge or learn a new skill set.
"Everything we do comes from the need of the community," says Cyrus Vatandoost, Nossi's son and the college's executive vice president. Cyrus has worked in almost every department at Nossi College of Art since 1993.
Nossi values her faculty and staff for more than what they bring to the classroom—she values the role they have played in helping her achieve this dream. She readily admits many people helped her along the way, and she has made sure to show her appreciation. "I was really blessed," she says, listing everyone from her late husband, who encouraged her to open the school, to her first graduates, whom she remembers by name and career.
So what is next for the college? We are on a mission to transform it into an artistic university. "It's going to happen," Nossi says. "It might be in a few years, it might be later. But it will happen." As the college grows and expands, the programs are sure to grow with it, reflecting the contemporary culture of art.
"Our industry is in a constant state of change," says Cyrus. "We are, too."
Since beginning her teaching career in 1973, Nossi understands this constant change, and she is determined to stay on top of it. Thinking back, she tears up telling her story and how happy she is to have a college full of art students; it's clear that sometimes she can't believe it's real either.
Now enrolling for Fall 2023
Sign up to get information about Nossi College of Art sent directly to your inbox.