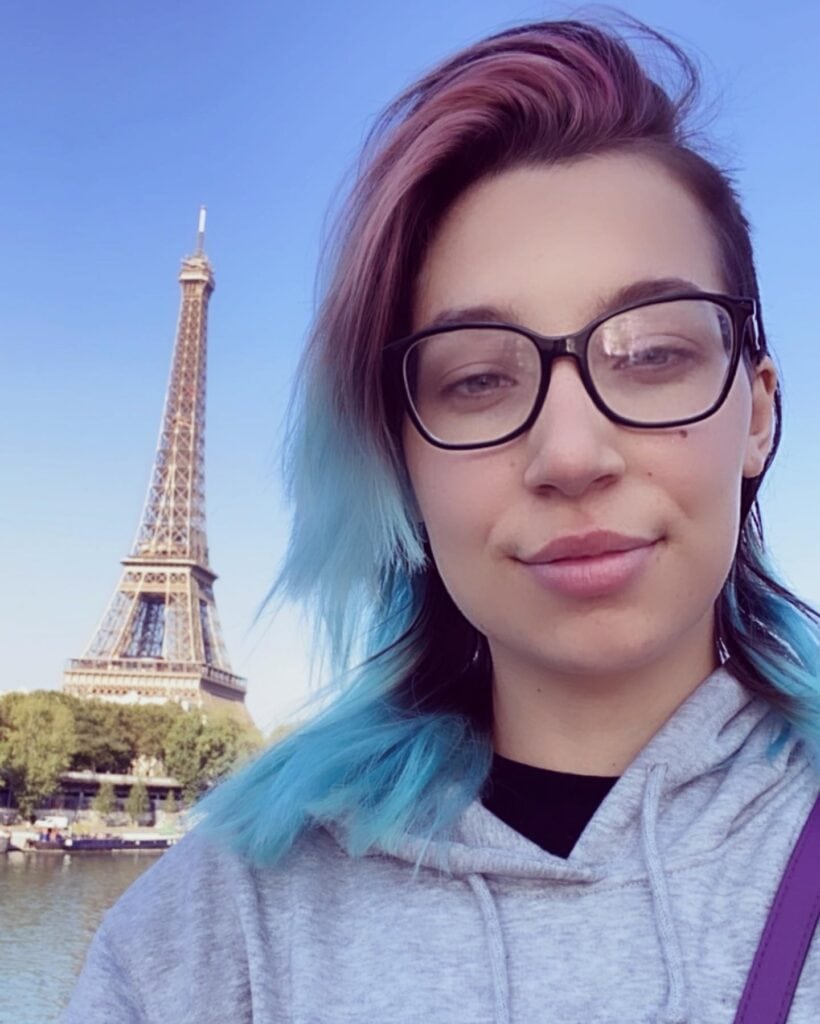 My name is Rachel Moore, and I am a Senior in the Photography program at Nossi College of Art. In September 2021, I was able to spend 27 days traveling around Greece, Italy, and France to attend the Kino Guarimba Film Residency.

In addition to the Film Residency, I decided to extend my trip to allow for some sightseeing as well. It was an incredible experience that I could travel outside of the United States for the first time and experience so many cultures and historical ruins in person, which is something many can only dream of.
JUMP Links
Venice | Florence | Film Residency | Paris | What's Next
My Trip Abroad
Before this trip, I recently debuted Olympia, my photography series inspired by the Greek gods and goddesses, so it was perfect to start my journey in Athens, Greece. It was my first time traveling outside of the United States, and my first experience with public transportation – everything was literally in Greek!
Getting lost was a rite of passage on my first day, but after asking around, someone kindly directed me to the metro station. After mastering how their subway system worked, I found the stop I needed that was closest to my hostel. Luckily, at the same stop was a tourist information center where someone spoke English, gave me a tourist-friendly map, and even marked the location of my hostel for me! It was definitely a learning experience, and for the most part, everyone was welcoming and friendly.
While in Greece, I took a day trip to Delphi to see the temple of Apollo, a place where the Greeks used to consult the Oracle. There were also ancient gymnasium ruins and a temple dedicated to Athena. Delphi is located towards the top of a mountain, so it was a very strenuous hike, but the views were incredible! A local man told me that the town is named Delphi after the Greek word delphino, meaning dolphin. From the lookout point at the top of the mountain, you would see that the town is shaped just like a dolphin.
Luckily, I learned Italian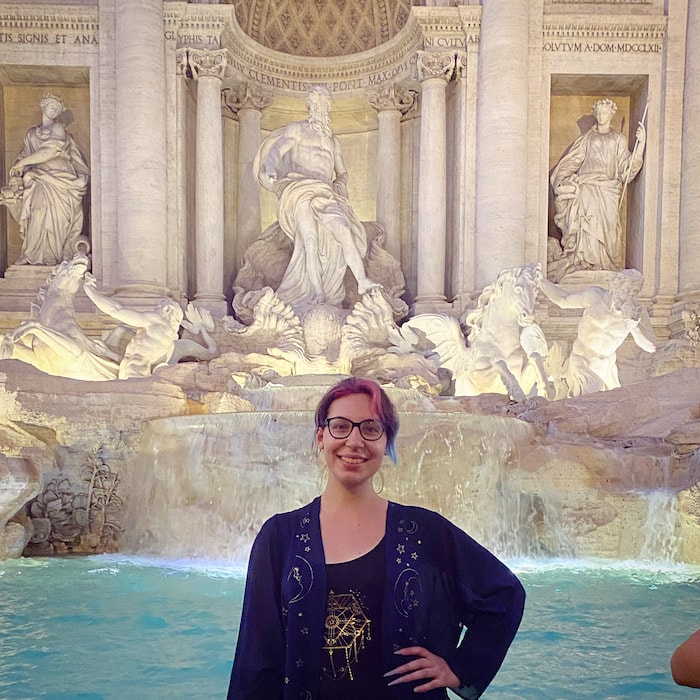 After spending time in Greece and visiting the ruins, I flew to Venice, Italy, a place I have always dreamed of traveling to (and the city had a lot of expectations to fill!). When I first arrived, I got lost. Again. Luckily, the maps were easier to read, and I had been cramming to learn as much Italian as I could the month before I arrived.
One thing I didn't realize is that there's the city of Venice, which is attached to the mainland, AND there's the Venice that everyone is more familiar with, the one on the water. After making it to the correct bus, I was very excited to have all my expectations met! It was the Venice I had always heard about.
It was absolutely magical and stunning.
Every street and every corner was beautiful. It was hard to take a bad picture there. While there, I saw an exhibit showing the works of Leonardo Da Vinci and his inventions, and I got to see St. Mark's Basilica.
From Venice, I took a day trip to Verona to see the Casa di Giulietta and Giulietta's Tomb, two locations heavily inspired by Shakespeare's Romeo and Juliet. It was a fun experience as a fan of Shakespeare, however, I'm not entirely sure it was worth the price. I waited in line for an hour to enter the Casa, and I saw everyone taking pictures while touching the breast of a statue of Juliet. I had no idea why they were doing so, and I was sort of disturbed. I decided to Google it and discovered there's a local myth, if you caress Juliet's breast, it will bring the toucher good fortune in love. So as they say, when in Rome, or in this case Verona, I caressed the statue's breast, but I apologized immediately afterward.
The Casa is really a museum that shows what the house would have looked like in Shakespeare's time. It was beautiful and educational, even if it was a short exhibition.
A Tourist's Perspective
From Verona, I took the train to Florence, where I spent a couple of days looking at art and architecture. I also took a half-day trip to Pisa to get some architectural and some touristy photos of the leaning tower of Pisa. Then I traveled to Rome, where part of my time was spent doing my laundry in the sink of my hotel. It took forever because everything had to air dry!
I spent a day touring the Vatican Museum and the Sistine Chapel, both of which were absolutely amazing. One thing this trip helped me rediscover about myself was my love for traditional art, and I want to find a way to incorporate that into my photography moving forward.
After Rome, I went to see the ancient ruins of Pompeii. I was surprised to see that Pompeii also has a modern town attached to it that seems to be thriving and very touristy. I was bombarded by people trying to sell me tours of the ancient city. I decided to just buy my ticket at the door, and walk around by myself. My suggestion to anyone else who visits – spend the extra cash and get the tour. I felt like I would have learned a bit more versus my self-tour.
The Film Residency
Then came the reasoning for all my travels – Kino Guarimba. I was awarded an opportunity to participate in this film residency in southern Italy. I spent about two weeks in Amantea meeting 37 incredible people from all around the world, building relationships with these fabulous people, and working together to create short films. Some participants arrived with scripts, while others created films inspired by the small coastal town of Amantea.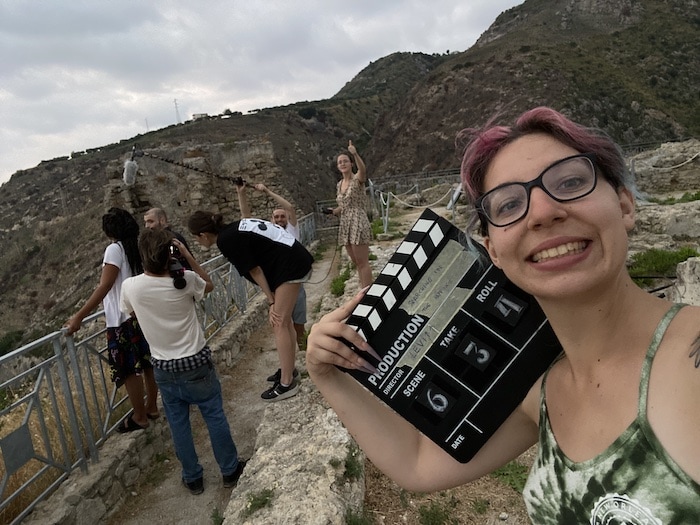 I immediately dove in and helped with several projects filling various roles including Sound Assistant, Assistant Director, Costume Designer, Production Assistant, and even Actress. When not working on other's short films, I even created my own short during the residency. The idea came to me as I sat on a train passing the Mediterranean coast.
Inspired by the sea and the castle on the mountain in the old part of Amantea, La Sirena is a tale about an immortal mermaid who lived in a castle with her mortal prince. Generations passed and her prince was long gone, now the mermaid is known for walking from the beach to the castle every day. One day she meets a traveler, and they decide to take the hike together.
Made as a silent film, La Sirena created an interesting experience on set while filming because there was only a script outline, no real dialogue. All the actors spoke different languages, and some were more comfortable communicating in languages other than English. I consciously decided to make it a silent film with the main form of communication stemming from the actors' actions and physicality. Actors improvised each scene, after giving them simple directions, a basic scene synopsis, and the objective for each scene. If there were audio in this film, you would hear English, French, Spanish, and Italian.
I was able to debut a rough edit on the last day of my residency. My goal is to finish and polish the film before re-releasing it in Nashville. I'm even considering entering it into some film festivals.
Throughout my time, I had a wonderful experience learning about filmmaking. As a photographer, I found this valuable because I use what I learned when I create content for social media when making TikToks and Reels. Having experiences on set gave me more perspectives on how to tell stories with my images and also prepares me for potential photo jobs in the film industry.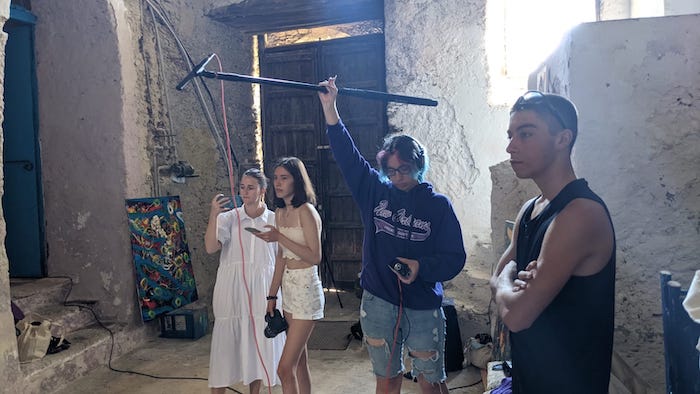 A Photographer's Trek Home
After my residency, I learned the hard way about traveling during the pandemic and the importance of planning ahead. I was supposed to head back to Rome and fly to London for some sightseeing before flying home. However, I missed the fine print about scheduling a day 2 Covid-19 test and ended up missing my flight. My backup plan? Quick thinking allowed me to purchase a ticket to take the train from Rome to Milan and catch the 6 AM train to Paris. Paris was another bucket list destination for me!
Photos around France by Rachel Moore
I got locked in the train station in Milan, and I stayed up all night to make sure nothing would happen to me. I turned to TikTok to keep myself entertained and made a little music video.
I napped on the train to Paris, and when I woke up, I had the pleasure of meeting another American photographer. He recently bought a mansion in Italy that he and his wife are renovating. He told me a little about his career, and I learned a very valuable lesson. It doesn't matter if you have the fanciest gear, as long as your camera takes high-quality photos, you can still make a decent living as a commercial photographer.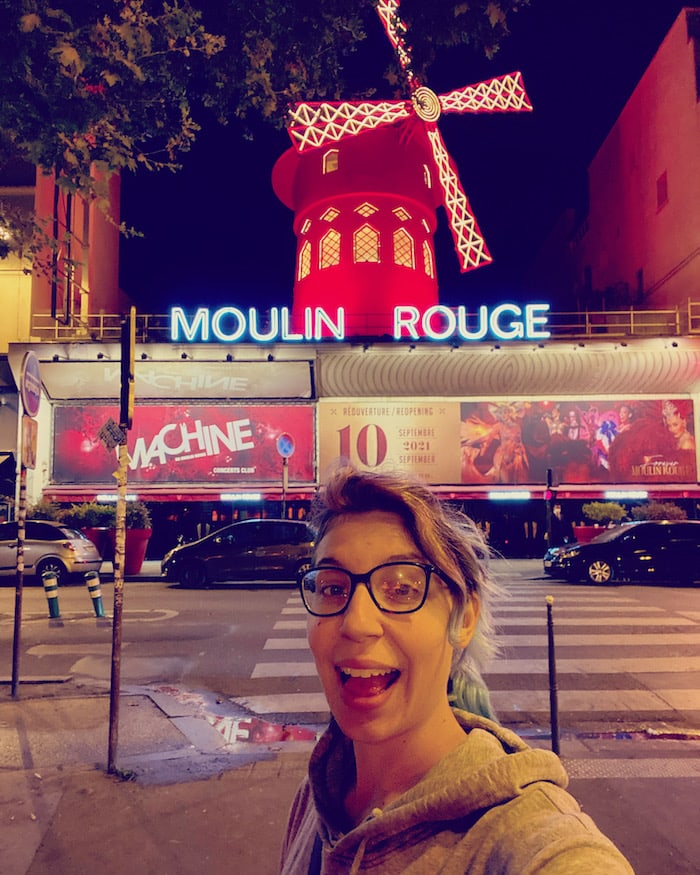 I spent about three days in Paris, where I did a lot of sightseeing (mostly near the Eiffel Tower) and surrounding landmarks, then I took the train to London, where I flew home!
The entire experience was definitely a roller coaster of a time, and it felt to me like a coming-of-age movie experience. My worldview has expanded, and I learned some new things about myself.
My Classes at Nossi Helped Me
In Nossi's Photography program, students take a few video classes, including Intro to Video & Film. I had completed most of these video classes before taking my trip. I felt that they definitely helped me during the residency. I used several techniques from the Editing Techniques class when I was editing my short film. I also used my previous knowledge of my photography classes when filming as well.
What's Next?
Now that I am back from Europe, I plan to polish my film, La Sirena, and hope to do a showing of it. I am also going to continue working on my Greek Gods and Goddesses series and keep working on putting together the book, which I plan to start selling next year in 2022.
The residency reignited my love for filmmaking, so I would like to make more films in the future as well. If you are interested in keeping up with my work, please follow my Instagram Sparrow Moose Media or my TikTok account, SparrowMoose.