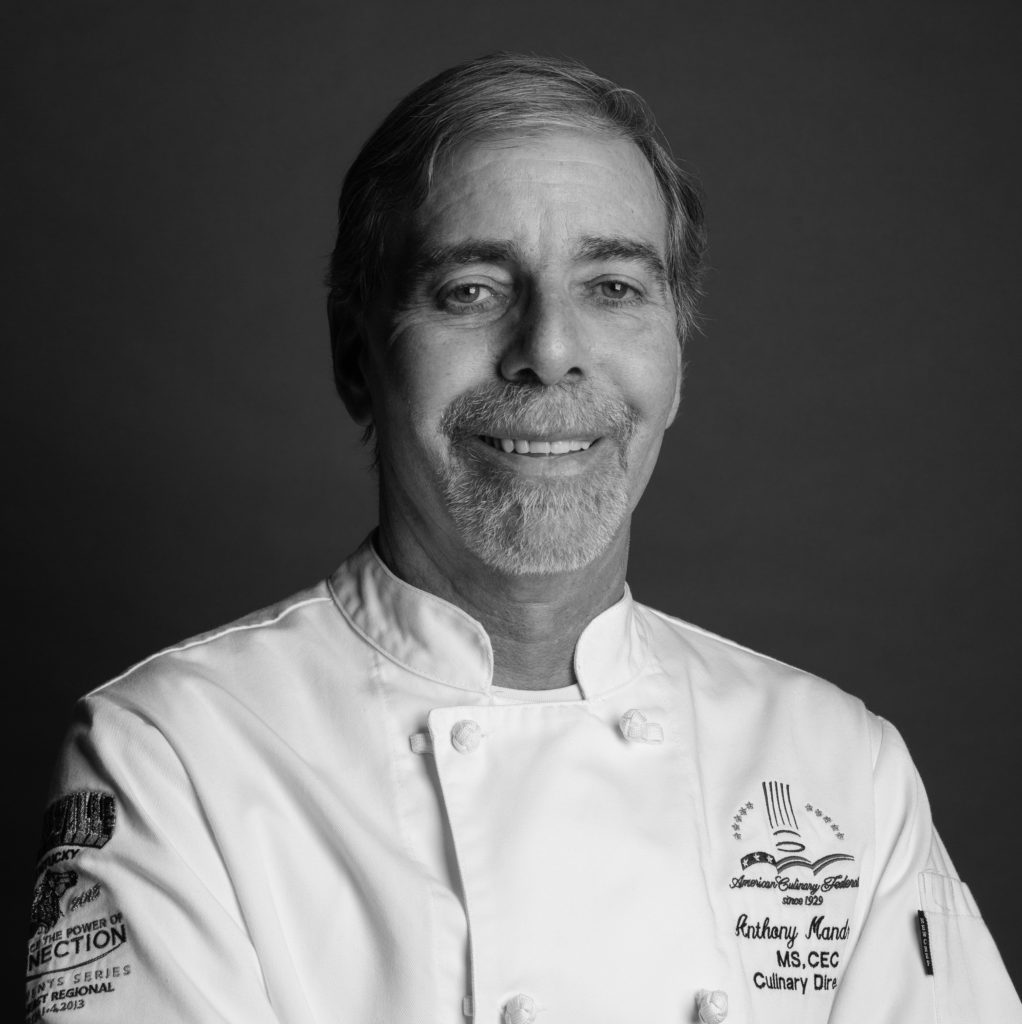 Chef Anthony Mandriota is a Certified Executive Chef (CEC) from the American Culinary Federation (ACF).

When Nossi College of Art needed to find a knowledgeable and genuine leader for our new Culinary Arts Degree Program, Chef Anthony was a standout candidate. His passion for food combined with his extensive experiences as a chef and teacher made him the perfect choice for Ms. Nossi and Nossi College of Art.
Chef Anthony Is Influenced By His Grandmother
"Growing up, my grandmother definitely did the cooking," recalled Chef Anthony when discussing his introduction to cooking. Josephine Mandriota taught Chef Anthony to "eat with your eyes first" as the meal should always look as good as, if not better, than it tastes.

Chef loved when the smell of his favorite dish filled his grandmother's kitchen – leg of lamb. When asked why is it his favorite he credits her seasoning skills, her simple preparation, and access to the best cuts of meat. It helped to know Andrew, a skilled butcher and neighbor to Grandma Mandriota. Andrew worked in the first-floor butcher shop of their NY Astoria apartment building. It was Andrew who would also teach Chef how to butcher.

Wanting to master how to cook may have been instilled by his grandmother, but his love of teaching came from his father, who was a college professor. Chef Anthony felt that having a parent as a teacher really imparted the importance of high-quality education. His culinary adventures took him south to Florida where Anthony could work with the freshest seafood ingredients.

In Florida, Anthony earned his Associate of Arts in Hospitality Administration, Bachelor of Science in Hospitality Management, and Master of Science in Hospitality Management. Luckily, in the culinary industry, there are a lot of available opportunities you can take, and Anthony chose to teach!
"It is not just about being a chef standing behind the line. There are so many directions you can take, and when I got into cooking professionally, I always knew I was going to end up teaching. I love to cook, I love to teach, and I am excited to pass along all my knowledge.

Chef Anthony Mandriota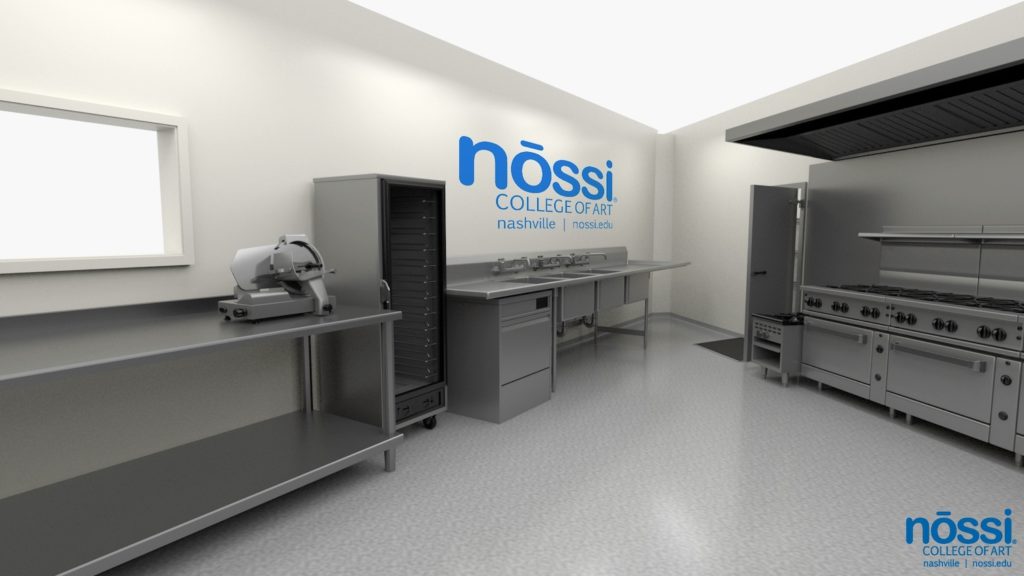 What Sets Nossi Apart in Culinary Arts?
Leadership. Curriculum. Ingredients.

Strong leadership skills need to be taught just like crucial knife skills. Chef Anthony has been leading culinary groups for over 13 years and credits his team when it comes to success.

"Every good chef wants to share their knowledge," said Chef Anthony. "You know, that's part of our reward of being a chef – teaching. If you're a good chef, you're a good teacher."
Culinary classes should be well-balanced and combine a strong foundation of skills, with an introduction to a variety of cuisines, the ability to break down intricate recipes, and hands-on, real-world, collaborative experience. PLUS, grads must be proficient in the business side of the hospitality industry.

"Most people think, if I'm a great chef, I'm going to be successful," said Chef Anthony. "But that is so far from the truth." Like with all of Nossi's art degree programs, we focus on business and marketing in addition to students' creative skill sets. Talent can get you through the door, but your education keeps you there and helps you earn the money you deserve.

Chefs wanting to enter this job market need to understand all aspects of running a restaurant, cooking, human resources, financial management, and being service-oriented first and foremost – having that hospitality mindset.
Our goal is to work with locally-sourced ingredients as much as we can as well as international cuisine. Having an ability to bring in these high-quality and fresh ingredients ensures classes can get in-depth with recipes, which typically takes a wide variety of ingredients and well-skilled instructors. Students will help with this endeavor as one business aspect students will learn is the purchasing of food.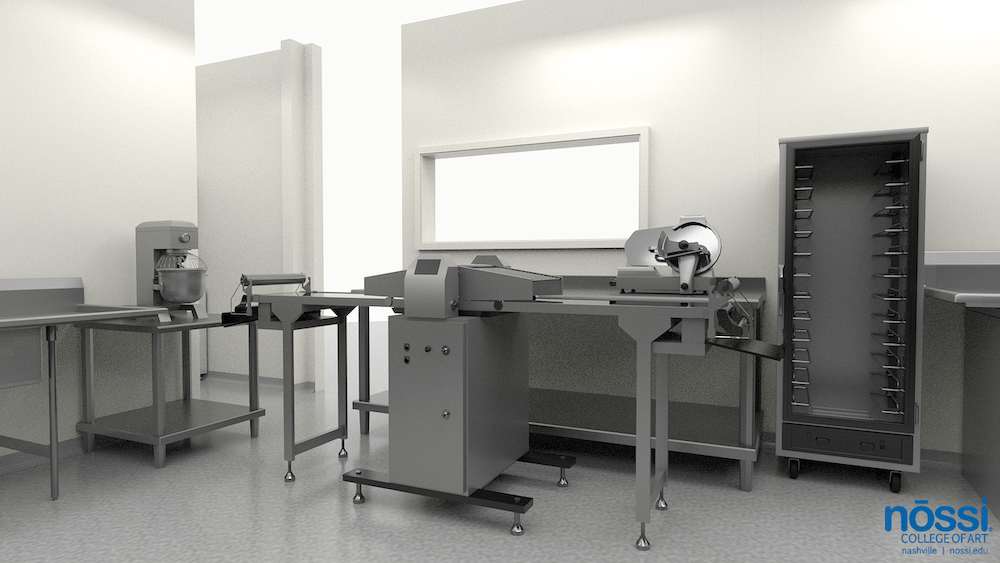 The Impact of Covid-19 on the Nashville Restaurant Industry
Before COVID, the Nashville restaurant industry was abundant, cutting-edge, and extremely diverse, with everything from BBQ to Indian cuisine. COVID is and will continue to impact this industry, and everyone is waiting to see how the economy and country will rebound.
"COVID is not going to run our lives for the next 5 years," said Chef Anthony. "The service industry and the hospitality industry will always be there. People's habits when it comes to eating out, going to hotels, and taking vacations may change as people stay more localized instead of traveling internationally."

Anthony Mandriota
Moving into the future, Nashville will see a large opportunity for entrepreneurs and investors ready to open restaurants because they will have turnkey spaces to move into. Nashville is currently experiencing a shortage of trained chefs, and once restaurants reopen to full capacity and after factoring in each new hotel under construction, there will be a demand for chefs.

Although mask-wearing is a new rule, proper sanitation is a daily part of a chef's kitchen life. From sanitizing stations to Health Department inspections, health and safety of the kitchen and staff are of utmost importance, well before COVID and 2020.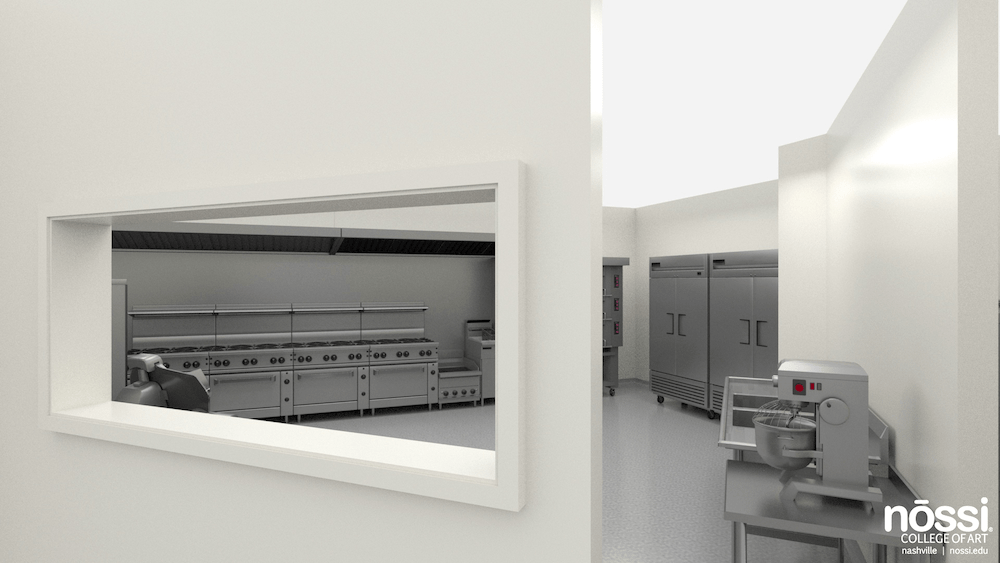 Secrets, Tips, and Kitchen Cliches
We uncovered some interesting thoughts and tidbits from Chef Anthony during the interview, check them out below!

– Coco's Italian Market (a fav local Italian restaurant in Nashville) grows over 10,000 basil plants and produces enough tomatoes in the summer to can and supply their kitchen through the winter.
– When people say to support local, they mean it! Family farms are the lifeblood for many rural communities in Tennessee and they are being squeezed by larger multi-national farms.
– Around 40% of Tennessee's land is farmland
– Kitchen's aren't reality TV, and Chef Anthony said if Gordon Ramsey (of Hell's Kitchen) behaved like that, he would be cooking by himself. Don't forget it is your team that can help lead you to success!