Eric Dulberg is a photography student at Nossi College of Art heading into his final semester before graduation. That's the tough, fun, exhilarating and exhausting semester that ends with a rush of pride as students officially become graduates, professionals. From his first semester to the current one, Eric is always there to help with a laugh or a shoulder to lean on. He pushed his photography education to the limits and produced some amazing work – most recently a Silver Student Addy. He took some time off to work in the Philippines and will be traveling to Ecuador this spring with a dozen Nossi students and a photo instructor for our Inaugural International Study Abroad Program.
Excerpt by Eric Dulberg:
Travel has become such an important aspect of my life. Most of my adult life was spent abusing drugs, confining those years to the walls and chains I had built around myself.  Once I got clean, and after some work, I made a decision to never again miss out on ANYTHING.
I never want to miss a sunrise.
I want to meet people on this planet, to hear their stories and to be able to photograph and show the world what I see.
I want to expose people to the possibilities of life outside of the busy world we live in now.
Once I got clean, and after some work, I made a decision to never again miss out on ANYTHING.
I spent too many years fueled by that addiction and self-harm. So when opportunities present themselves, like traveling and working in the Philippines, I decided to take a semester off of school to jump at the opportunity. At the time of my decision, I had no idea what was in store or whom I would encounter.  You always hear of the faraway countries and places but how often do we actually take the time to learn of our neighbors and to visit those 'far away' places.
The Philippines proved to be an experience I will never forget!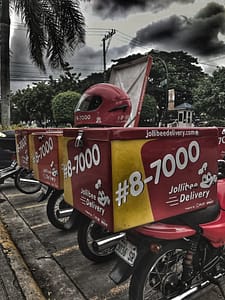 The people were humble and welcoming; It is a country where people rarely complain and give their very best.
Everyone smiles.
I experienced climbing Ta'al, a dormant volcano while riding horseback.
For only $10 I got to ride (and drive!) a boat so we could snorkel to the bottom of the Philippine Sea.  The fish glowed in color while the water was so clear. We could see to the bottom.
I got to try so much native food, including Balut – essentially a chicken embryo in an egg. You crack the top and just tip it back. It is a common Philippino street food, and it was my favorite, although it made me a bit nervous at first!  I decided, if it is a delicacy in the country I am visiting, I want to experience it.  Honestly, though, it tasted like warm chicken broth!
For me, I truly know we have one life to live.  As a creative, the 40-hour work week, clocking in and "white picket fence" lifestyle isn't appealing to me.
I want to explore.
I want to meet people.
I want to see what this world holds for us as humans.
Next stop on my journey, Ecuador! I can't even begin to imagine the excitement that waits for me there!! Follow my journey at Eric Dulberg Photography!