Nossi All Access gives students an opportunity to work on real-world projects. Set up as project-based internships, students in each of our creative programs get an opportunity to collaborate with clients to produce real results. Depending on client and project needs, students are hand-selected or can personally sign up for a variety of projects.
Nossi All Access Project: Collaborate with the client and design brand needs for the company's logo and brand colors.
The Client: An LDG Development project – The Briarville – an affordable housing community and Nossi College's newest neighbor.
The Design Process: After selecting a group of four graphic design students, everyone joined a virtual call with the client to discuss the upcoming project, branding profile, and the future vision of the community. From this meeting, designers created sketches and pitched ideas for consideration.

This design process fell under the guidance and mentorship of Mark Mabry, MFA, Ed.D, Nossi's Graphic Design Program Chair.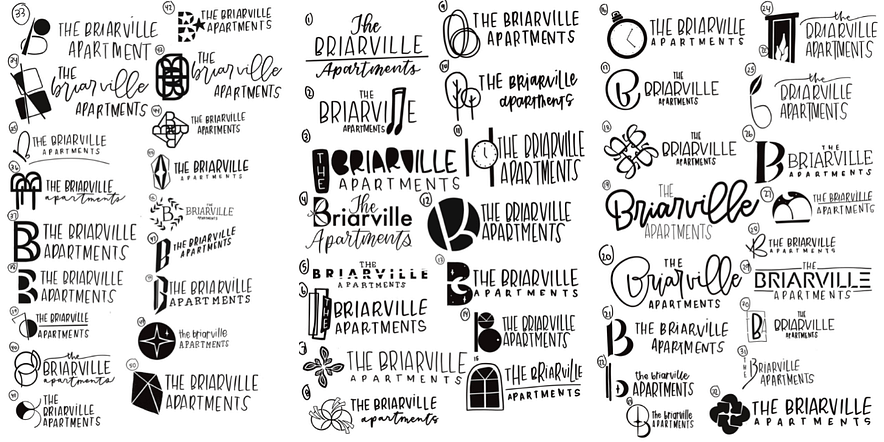 The Jackpot: The winning designer not only will see their work on the way to campus, their work will appear on an apartment community in Nashville, they will earn a $2,000 scholarship, add portfolio-quality work to their website, bragging rights, and most importantly – the experience of earning real-world design work by gaining the trust and preference of a real client.
The Winning Design:
Created by Jessica Cale
"When Joshua Haston from LDG [Development] approached us for support of workforce housing, we were happy to throw our weight behind the project," said Cyrus Vatandoost, Nossi College of Art's Executive Vice President.

"We envisioned the area around our campus to be inclusive to all, and this is one more step in that direction. We were delighted when they took up our offer to work with our Graphic Design chair, Dr. Mark Mabry and senior students on the apartment's branding. Real-world projects are invaluable to our students' success and we pleased with the outcome."
Real-world projects are invaluable to our students' success.

Cyrus Vatandoost, Executive Vice President, Nossi College of Art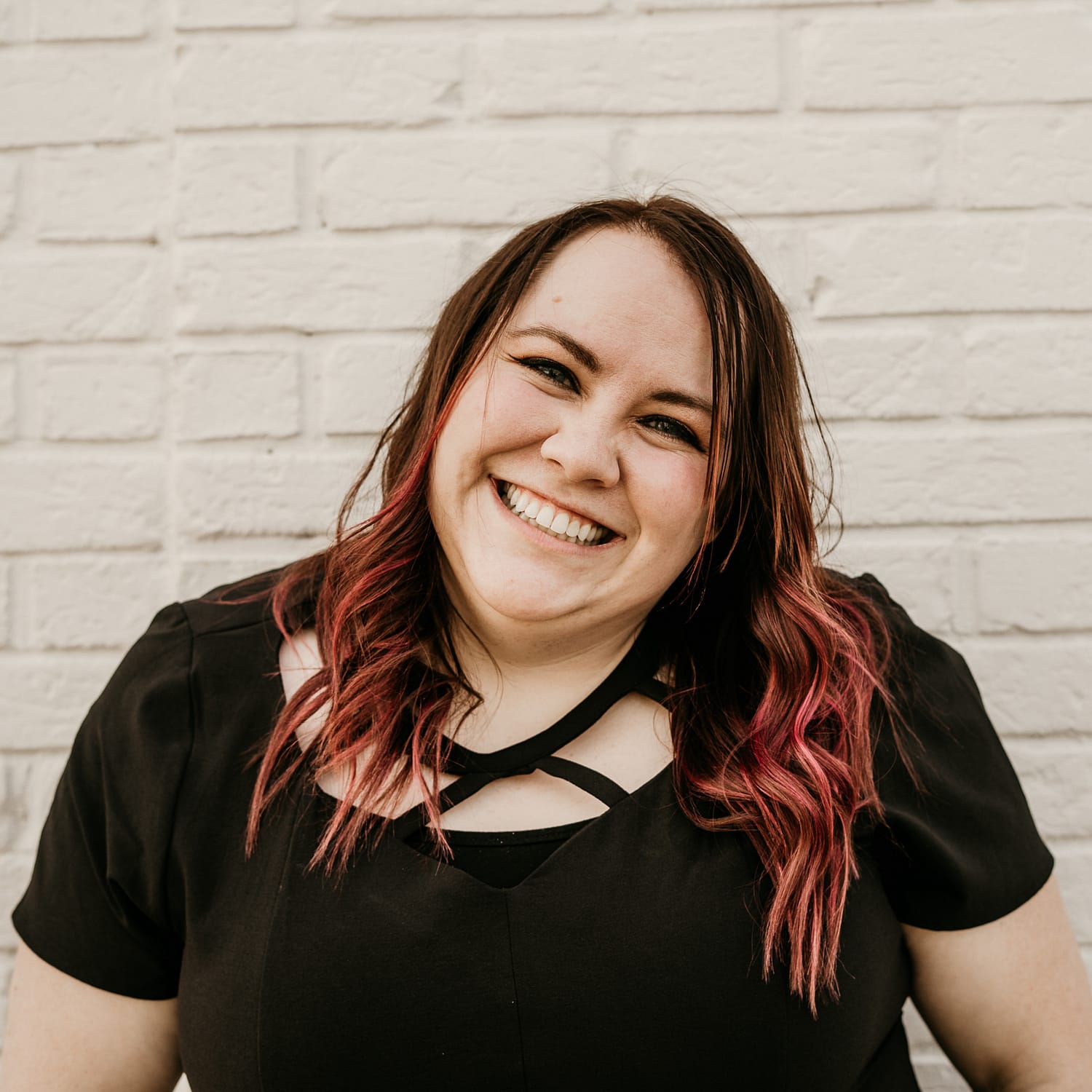 It came down to two designers, Jessica Cale, a college senior at the time (now Spring 2021 graduate), and Lily Marlin, a junior in Nossi's graphic design program. Although it was Lily's first All Access Assignment, she brought a real challenge to her older peer.

"As the weeks progressed, I could feel my confidence grow not only with my design skills but also while talking to the clients," said Lily. "It's such a tremendous learning experience and can lead to more opportunities in the future."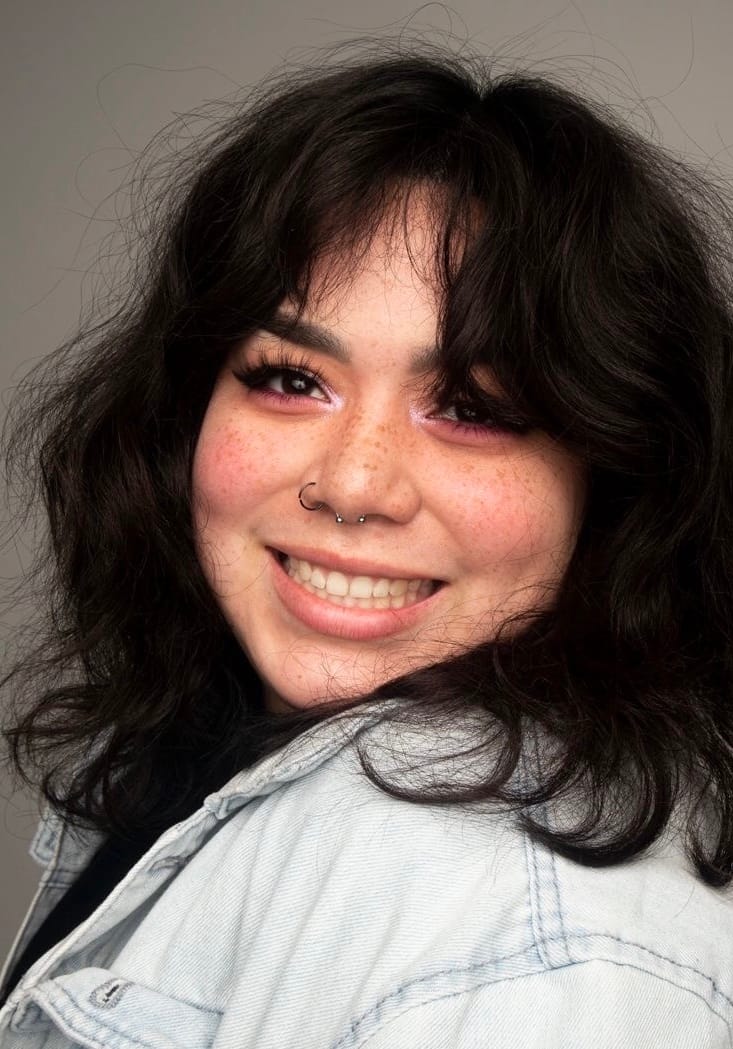 Meet Lily Marlin, Nossi College of Art Graphic Design student and runner-up for the Briarville Logo Project.
Narrowed down after a series of virtual meetings, brainstorming sessions, and sketches, their final logos and colors were on display for the client. Jessica and Lily both got to pitch their final idea. The winning design debuted at The Briarville's groundbreaking at the end of May. In addition to press highlights, the logo was printed on the groundbreaking shovels for the project!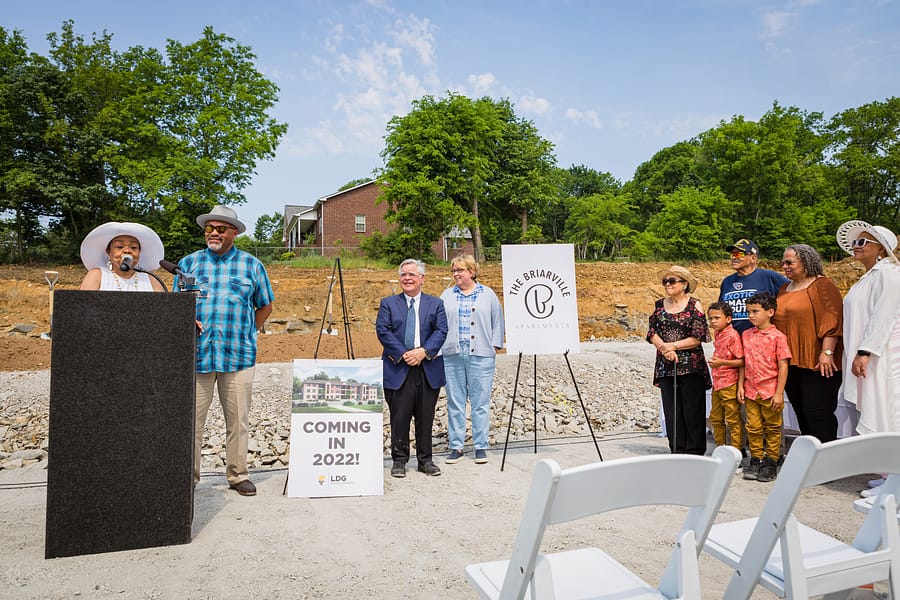 Our select group of advanced students was exposed to the various intricacies associated with this type of [branding] project…many of which are impossible to duplicate in a classroom.  

Mark Mabry, MFA, Ed.D, Graphic Design Program Chair
During their time with LDG Development, the Nossi team learned the project was more than a construction site. This spot has a rich historical heritage, owned by The Bates Family for almost five generations, since just after the Civil War.

LDG Development wanted to ensure the branding and other aspects of the development reflected the history of the site, and after learning about our All Access program, they decided to partner with Nossi's Graphic Design Program to develop the logo and brand colors for this community.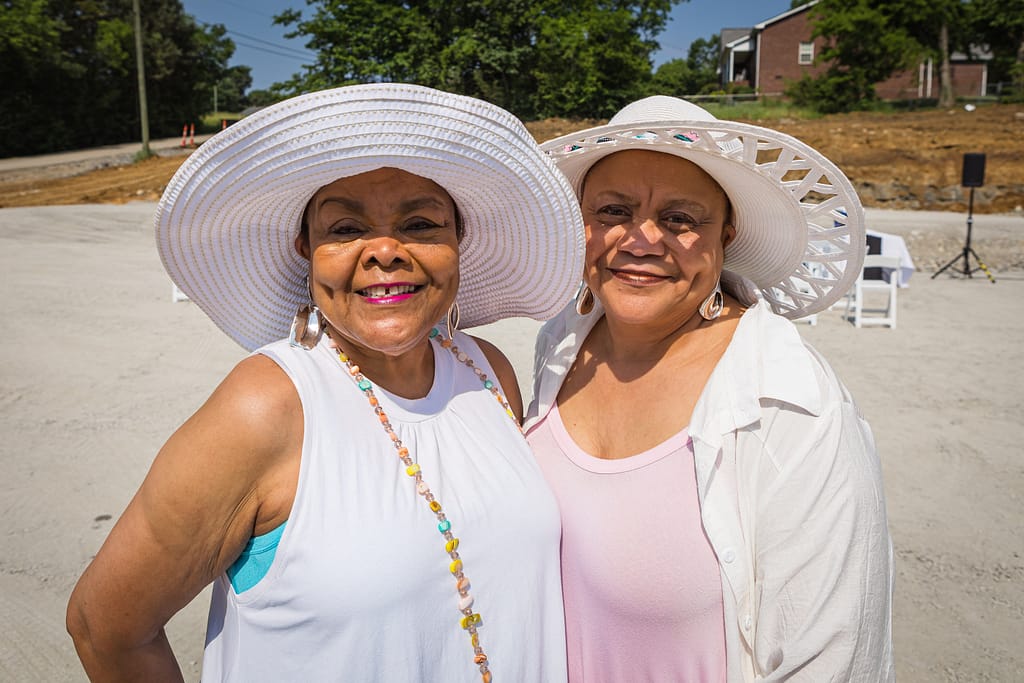 "Working with clients who have already defined their brand values and have a vision for how they want the brand to communicate with their target audience makes the design process so much more fun and intuitive," said Jessica Cale – design winner.
It wasn't just Nossi having all the fun, LDG representatives Lindsey Osborne and Mandy Sneed were part of weekly meetings and formed a bond with the students and teachers. (Read LDG Development Press Release)
"By far our favorite part of the logo design project was the weekly interactions with Dr. Mabry and his students," said Lindsey Osborne, Director of Portfolio Sales and Marketing at LDG. "They were an absolute pleasure to work with, intuitive when it came to the design process producing amazing results.  Our weekly interactions we full of feel-good moments as we were able to see the concept come alive and lots of smiles and laughter as we were able to see the phenomenal relationship Dr. Mabry builds with his students."


Learn More about Nossi All Access