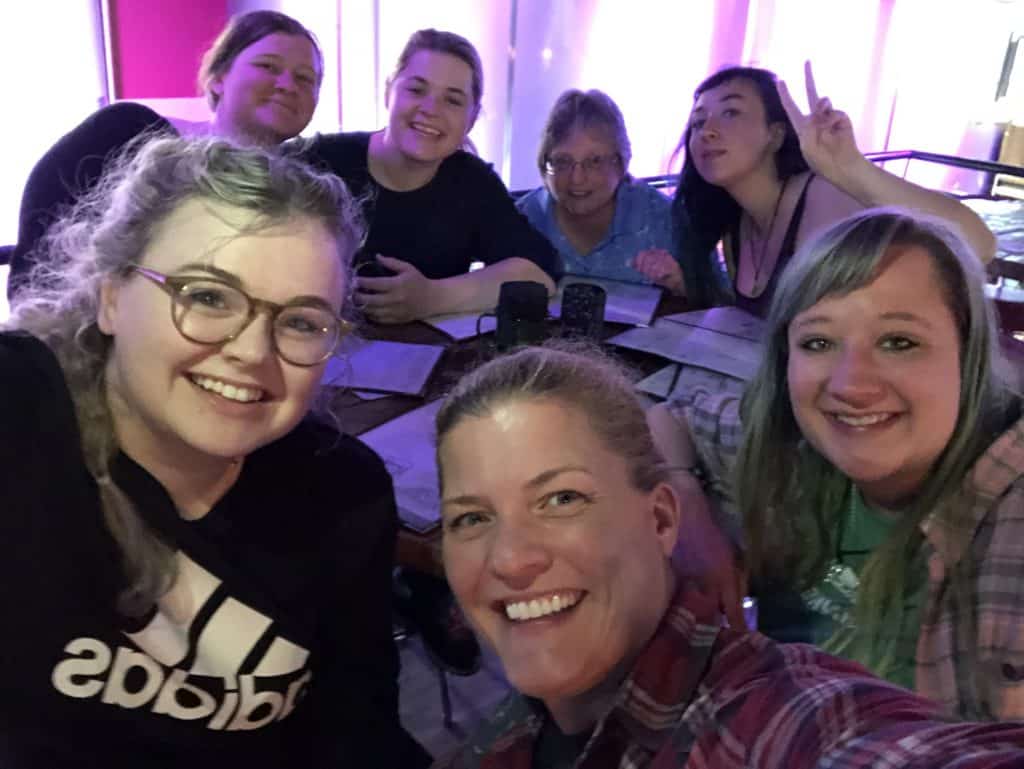 Planning and Preparation
Excitement built over the weeks of planning for the second Study Abroad trip offered by Nossi's Photography Department. The first was to the warm climate of Ecuador. This second adventure was to the cool, soft climate of Ireland. Their week-long itinerary would take Marcie Kindred, Caitlin Harris and eleven students through splendid scenery, ancient architecture and colorful Irish communities.
For some of the students, like Susan Burchfield, this would be their first cross-cultural experience as she had never traveled out of the United States before.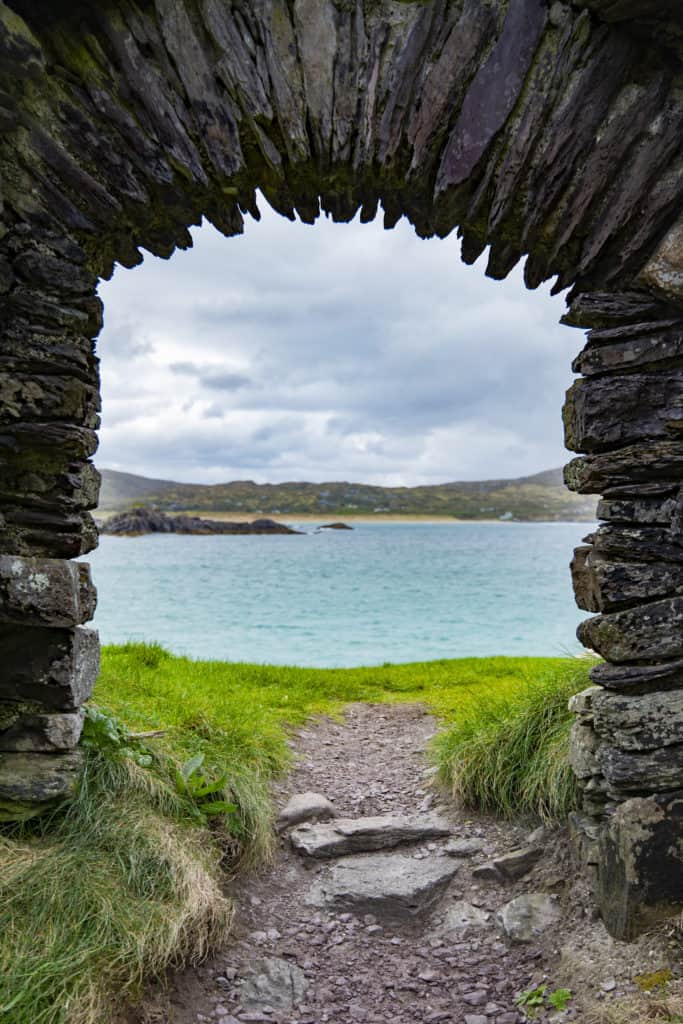 "The instructor was very good at getting us ready to go, even those of us who hadn't traveled abroad before," said Birchfield.
Caitlin Harris, a Nossi alumnus and current Studio Manager was nervously excited for this adventure but felt really prepared thanks to the instructor. "Marcie is an incredible person, and I really enjoyed traveling with her."
Kindred has been an adjunct instructor with Nossi College for two years and teaches several classes from wedding to travel photography. Her specialty is in the commercial and lifestyle genres. She discovered, based on her years of travel that it can be difficult to pack for an overseas trip, especially to a place with varying weather.
Being prepared sometimes means being over-prepared as Angelynn Johnson discovered. Angelynn is a fourth-semester photo student who was excited about this trip but said she took too many sweatshirts and jeans.
As the students boarded the plane for the long flight (10 hours!), in addition to all those sweatshirts, their bags were filled with flashes, cameras, batteries, laptops and hard drives to document the experiences they would encounter in this vibrant country.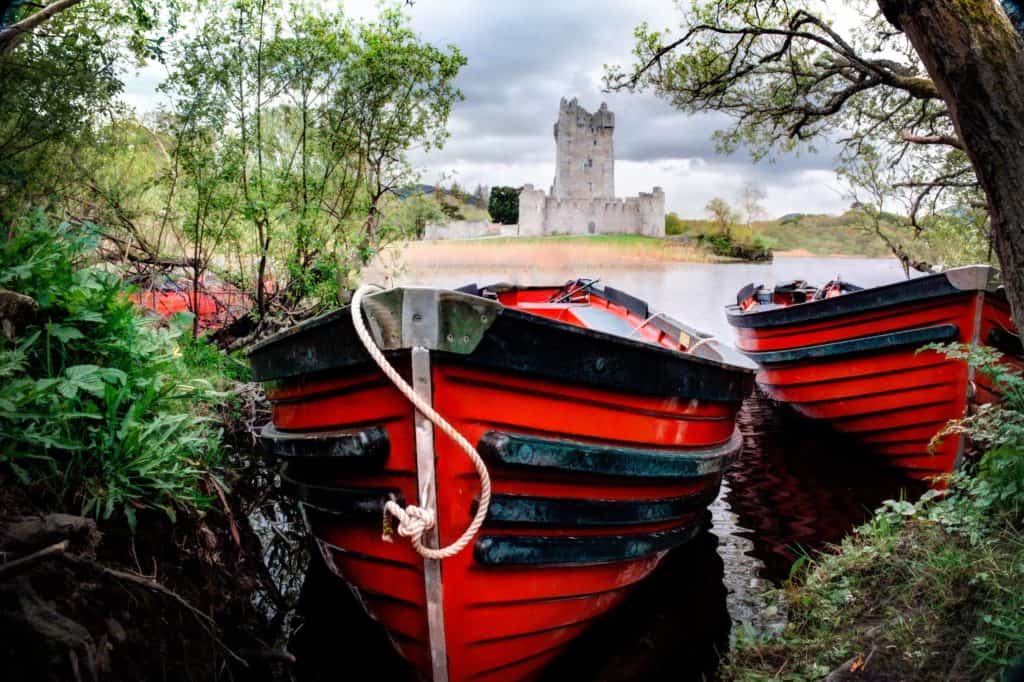 Ireland is Green but the focus is Red
"AHHH! RED BOATS! I've got to get a shot of these boats!" Kindred yelled in total glee to her students within earshot. Just a few moments before that their tour bus dropped this enthusiastic group off at Ross Castle — a 15th-century tower house in Killarney National Park, County Kerry, Ireland. A perfect place to capture the perfect shot, Killarney was designated a biosphere reserve by UNESCO in the early 1980s because of their focus on conservation and education.
"As we explored the grounds, we came to a little trail just off the beaten path that lead to a boathouse," said Kindred. "After raining all day, the clouds parted way, and light dropped a beautiful shimmer on the edge of Lough Leane (Irish for Lake of Learning). There, I saw all kinds of beautiful boats just littering the shoreline."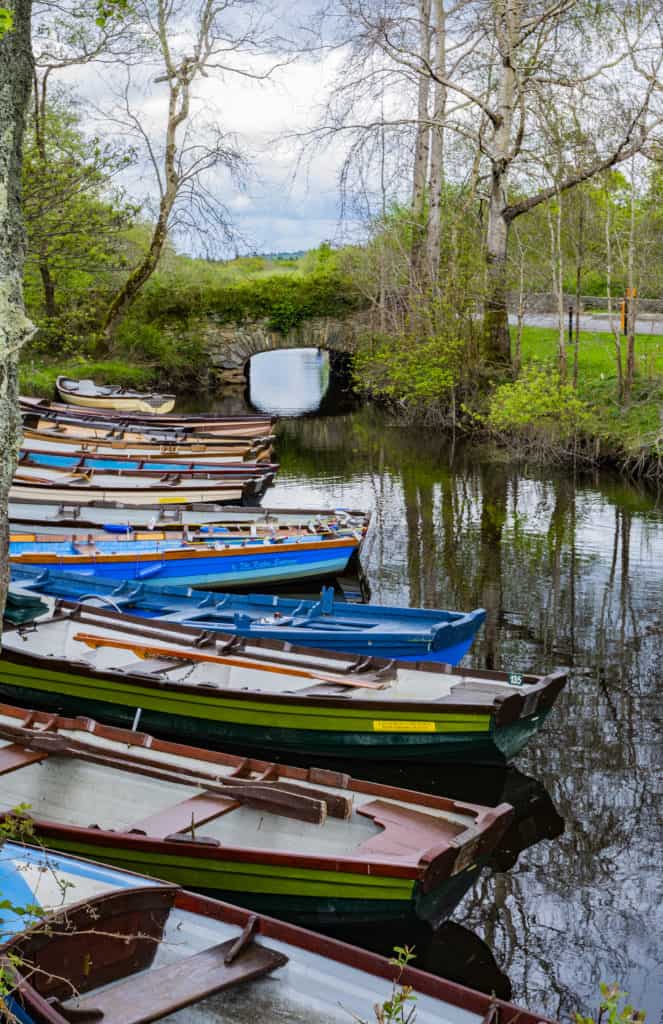 "Teaching photography is an amazing experience at Nossi. One truth that I've timelessly taught is that the color red is a bold statement in photography. So when I saw a cluster red boats nestled just off the bank, I had to stop. And if these crimson cruisers weren't enough, the Ross Castle stood boldly behind them to make it the perfect composition! What eye candy! What a shot! What an amazing day in Ireland!"

Marcie Kindred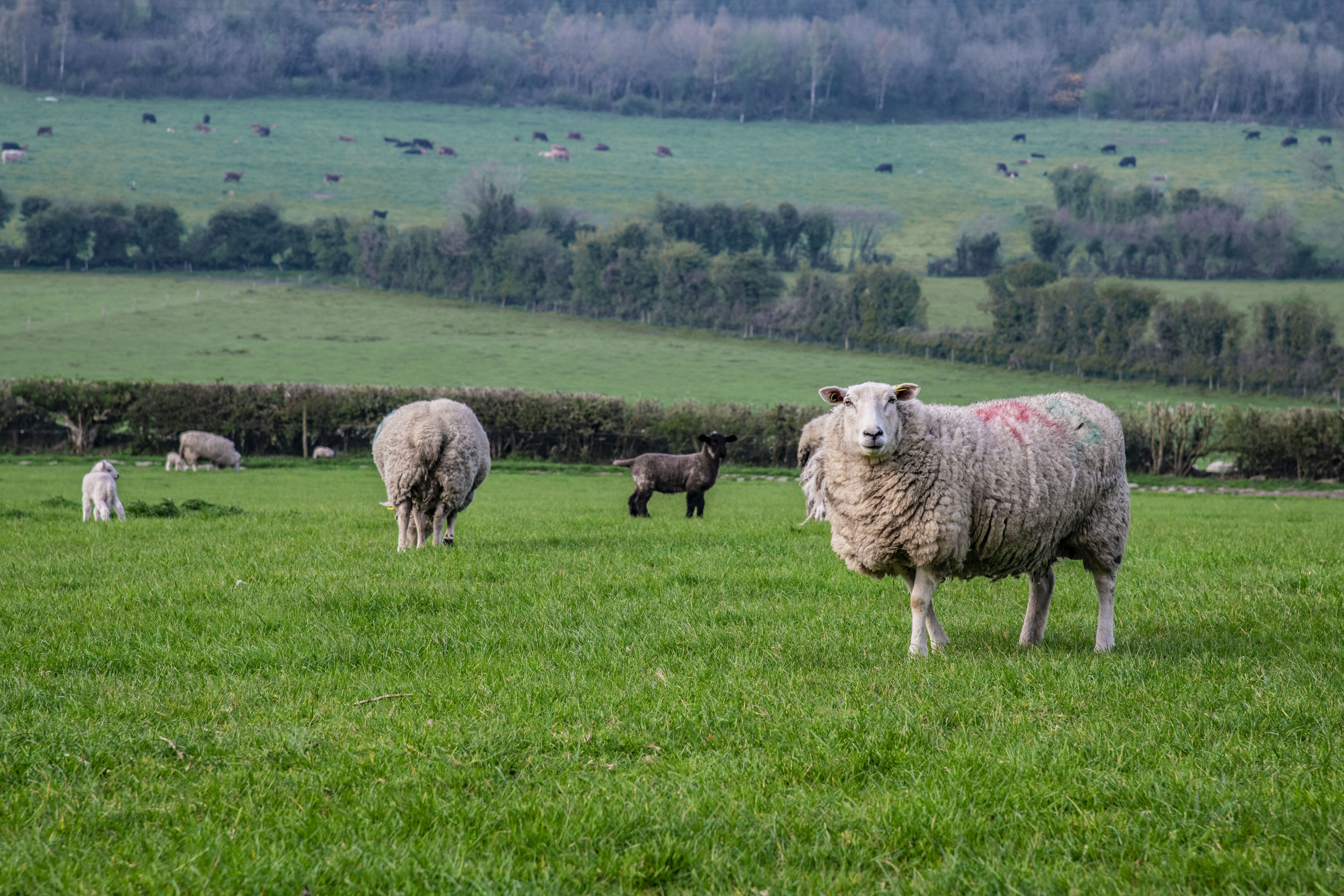 Fresh on the Farm
Students got to experience an overnight stay on their first night in Ireland at Ms. Eileen's farmhouse — the host of a beautiful, local bed and breakfast farmhouse on the Dingle peninsula. This extended experience gave our student photographers an opportunity to start the trip feeling more like locals instead of the designated American tourists. The students who stayed there got to sit down together at Ms. Eileen's dining room table to enjoy an authentic Irish dinner and breakfast the following morning. Johnson remembers the good meals Ms. Eileen cooked. All the food came directly from her family's dairy farm right outside. It was considered a special experience to start off Nossi's Ireland study abroad program. Ms. Eileen got to ask everyone questions, and the group chatted at the table as course after course came from the kitchen. They even got some hands-on experience and wrangled a few dairy cattle that got out of their fence. The local hospitality and cuisine at this working farm provided a great launching point for visiting the Ring of Kerry.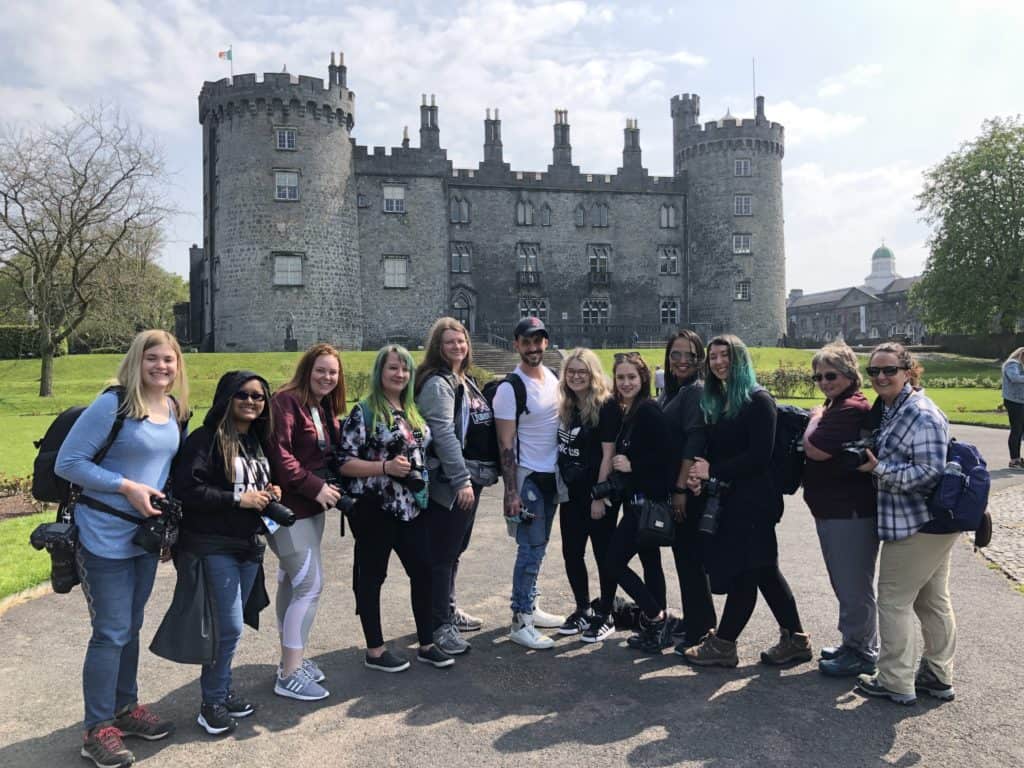 Epic Scenery and Unexpected Surprises
Each day was almost a surreal experience. "I could not believe what was happening because each day was so different from the previous day in terms of what we were seeing, visiting, and doing," said Harris. "The first stop of the morning was usually vastly different from the town we would stop in at the end of the day."
Harris talked about exploring one day on the beach checking out historic castles while the next day they would hike through a landscape that resembled Mars. After that was a village with cute thatched roofs (you know, those roofs made from grasses, trees, and vegetation).
"Each night, I couldn't wait to tell my family and friends back home what we did," said Harris. Her favorite part? Traveling with and photographing Ireland alongside peers sharing the same passion for photography. Although the group traveled to all the same places, she was surprised how each photographer was able to capture the locations in a uniquely different way – each photographer saw new viewpoints and perspectives.
photos by Marcie Kindred, Kyleigh Gamble, and Gabby Karademos
Each of the travelers has favorite memories and experiences. The fact that there were palm trees in Ireland surprised and shocked Burchfield. She was also happy the weather was better than anticipated.
"We were prepared for it to rain the whole time but it didn't!" she said.
Photos by Marcie Kindred
Visiting the Cliffs of Moher was another memorable day. The epic terrain of this site makes it one of Ireland's most visited and iconic attractions. At its highest point, the cliffs drop over 700 feet into rocky Galway Bay. The cliffs stretched for five miles along the western edge of Ireland. The legendary site has been used in several feature films such as The Princess Bride and Harry Potter & the Half-Blood Prince. The sheer scale and treacherous terrain of this site made it a must-see for the group!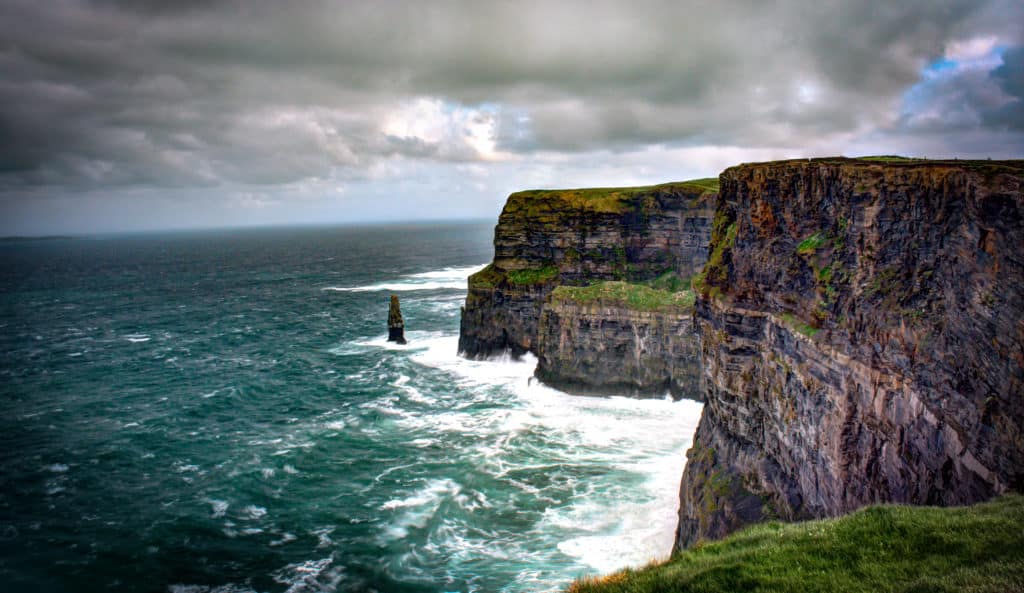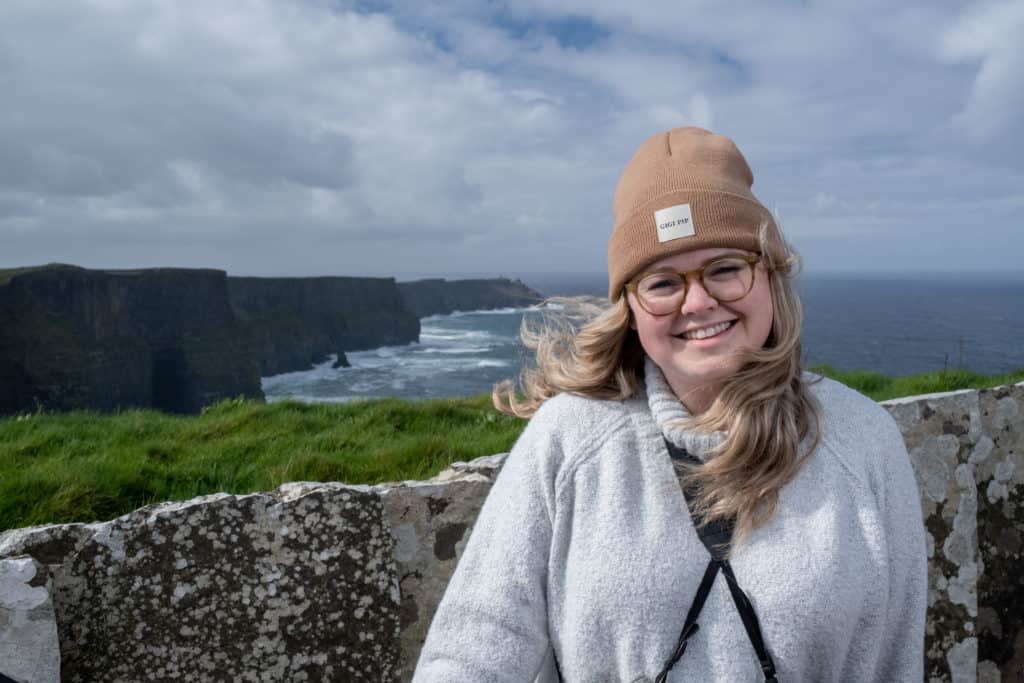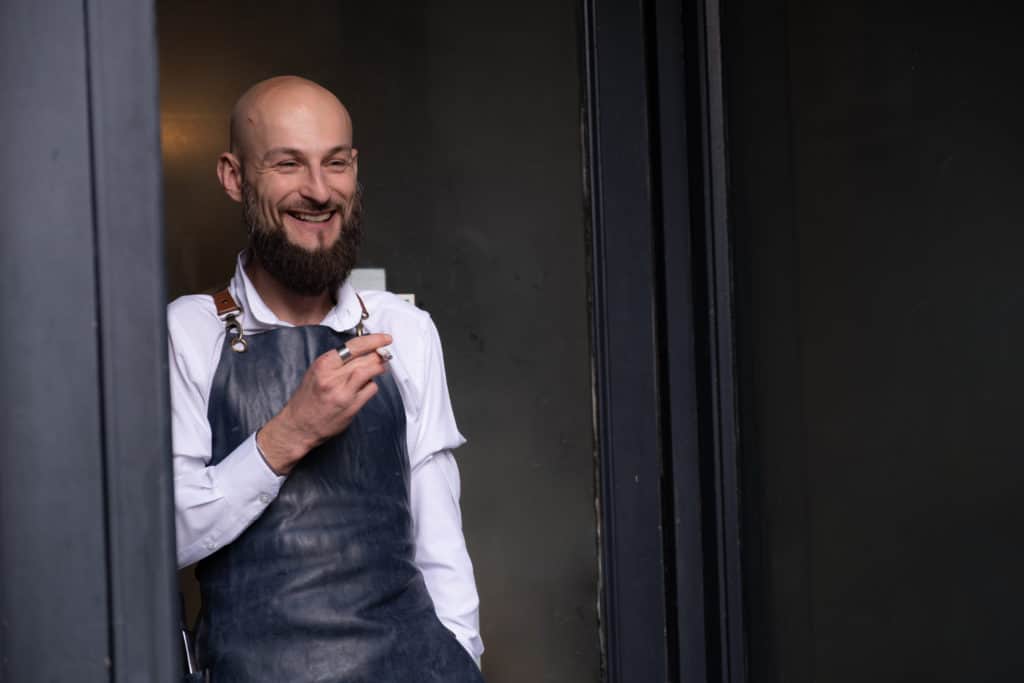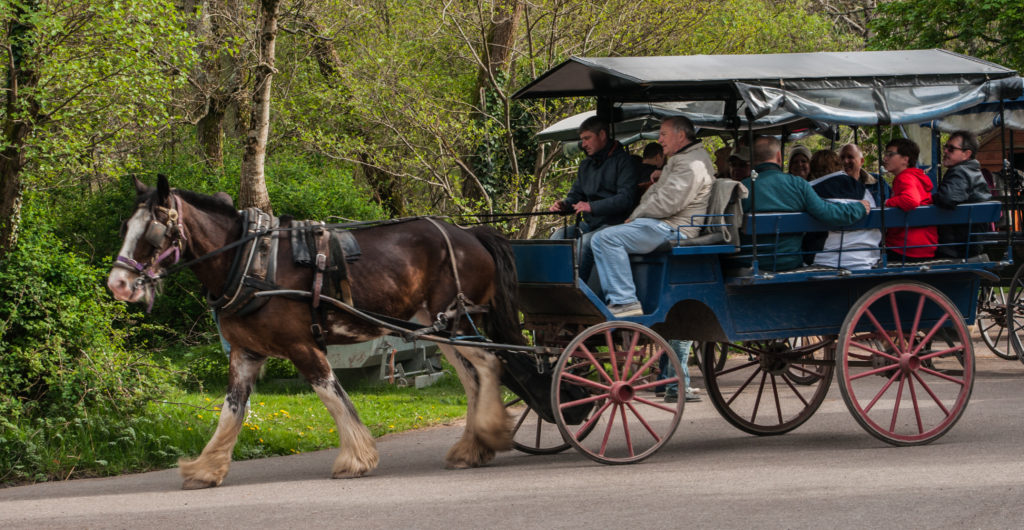 The People make the Place
The Irish people are as colorful as any you may meet around the world, and they were Hayley Colburn's favorite part of the trip.
"I loved the people I met there the most. I got to meet such lovely people in every town and city that we visited. Everyone was so kind and welcoming."

Hayley Colburn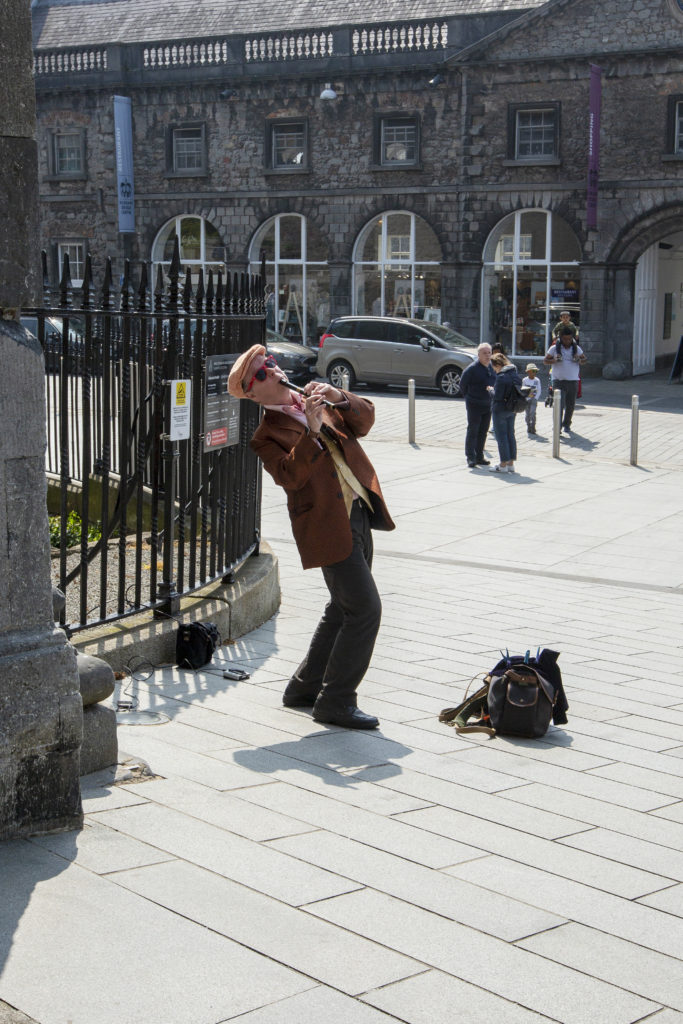 Harris agreed, "We met so many wonderful people on our trip that were real, authentic, friendly, welcoming, and knowledgeable. If I had to pick a favorite, it would be Dermot, our My Ireland tour guide for the trip." Dermot was knowledgeable and customized the tour for photographers, not just tourists. After boarding the bus each morning, on the ride to the next destination, Dermot would explain Irish history, each landmark, and the scenery they passed. He included information about each town they passed through and gave us the best local advice – the best places to eat and shop. He explained common Gaelic words and Irish slang and even gave us a taste of Nashville by playing music.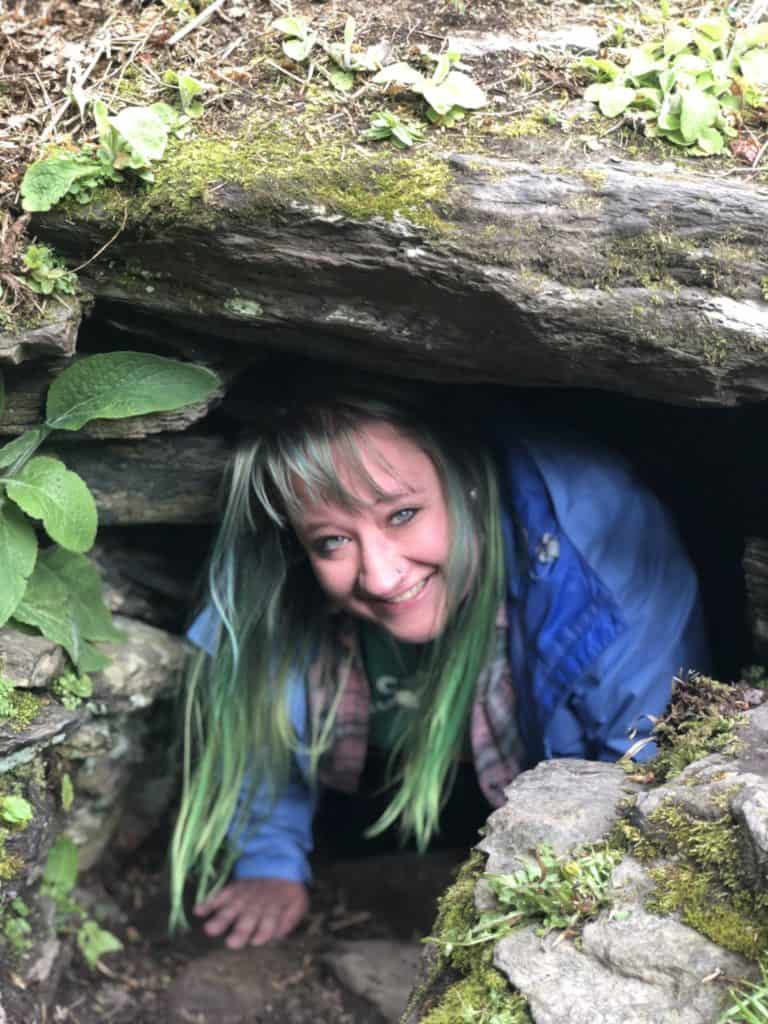 "I was able to make lifelong friends during this trip," said Harris. "We all still talk about something Ireland-related every time we see each other on campus because it was a life-changing experience that I know holds a very special place in each of our hearts. This trip helped me to slow down, be present, be open-minded, try new things, take it all in, and do as much as you can in the time you have."
As the trip came to an end, Harris and each student carried home a load of memories. They photographed stunning scenery, walked through Gaelic lands and gothic architecture while befriending numerous locals along the way. Thankfully, no luggage was lost, but much had been gained.
Sites and Scenery of Ireland
photos by Susan Birchfield, Gabby Karademos Haley Colburn,
Kathleen Munkel and Marcie Kindred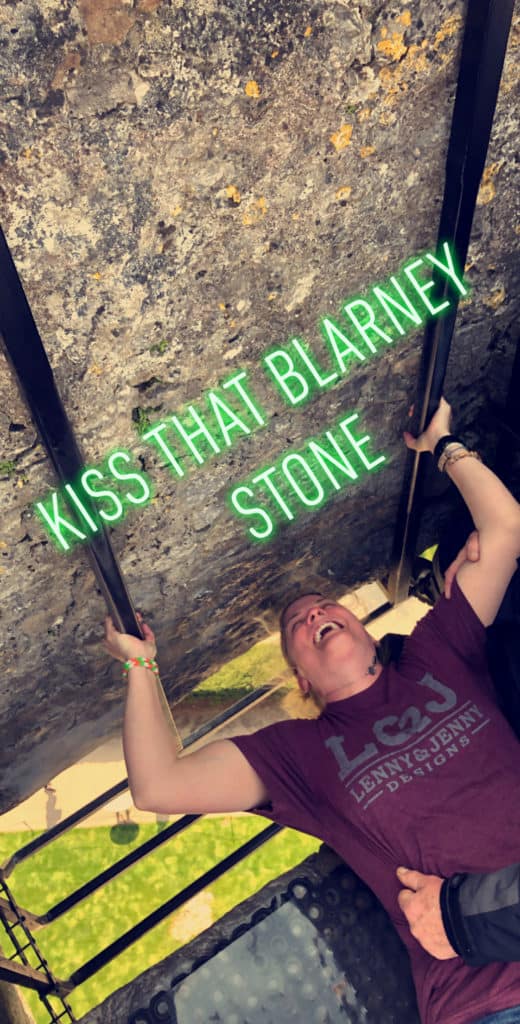 Check out this photo of Marcie Kindred. Although they felt like tourists, they had to kiss the Blarney Stone to create a lasting link to this beautiful green land of Ireland.
The next adventure was just announced – it looks like we are headed to Spain in 2020!
View all of Nossi's upcoming events on our calendar.
Story written by Debra Holloman, a Nossi College of Art Illustration student and marketing intern. Visit her at braintreestudio.design and instagram.com/brain_tree_studio/