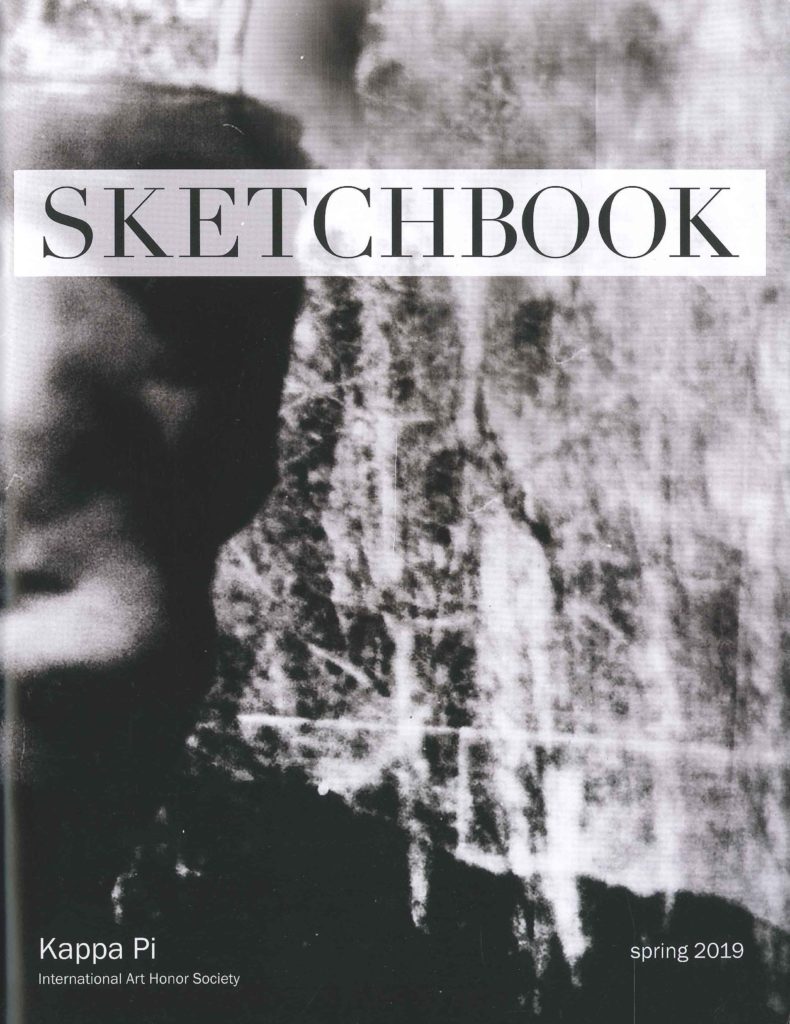 Congratulations to two Nossi College of Art Kappa Pi Eta Tau members!
We had one student and one alumnus recognized by the Kappa Pi International Art Society as 2019 scholarship recipients!|
Kappa Pi is a student-empowering organization providing peers with opportunities to create relationships, build character and foster career development in the arts. From fine art to photography and video, students who attend art college or art classes are invited to start a chapter and engage with other art college students – Internationally. These students are invited to join based on academic success in their creative degree program of study. Kappa Pi students become leaders on their campus by planning events, activities and opportunities to engage the entire student body.
Nossi College of Art's chapter, Eta Tau, saw several members apply for various scholarships unique to active Kappa Pi members, ranging from $200 – $1,000.
Kappa Pi Event Highlights:
• Help Sponsors Halloween since 2017
• Kappa Picks – Art contest hosted every semester showcasing student work
• Sponsored Summer Cookout – Hot Dog, (Cheese) Burgers and Veggie Burgers + drinks and desserts
• Initiations inviting students to encounter new experiences
Sean Williams, a 2018 college graduate, and Ashley Le-ann McIntosh, current president of the Eta Tau Chapter were both awarded and received scholarships after submitting letters of recommendation and artwork from their college portfolio. Submissions are accepted by Kappa Pi in the fall semesters of each school year. Winning scholarship members' art is then featured in the Kappa Pi Sketchbook.
The Kappa Pi Sketchbook is a yearly publication mailed to all the Kappa Pi chapters across the country. This magazine features the winners of the scholarship, their artwork as well as significant news from Kappa Pi chapters.
CLICK HERE TO VIEW A PDF OF THE 2019 SKETCHBOOK.
Find Nossi's Student Artwork on the following pages:
Sean Williams – Page 4 & 5
Ashley McIntosh – Page 20
Sean Williams – Page 27-29
Ashley Le-Anne McIntosh (On Instagram!) won a New Initiate Scholarship and had her name and artwork featured in the magazine. When asked about earning the scholarship, she said it felt affirming to know her piece received recognition. This was one of her personal favorites.
Ashley is the current President of Nossi's Kappa Pi chapter. She is joined by Stephanie Young as Vice President. Ashley is excited to get the new semester underway and recently changed her art degree from Graphic Design to Video & Film. She looks forward to filming events such as music festivals and Kappa events to help document what the group does. 
Our second scholarship recipient, Sean Williams, recently graduated with a bachelor's degree in Commercial Illustration. He earned Kappa Pi's Graduating Senior Scholarship and had four illustrated pieces featured in the magazine, including one prominent placement on page 5! Sean is a Past President for Kappa Pi Eta Tau and an active alumnus member.
Since graduating, Sean has been busy establishing a small business, Headdy Hardware, where he offers personally designed interior decorations and furniture as well as illustrations for posters, books and concert art designs.
To see or purchase more of Sean's work, visit him on Instagram and Storenvy.com.
There are several requirements to join Ea Tau, and as you can see above, your hard work can pay off.
1. Must have completed at least 13 hours of college to establish your GPA (as Kappa Pi has a GPA requirement to join)
2. Must have a 2.5 in your non-art related classes (think Math, Science, English)
3. Must have a 3.0 in your art classes (the reason you are in art school!)
4. Have an interest in learning to be a leader or contribute to a leadership-minded student group
All students enrolling in art college should consider joining Kappa Pi. If your campus does not have a Kappa Pi chapter, be the leader and start one! Nossi's Chapter was re-established in 2013 by now graduate Nicky Drake, a commercial photography graduate. Nicky works for Canon (yes, that Canon!) and resides in Texas. Check out Nicky's photography website and you can follow her photo adventures on Instagram.