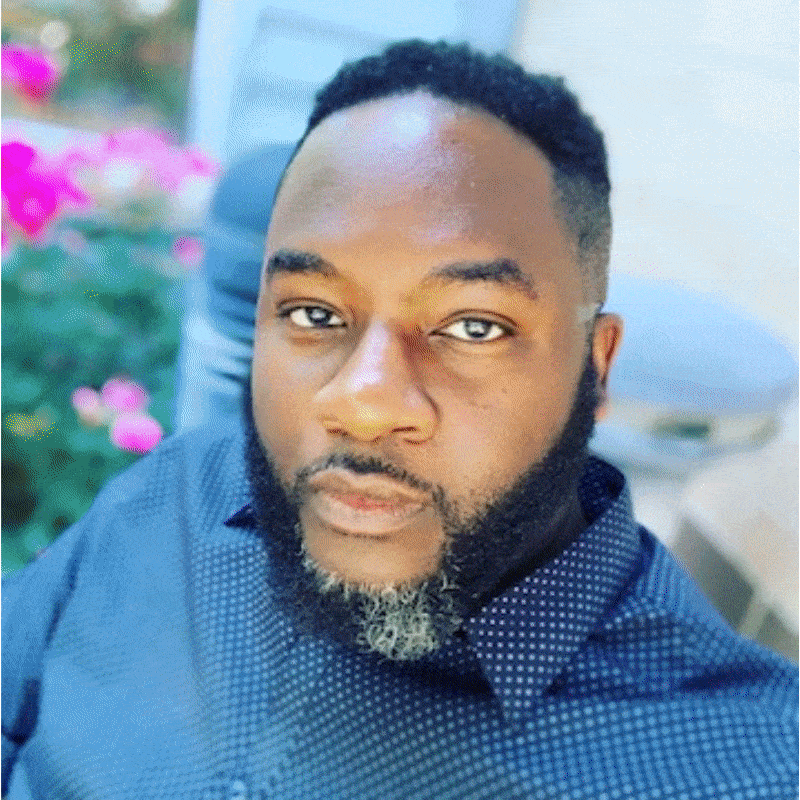 Eric Jackson earned his bachelor's and master's degrees and now offers his mentorship and experience insights to Nossi graphic design students. Nossi College of Art is thrilled to have him as a Graphic Design instructor, specializing in a variety of skillsets.
In addition to being a full-time graphic designer and adjunct teacher, Eric also volunteers his time by sitting on the board of the Nashville AIGA Chapter (a professional development group focused on the graphic design profession). Check out details on their membership.
AIGA offers interesting and engaging events for students and professional designers. Check out a list of their upcoming events, including a Virtual Portfolio review for Spring Grads on Thursday, May 21.

EVENT UPDATE: Special thanks to all the professional creatives who came out May 21 to provide mentorship and feedback for the AIGA design grads. AIGA had over 30 students attend, each connecting with two creative pros in Nashville to review portfolio work.
Eric Jackson Q&A
Nossi College of Art: How did you get into graphic design?
ERIC JACKSON: My Uncle, Robert T. Oliver, II, was a great influence on me becoming a designer. As a high school student, he taught me a lot about the arts and also how to use it to channel my thoughts and energy in a positive manner.

His influence enhanced my love for video games, comic books, and designs for the music industry. He propelled me into a great career as a graphic designer.

Nossi: Favorite part about being a design teacher?
EJ: I come from a family of teachers, and it always felt like a natural thing for me. It's great to see students grow and progress, not just as designers but as people, too. One of the biggest rewards is seeing them in the future and hearing, in their own words, what they learned from me and from the experiences in my classes.

Nossi: What areas of design do you cover in classes at Nossi?
EJ: I have taught across the spectrum of design courses for four years at Nossi College of Art. My favorite course to teach is Production Art. It is definitely one of the most important classes a student can encounter as they learn about offset lithography and other forms of printing processes.

Nossi: As a designer, what is one mobile app you cannot live without?
EJ: Instagram has become even more of a favorite app for me lately. It has really helped me to network with other designers, tap into conferences, and learn from other great designers and entrepreneurs as well.

I love to share information, educate, and motivate by designing graphic carousels. I have more and more people asking that I began making informational videos, which will be happening soon. So, be on the lookout for The Formula on Instagram and a YouTube channel coming soon!

Nossi: Switching to your community involvement side – Why did you decide to get more involved by joining the AIGA board?
EJ: I'd been a part of AIGA for several years and wanted to get more involved with networking, getting to know more members, and also be a part of the planning that goes on for the chapter. As always, I want to set a good example for my students as well.

Nossi: Why is it important for students and alumni to get involved with AIGA?
EJ: One of the most important reasons to get involved with AIGA is to build and expand your network. You can never go wrong being in an atmosphere of likewise thinkers.

Just working can consume you, and joining a fellowship like AIGA is a great way to replenish your creativity.

Nossi: Doesn't AIGA have an upcoming graphic design conference in November?
EJ: Thanks for the plug! You can join us for the Annual AIGA Design Conference, November 12 – 14, 2020 in Pittsburgh, Pa. The conference is three fun-filled days of design inspiration and education. This event brings the industry together to celebrate the profession and invest in the future. We look forward to seeing you there! (AIGA Design Conference Details)
Learn more about Eric Jackson, view his work, or become a client by visiting his website, ericjackson.design.