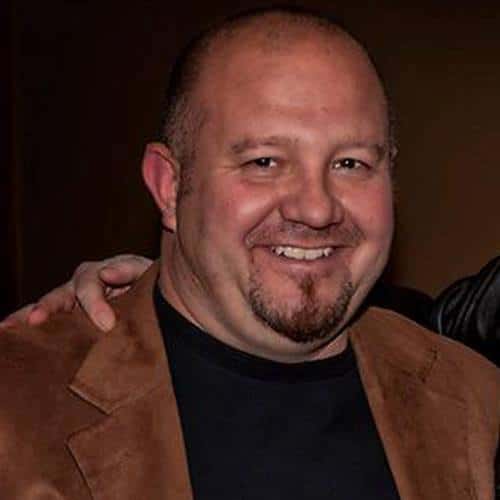 Nossi College of Art's Commercial Illustration program continues to evolve based on the professional careers available to our graduates. Mark Fleming, our Illustration Program Coordinator, works with an advisory board of creative professionals in Nashville to ensure our curriculum stays relevant for companies and job creators in the area.
Student artists who learn a variety of fundamentals skills ensure access to more job opportunities once they earn their diploma.

It is why Nossi teaches courses in:
– Use of traditional mediums
– Use of digital mediums
– Motion graphics (animation)
– Advertising
– 3D programs
– Graphic design
In 2020, Animation Career Review recognized Nossi's illustration program with three rankings: #1 Illustration School in Tennessee, #3 Illustration School in the Southeast, and Top 40 in the country (#38).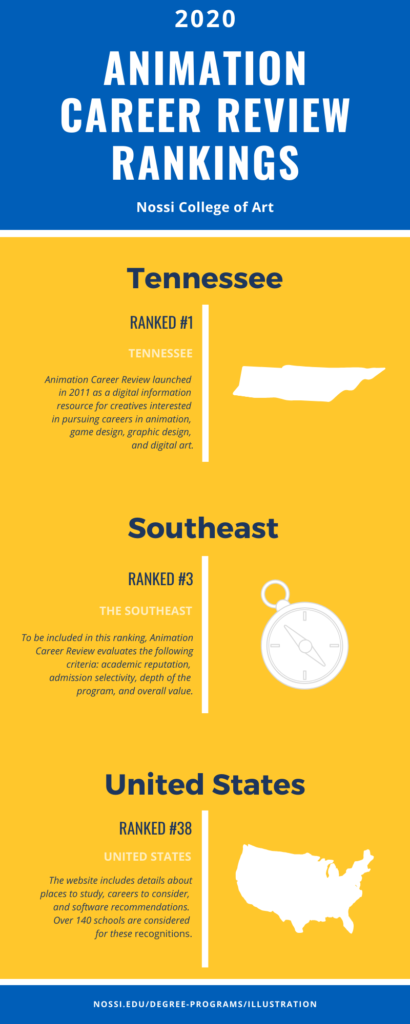 This website launched in 2011 as a digital information resource for creatives interested in pursuing careers in animation, game design, graphic design, and digital art. They research and publish details about places to study across the United States, careers to consider pursuing, software recommendations, and interviews with educators.

To be included in their rankings, Animation Career Review evaluates specific criteria including academic reputation, admission selectivity, depth of the program, and overall value. Over 140 schools are considered for these recognitions and rankings.
"Our illustration program is vibrant, dynamic and progressive," said Mark Fleming. "Our regimented program combines foundational skills in the traditional mediums along with digital and 3D courses."

Mark Fleming, Commercial Illustration Program Coordinator
Our advisory board is made up of professional book authors, art directors, freelancers, agency owners, and college educators who meet twice a year to talk about curriculum and changes that need to be considered.

"Nossi's differential is the instruction of Graphic Design and print production courses in our Illustration degree," said Cyrus Vatandoost, Nossi's executive vice president. "Upon graduation, students are prepared for a wide array of job scenarios in the real world because they are prepared to develop a variety of work including illustrations, designs, and motion graphics."
Want to learn more about Mark Fleming and his experience? View Mark's graphic design work here. View his fine art work here.