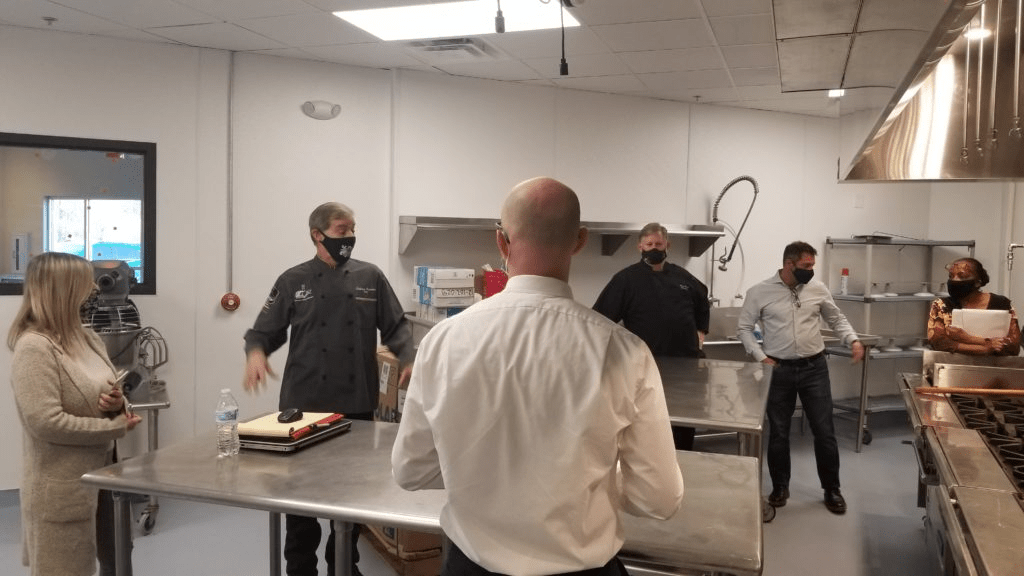 Dedicated Board of Industry Leaders to Advise Program's In-Depth Curriculum
Nossi College of Art announced the advisory board for its newly launched culinary arts degree program. The Culinary Arts Advisory Board is currently made up of five Nashville-based industry leaders with backgrounds in hospitality, restaurant operations, and culinary arts who will advise the program's curriculum.
In November 2020, Nossi announced the launch of its two-year culinary arts associate degree led by award-winning Chef Anthony Mandriota. Classes will begin in the fall of 2021 and our curriculum will focus on the essential kitchen and managerial skills necessary to be successful in the industry. In addition to cooking and baking, students will learn about leadership, business skills, and niche industries from our professional chef instructors. The culinary arts advisory board will provide strategic guidance on the curriculum and ensure courses align with needs and trends in the industry.
The culinary program advisory board members include: Cory Coleman (Director of Operations, Luckey Hospitality), Andrea Duncan (Restaurant manager, Ole Red Nashville), Tabor Luckey (Hospitality Group Founder, Luckey Hospitality), Bonnie Mason (Talent Acquisition, Ryman Hospitality Partners) and Garrett Pittler (Executive Chef, Ryman Hospitality).
"We're excited to have the expertise of these accomplished industry veterans to help ensure our curriculum gives students a comprehensive culinary experience unmatched by other programs in the Southeast," said Cyrus Vatandoost, Executive Vice President at Nossi College of Art.
Advisory Boards Mentor Every Program at Nossi
Nossi's advisory boards expand on the school's vision of providing top talent to the creative industries while deepening subject matter expertise and tying coursework to current skill needs in the marketplace.
"By deepening our relationships with active industry professionals, we hope to more readily connect program graduates with local employers and career opportunities upon graduation."

Cyrus Vatandoost, Executive Vice President, Nossi College of Art
Nossi is currently only selecting 32 students to start our Fall 2021 class. Apply now to learn if you qualify for scholarship opportunities and to save your space in September. Want to see what Culinary classes are like? Consider attending our first Culinary Arts workshop on March 26!