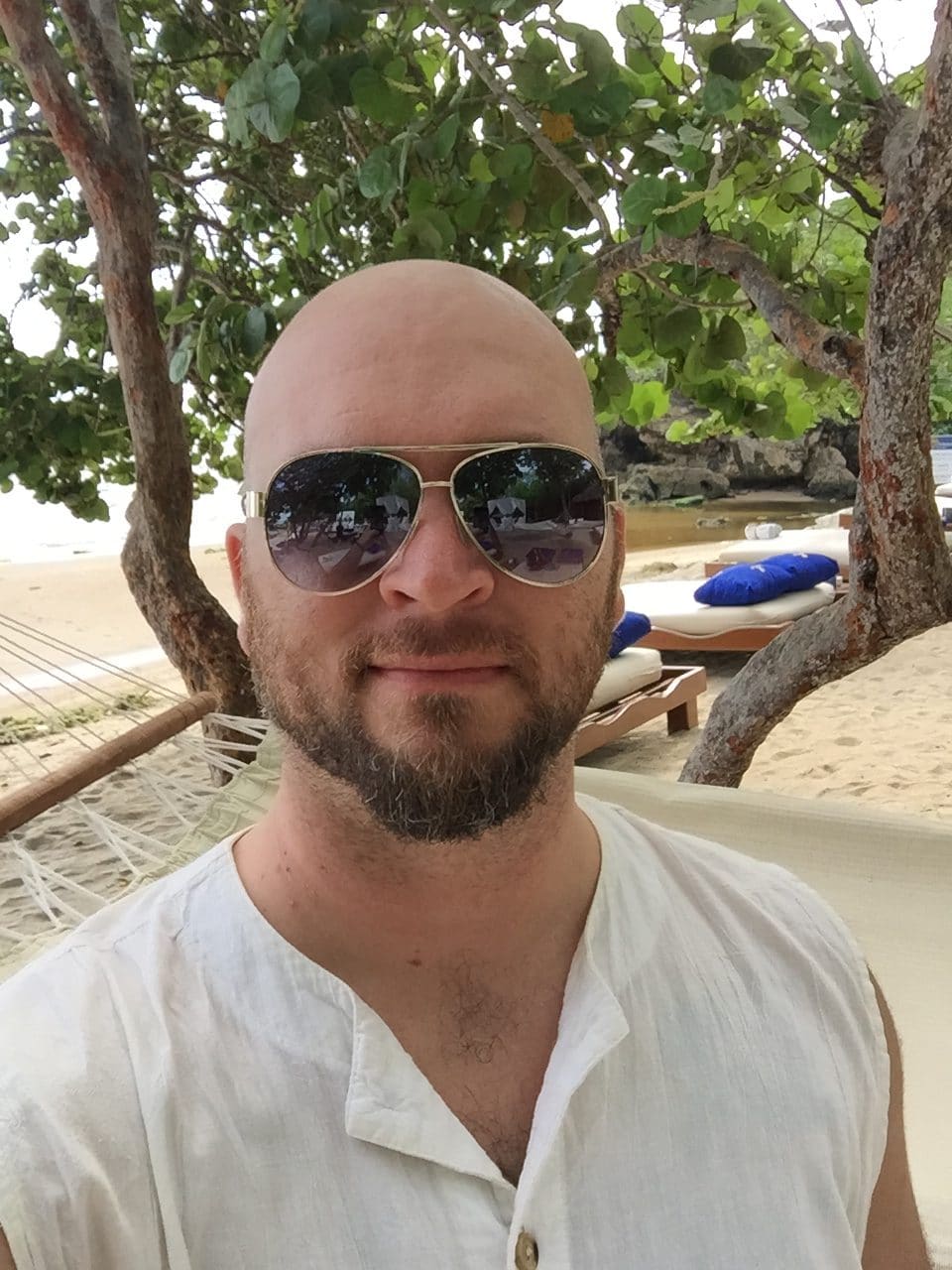 Richard Norris, creator of Little Hawk Design and Apparel Company, is a Nossi College of Art graduate of Interactive Graphic Design. He is currently building his clientele so he can turn his freelance business into his full-time career.
Learn about his journey to become a designer and discover a cool project he is working on for the Solar Eclipse on August 21. Maybe you can get one before he sells out!
Why did you decide on a career in the interactive and graphic design industries?
I have always been an artist; I just never thought there was any sort of future or career in it for some reason. Art was always something I did as a hobby.
It was not until my daughter began researching colleges and decided on becoming a designer herself before I realized, with extra training, I could make use of my artistic skills. I already pursued a degree in Computer Technology, so it only seemed natural to combine what I love to do with what I already do for a living, work on computers all day.
What does it mean to be an interactive designer, how is it different from being a graphic designer?
Graphic design is art that has a strategic purpose, for example getting new customers or promoting brand awareness.
Interactive design is art that also has a strategic purpose, however, its purpose is to prompt interaction with the consumer. Graphic design is a one-way street. You look at it and you are influenced by its purpose when done right. Interactive design is a two-lane road. When looking at it, you are influenced by it and you then can interact with it, producing a relationship with the 'art.'
What does a typical day in the life of Richard Norris look like?
I am currently a freelance designer who also has a full-time job. Most of my freelance work takes place after getting home from my day job. Being a freelance designer means my work changes drastically from day to day or week to week.
One day I may be creating custom screen-prints from my studio or cutting vinyl graphics for clients. The next day I could be redesigning a logo or building and coding a website for small businesses or churches. Believe it or not, I have done all of this and more in the last six months, and it is why I love being a freelance designer. I am not stuck creating one kind of art in just web design or just screen-printing.
What projects are you currently working on?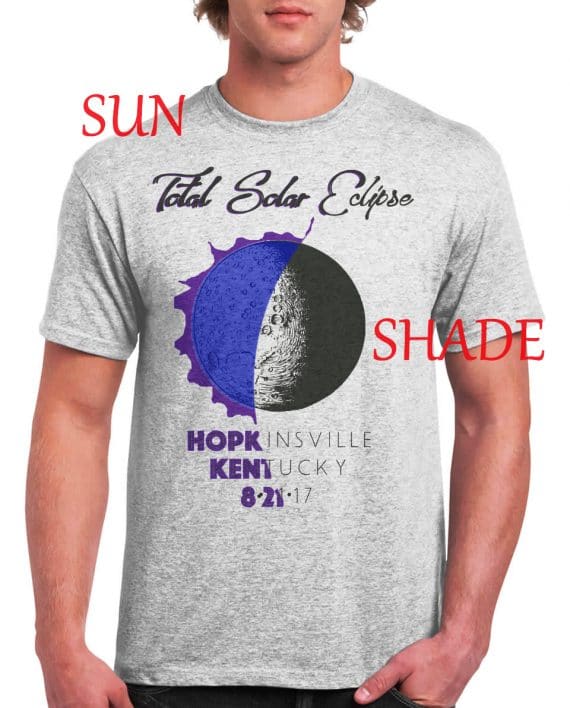 I am absolutely stoked about the upcoming eclipse at the end of August. I have created a special shirt for the event with UV reactive ink! In the dark, only the moon is visible but when the sunlight hits the shirt a corona appears around the moon and the lettering changes a bit.
I have decided to take my freelance operation to the next level by purchasing a booth at the Eclipse Festival in Hopkinsville, Ky. They are expecting over 150,000 people to come into the area for the eclipse. I designed four shirts total for the event, invested in my booth design, purchased inventory and started a niche market for my eclipse designs.
My hope is the shirt with the UV design will give me the edge I need over other competitors who will be selling eclipse souvenir shirts as well. Purchase yours today!
Where do you hope to see yourself, career-wise, in five years?
My goal is to slowly expand my own company. I always think of working for someone else as me fulfilling someone else's dream. I want to develop and expand my brand, T-shirts, Logos and Interactive design work. I want to be able to offer all of these services.
Five years from now I want to see Little Hawk Design and Apparel larger than it is now. I would love to have enough work to hire one or two employees who share my drive and passion. As long as I still love what I do, it won't matter.
How does that saying go, "It's not the destination but the journey?" I think that best describes where I hope to be, loving the journey…
Follow Richard Little Hawk Norris on Facebook, LinkedIn and Behance.