When Nossi College of Art heard the Nashville Wildlife Conservation Center needed a complete campaign rebrand, we challenged some of our top-producing students to take on the job and help this nonprofit with their creative needs.
The Nashville Wildlife Conservation is dedicated to bringing environmental education into lower-income areas. These areas tend to lack the resources to get out and enjoy our beautiful parks and reap the benefit of nature. NWCC helps provide high-quality science education, wildlife encounters and outdoor adventures to introduce students to their backyard neighbors.
(Desktop users – click on below images to see full-scale versions)
Senior-level students in our graphic program were selected to work on this six-month project, including Tyler Cowan, Lisa Hinson, and Kris Hale under the supervision of Nossi College's Graphic Design Coordinator.

"Nothing compares to the experience students gain from working on real-world projects. When projects entail working within a simulated ad agency, the growth in students' conceptual thinking, project management, and presentation skills is exponential. It was amazing to watch them take such a huge leap to becoming professional creative problem-solvers."

Michael Kristof, Graphic Design Coordinator, Nossi College of Art
This team submitted new ideas for NWCC's logo, website, brochures, ad campaigns, and social media posts. Collaborating with Nossi photographers, Gabriella Karademos, and Hayley Colburn, designers captured the perfect visual aesthetic to show off the animal world this local nonprofit is trying to protect in Nashville.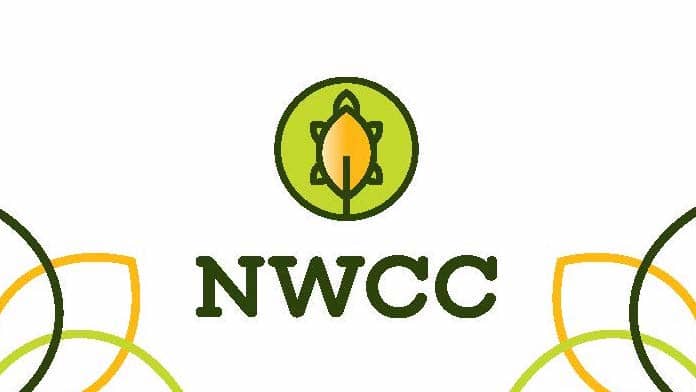 During this hands-on experience, our students got to meet:
🦉 Harriet the Barred Owl
🐢 Henry the Box Turtle
🦇 Shadow the Night Owl (aka bats)
🐀 Osa the Opossum
🐍 Snakey the Snack
Students got to learn more about these amazing animals – designing their unique characteristics into fun graphics and posters. Shout out to our photographers for capturing some of these amazing poses!
Check out the Nashville Wildlife Conservation Center's Website,
Designed by Nossi students

(Student credit found on this page below the NWCC team!)
*Exploratory Communications (XCOM) is a creative group comprised of students personally recommended by their department Coordinators based on their high-level of creative talent, maturity and exceptional work ethic. XCOM operates as a simulated ad agency within the college creating pro-bono work for local non-profits.
*Students have the opportunity to learn the intricacies and nuances of developing creative strategies, explore traditional and non-traditional marketing methods, and work in a product-driven team environment under an experienced Creative Director.