"This project was good because where bookwork gives you the knowledge, the project gave us a practical application. It gave us hands-on practice of important skills with deadlines that mattered. Instead of leaving with short-term knowledge, we are leaving with long-term experience."

Catherine Saunders, First Semester Illustration student
Nossi Introduces Student-Centered Learning
As a first-semester creative, students are eager to see where their artistic abilities can take their career. These students are excited (and maybe a little nervous) because no matter how much they are ready to get started, they may not have an idea on where to begin? Sound familiar?
Enter Dr. Erin Garcia, an inspirational Nossi College of Art professor who will literally show students (in their first semester!) how impactful artists are to businesses around them.
[Also – and this is the most important part – in the end, we need your participation! Your vote will decide the creative winners. After reading about this project, please vote for your favorite designs, photos, and videos. We will unveil the winners in the spring 2021 semester. Click to vote now.]
Challenge: Partner with an up and coming business, so students can use their creative skills to develop graphic design ideas, photography needs, and video assets with the goal to help it grow.

SOLUTION: Partner with a start-up business based out of North Carolina. MakingMandy, run by Mandy Dennis agreed to lend materials and her business to provide opportunities for creative support. In exchange, Mandy agreed to work with a large number of students, speak to the class (physically and online), be open-minded to ideas, provide weekly feedback on progress, and potentially use student-created work. Being based in North Carolina provided an added setback – students must learn how to communicate and create remotely.

Dr. Garcia used concepts from Nossi All Access, a project-based internship program at Nossi College, and required students to develop a brand, create marketing assets, and pitch overall concepts as their final exam.
JUMP TO:
PROJECT OVERVIEW – Branding, Photography, and Video | WHAT IS MakingMandy | STUDENT Feedback | WHAT IS Success Strategies?
---
Introducing Erin Garcia, Success Strategies Instructor
Over the past 10 years in education, Dr. Erin Garcia's roles have grown from an experiential learning teacher in high school to working in areas of retention, curriculum design, and professional development. However, in teaching Success Strategies at a private art school in Nashville, Dr. Garcia experienced both personal growth and challenges.
"I found there was a pivotal need for students to learn in an 'on the job' fashion, as most art students identify as kinesthetic learners, learning best in a hands-on environment," said Dr. Garcia. "I am an adjunct professor who just completed my dissertation providing me with a new lens through which to view my students."
This new lens? A need to apply learning by combining interest with experiential learning opportunities. With each new semester, Dr. Garcia can reflect, grow, and slowly move away from a traditional lecture, teacher, and textbook dynamic. When students take control of their own learning (and peer learning) it allows them to gain content knowledge, confidence, problem-solving, and critical thinking skills, along with added personal growth.
Why Success Strategies? And what about COVID?
With infinite knowledge available at one's fingertips, it has become crucial to provide creative students with opportunities to promote real world application of what they are learning in the classroom. Giving students an option to learn in an experience-based setting effectively teaches critical thinking and problem-solving skills, which are imperative for their growth. With a diverse group who learn in different ways, providing a problem-based learning environment ensures everyone learns the same concept in their own unique way.
Millennial and Gen Z students entering college are in one of the biggest transitionary periods of their lives and require opportunities to learn developmental skills in a more natural way. COVID-19 added layers of new obstacles from anxiety about the pandemic to project execution when working with an out-of-state client.
Dr. Garcia was expecting and prepared for these problems. She ended up showing students in five classes how strong they can be when presented with problems and work together to find real-world solutions. Success Strategies began the semester in the classroom, but due to the uncertainty around COVID, Dr. Garcia tasked herself with choosing a client who would also be available online, teaching students how to successfully work in an online setting. It also gave students who were sick an opportunity to work within their groups from home at any time.
The contemporary version of these courses was developed by Dr. John Gardner, a mentor of Dr. Garcia's and the founder of the National Resource Center for The First-Year Experience and Students in Transition at the University of South Carolina, as well as the John N. Gardner Institute for Excellence in Undergraduate Education. Dr. John Gardner believes, "You have to focus on what is certain. What is known versus what is not known, because the what is known is the reality of what students have to work with."
Mentored by Professionals
Originally created in 1882, Success Strategies is an introductory class found on a majority of college campuses. It helps students find and improve confidence, motivation, study skills, time management skills, and institutional resources. These courses serve as a support group for students who are experiencing this new phase of their lives together, as one. As first-year courses are traditional at all colleges, Nossi is always finding ways to improve student's learning and their campus experience.
Students in a STEM field should not be the only students in first-year courses learning through the project-based learning model. Any group of students at a college or university can create opportunities in the First-Year Seminar to enhance learning in ways that are adaptive to the students they are serving. It is important to give students the ability to manage their own learning through a variety of contexts, while at the same time being guided by their instructor throughout the entire process.
Next semester, this course will be taught through the reflection of the students and the instructor. I always want to change and grow and through that lens, as students can see change as a positive. They may be in a new and scary transition in their lives, but this project gives them the opportunity to build friendships, learn about themselves, see their own potential careers, grow into adulthood, and develop their self-authorship. As Dr. John Gardner stated, "The most important thing in college is what you do."
First-semester students are enrolled in Success Strategies. This introductory class highlights campus resources while taking a deep dive into the skills necessary to be a successful college student. But this semester was different, Dr. Garcia wanted to give students more control, empower them through student-centered and experiential learning opportunities.
Traditionally, Success Strategies is taught via lectures, whitepapers, textbooks, and small projects to enhance student learning. Dr. Garcia, through the support of her mentor Dr. John Gardner, instead designed a semester-long project, which required students to collaborate, using existing and enhanced communication skills, while answering challenging questions with a real-world client.
What is MakingMandy?


MakingMandy, run by Amanda Dennis, makes "Spotters" (custom flags) to help families find their strollers (and other objects) in large crowds. By attaching attention-grabbing flags to strollers, they can be easily spotted in crowds. Patrons can buy or customize their spotter designs.
"I'm going from making custom flags to working with more brick-and-mortar businesses, such as educational institutions and other institutions," said Mandy when talking about her business growth.

Getting started, students worked with Mandy to determine what would be useful for her thriving business. Initially developed by a mom for her family, Mandy began to realize an infinite number of possibilities for her product through student ideas and imagination.
Branding, Photography, Videography

The challenge empowered students to manage their learning through experimentation, reflection, observation, communication, and even self-assessment. Students collaborated in groups, found individual strengths and assigned work.
Each of the five classes was sub-divided into three groups: Video Group, Graphic Design Group, and Photography Group. Students were not separated by program – meaning students provided feedback outside their field of study
Groups were responsible for managing their project, individual roles, and deadlines
Student leaders asked questions and each group developed goals and solutions to answer client needs
The client provided honest feedback throughout every step of the project
Competing for top recognition students now need your vote to determine the winning creations.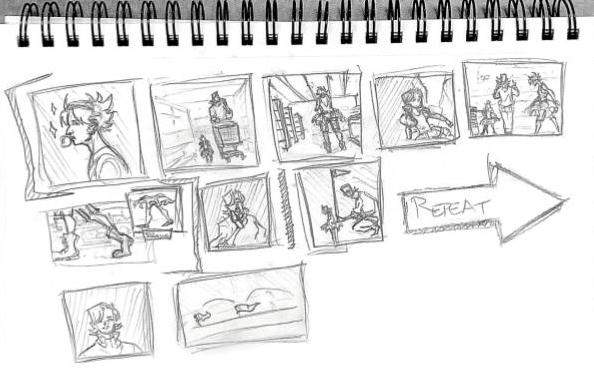 Dr. Erin Garcia's approach gave student artists an opportunity to grow as individuals with other students in the exact same situation. Every person overcame problems and setbacks through the use of a communication strategies, assigned responsibilities, time management skills, and proposal submissions. Skills each student had, but had not yet realize the best ways to use them.
Student Reflection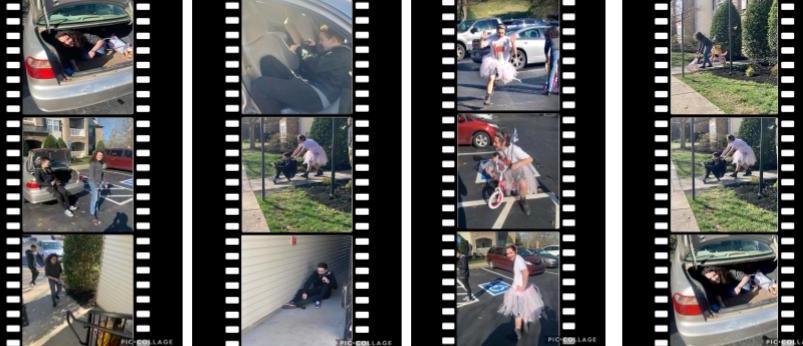 Students reflect about their experiences within this group project in a variety of contexts, from receiving constructive criticism, group and individual meetings, learning new skills, and overcoming obstacles.
Dr. Garcia gives students an opportunity to see these obstacles as only momentary, instead of the end of the world, thus increasing their self-confidence to thrive in difficult environments. Learning through experience forces students to get to know different parts of themselves, as they are pushed into situations they have never encountered before.
"I gained friendships and the ability to move past mistakes during this project."

Andrea Kerbs, Commercial Illustration student, commented on her ability to overcome obstacles
"It gave me more hands-on experience, which led to a better understanding. It also pushed me out of my comfort zone and helped me grow as a person."

Emily Allison, Graphic Design student
"Going straight into a project instead of normal bookwork was a completely different ballpark for me. I truly enjoyed the project and I was able to be as creative as I wanted to be!"

Dallas Hickman, Commercial Illustration student
"Having an actual client to give feedback and critique really helped a lot in the design process, and I can honestly say that I've taken more from this class than any other class so far."

Monica Wingard, Commercial Illustration student. Not only did Monica gain a new perspective on working with a client, but she was able to lead her group throughout the entire project.
This project help reinforced the idea that all students need to work in groups, solve problems of interest, be in charge of their own learning, and fight to overcome a variety of obstacles. We also hope it encourages students to sign up for Nossi All Access to continue their self-education.
Read Dr. Erin Garcia's Project Overview, Teaching First-Year Seminar to Artist through Project-Based and Self-Directed Learning (Higher Education Pedagogical PDF Article)