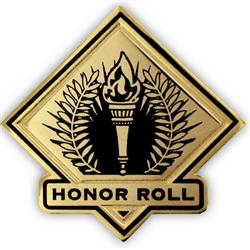 Nossi College of Art is pleased to announce students who have earned a position on the honor roll for the Summer 2012 semester.  The education students receive from Nossi is based on a structured curriculum in photography, graphic design, illustration and ​Video and Film.  Our honor students have demonstrated their commitment to excellence by maintaining a grade point average no less than 3.67 during their summer semester.
Students who have earned a 4.0 grade point average are Presidential Award winners. Students who have earned a 3.67 to a 3.99 are Honor Award Winners.
Presidential Award (4.0 GPA for Summer 2012)
Melissa Driver, Patrick Garrett, Caitlin Harris, Erick Hernandez, Victoria Lee, Olivia Mamou, Jessica Phillips, Jennifer Teeter, Ian Maravalli, Michael Nordstrom, Shannon Myers, Matthew Harris, Meagan McCoy, Sarah Bragg, Renee Cass, Nicholas Whitson, Elisha Bennett, Christina Peace, Cassandra White, Michael Farr, Eli Draughn, Seth Fentress, Tracy Ratliff, Jack O'Callaghan, Matthew Freise, Joshua McIntosh, Sheila Miller and Nick Baxley.
Honor Award (3.67 – 3.99 for Summer 2012)
Monica Eslick, Michelle Fisher, Theresa Flaspeter, Courtney Baum, Marc Colver, Amanda Scoggin, Katie Mead, Katherine Clarke, Russell Ewings Jr., Hillary Lowder, Jonathan Foster, Amanda Mix, Amanda Trowell, Jessica Williams, Regina Landis, Jacolyn Wingo, Maria Ayala, Jennifer Markotay, Cynthia Haggard, Cheryl Dobbs, Nick Huddleston, Melina Brayboy, Heidi Ward-Barks, Wyneka Thomas, Sean Chestnut, Jeremy Suter, Patrick McKee, Teresa Krzeminski, Christopher Dennis, Danny Bradford and Heather Johns.
Nossi College of Art was founded in 1973. Recently, Nossi College designed, constructed and expanded into a new campus built exclusively for artists learning their craft. Photography students can work in two new studio spaces, the largest being 2,500 square feet. Graphic design students learn in computer labs equipped with large screen Apple computers with the latest software. They also have a place for their own workspace. Illustration students enjoy a new anatomy studio and workshops to help define their craft. Video students also have two studio spaces equipped with a green screen cyc wall and production booth along with individual editing bays to work on projects.
The new campus allows Nossi College to grow exponentially over the next several years, allowing more students to earn a commercial artistic degree. Currently, 22% of our students maintain honor roll excellence. With new facilities and dedicated faculty members, Nossi plans to continue its excellence in education.
"I am very proud to see so many of our students excel in their commitment to education," says Cyrus Vatandoost, Executive Vice President at Nossi College of Art. "Nossi College is dedicated to developing students into talented artists."