As 2020 wraps, Nossi college students who want to connect with Nashville's music and entertainment industries struggled to find experiences as concerts and events moved to an online format.
Now making a slight offline comeback, shows are being re-introduced in limited capacity settings with added safety measures to get eager fans (socially-distant) swaying to their favorite songs again. In addition to music lovers everywhere, Nossi's unwavering concert photographers jumped at the opportunity to capture shows at Third and Lindsley and Marathon Music Works.
Zach Anderson – Concert Photographer
Zach is a student in our Bachelor's program for Commercial Photography, he interns with our photo studio team, and he is in his sophomore year.

When Nashville began easing restrictions in September, Zach had his eyes on a series of shows at Third and Lindsley: Bluebird on Third. This songwriter series was exactly what Zach wanted – a chance to connect with industry professionals, increase his network, and gain valuable on-location experience.

"Shooting concert photography is a different energy versus shooting in studio," said Zach. "You get to see the artist in a natural environment while capturing their raw emotions on stage."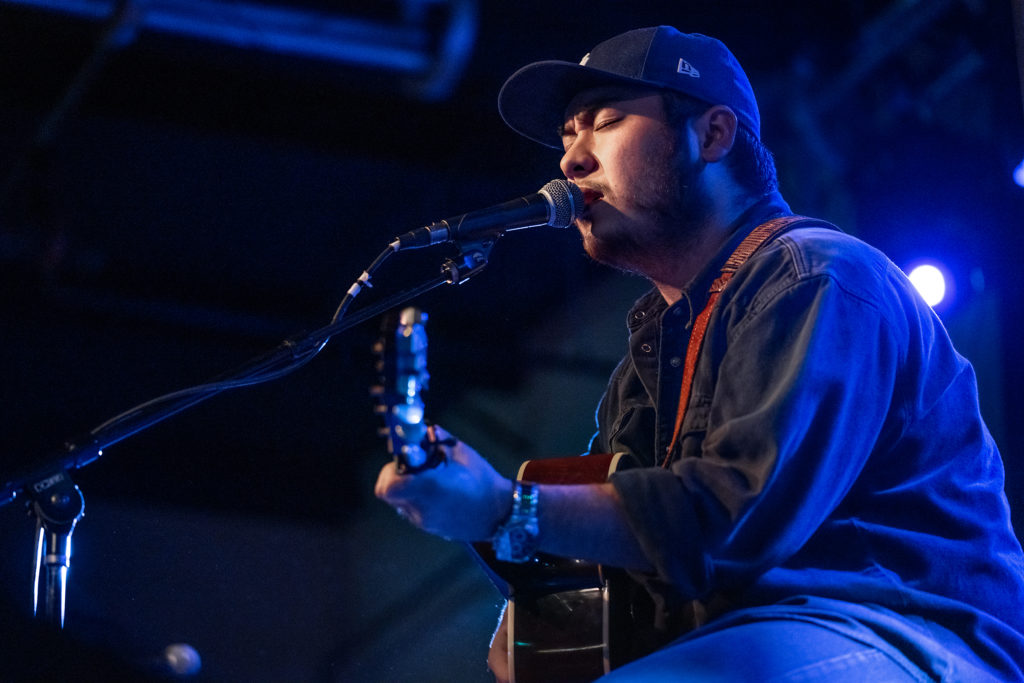 Capturing these shows helped Zach learned crucial skills when it comes to his photo career:
1. How to obtain a press pass for a show
2. How to connect with press contacts at the venue
3. Sharing good content to make more connections
4. Working as a mentor
Becoming a mentor started in October 2020. After gaining experience on location, Zach decided to help a fellow concert photographer by bringing him on location as well. Together, Zach Anderson and Zachary Whitmore captured the Sold Out Oct 29 Bluebird on Third.
See more images or work with Zach Anderson by following and connecting with him on Instagram.
Zachary Whitmore on location
Zachary's number one goal is to get into more shows saying, "I enjoy live music to begin with, but I also enjoy capturing the moment and mood."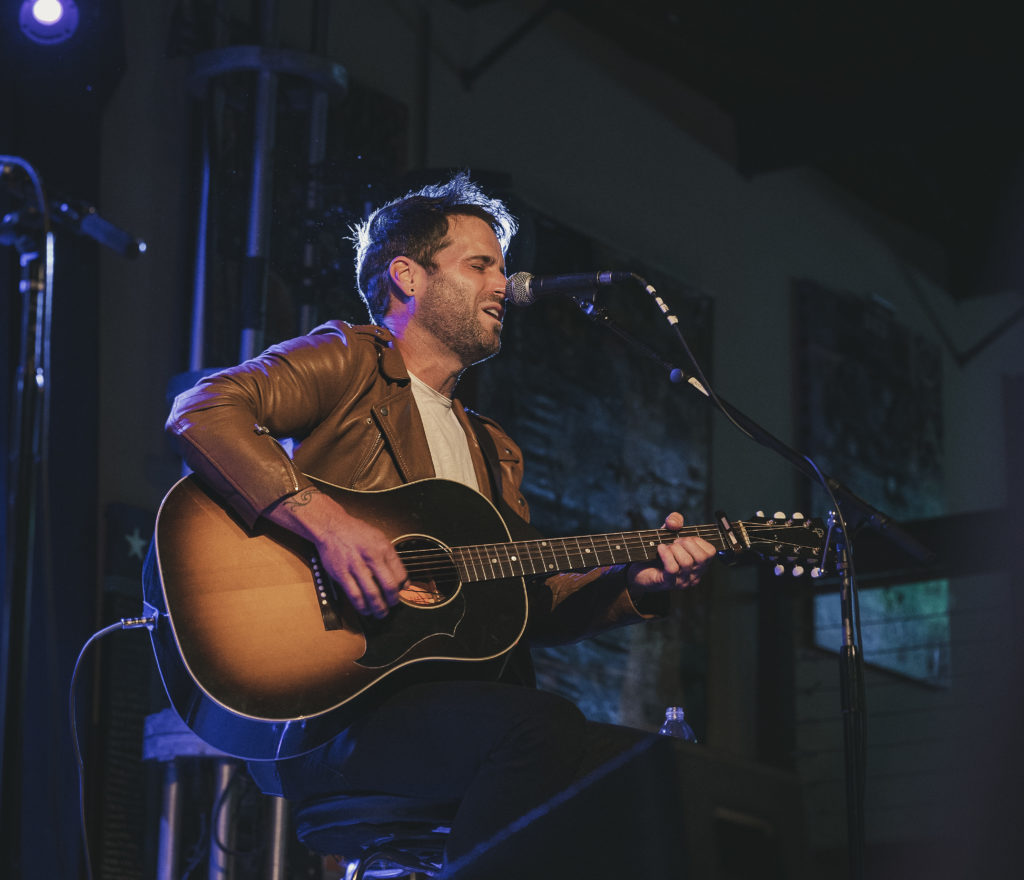 Although 2020 made it more difficult to host or enjoy a show, Zachary wanted to really capitalize on the time left in 2020 capturing any one of the shows recently announced.

Luckily, Zachary connected with fellow concert photographer, Zach Anderson, to gain experience by going on location to Third and Lindsley.

What did the experience teach him? Going on location means you are working in a fast-paced environment where anything can happen – so expect everything.

"The biggest thing I learned this time was my lens choice. I have a 24-70 mm 2.8 which works great, but a 70-200mm 2.8 would definitely be something I'd like to have at my disposal in the future."

He also learned that you have to work to get the perfect shot. Sometimes being able to position yourself the way you'd like isn't physically possible because of an object, person, or obstructed view. It can be frustrating but you have to learn to problem-solve right then and there.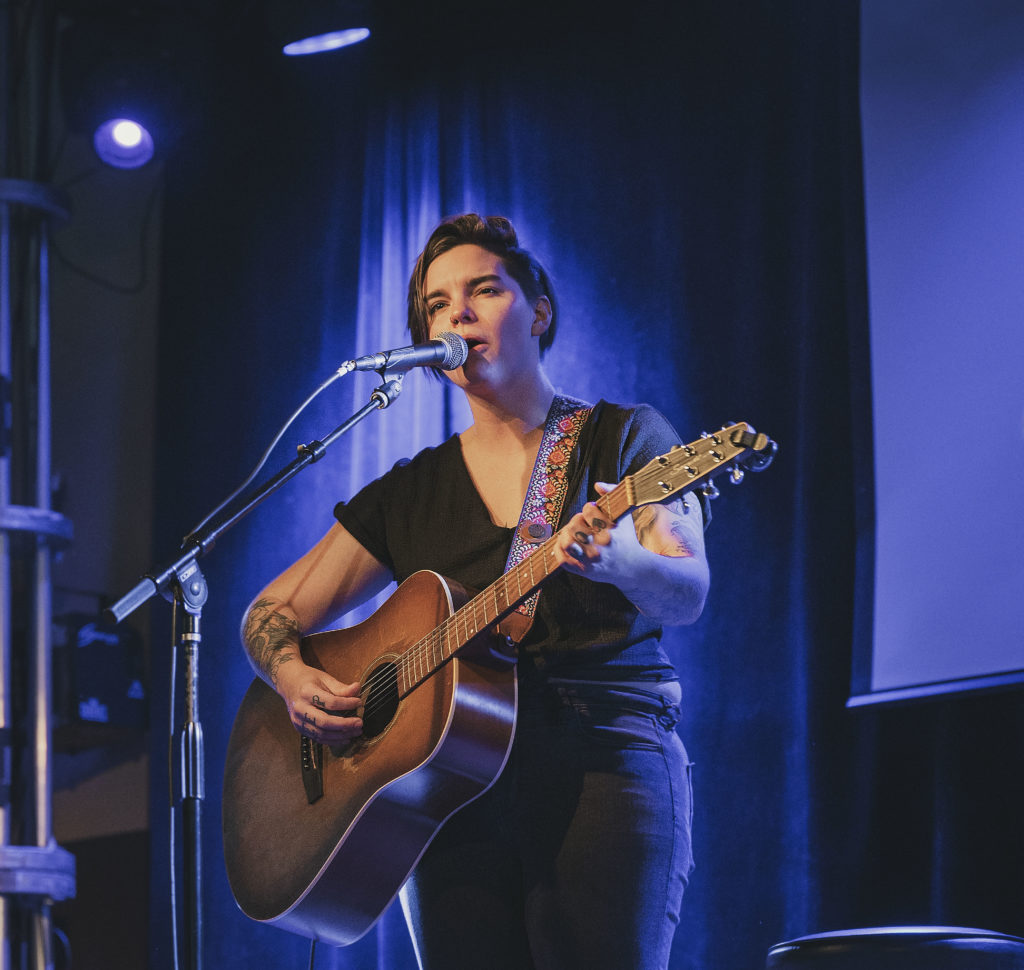 "When I take a photo of a performer, it's to capture their personality and effect on the audience. I want the viewer to wish they were there, making it seem as if it would have been a blast to see that person live without hearing a single song."

Zachary Whitmore
To see more of Zachary's work or to book him for a show, follow him on Instagram.
Lela Hunt shoots for Marathon Music Works
Lela Hunt started her second year in Nossi's Photography program this fall and was eager to earn more real-world experience through Nossi All Access. A quick conversation with her instructor about an interest in concert photography connected her with Libby Funke Luff, Nossi's Student Outreach director. Libby's connections with Marathon Music Works allowed Lela to capture November's Writer's Showcase.

Not even 12 hours after requesting to capture the show, Lela received approval from MMW.

Lela replied, "I'm super excited to finally be able to shoot a show again!"

(We know the feeling, Lela!)

It was a big writer's round featuring artists Ashland Craft, Sean Stemaly, Lainey Wilson, & Seaforth taking place at Marathon that utilized socially distant seating and required a mask. No one cared about the added rules because everyone was out enjoying a concert.

As a house photographer, Lela's images were shared on Marathon's Instagram, Facebook, and Twitter pages the following day. View Lela's night out here (Instagram).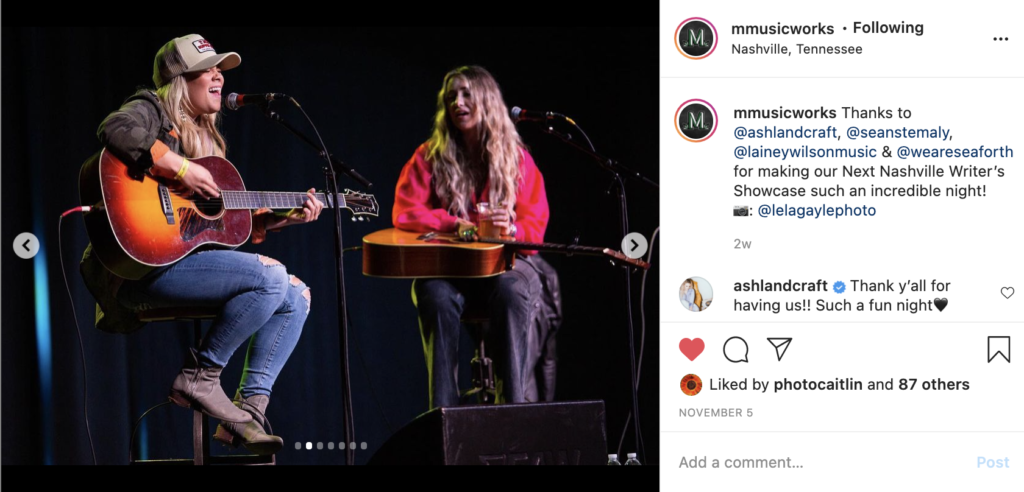 Check out Lela's Instagram page to connect or work together! She works both on location and in studio.
---