Nossi College of Art's 2018 Commencement Ceremonies will take place at Goodpasture Christian School in Madison, Tennessee, on Saturday, June 2 at 1 PM. The festivities start earlier in the day for soon-to-be graduates as we get portraits out of the way before the ceremony. We are excited to invite alumni photographer, Jennifer Pinckney of JP Productions back to take ceremony portraits and photos.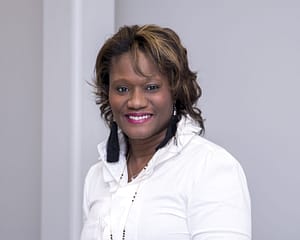 Dr. Byron Edwards, Vice President for Academic Affairs at Nossi, has invited Dr. Regina Henry, a local, higher-education professional and academic powerhouse, to be this year's commencement speaker.
Dr. Henry's unique connection with Nossi College involves her commitment to helping shape Nossi College's first master's program in Instructional Design and Technologies -launching Spring 2019. Dr. Henry graduated with a doctoral degree in Leadership and Professional Practice and has two additional master's degrees. She brings strategic insight to Nossi College's Masters Advisory Board.
Dr. Henry was recognized for her Support of Student Academic Excellence and received an Engaged Professional Award.  Both awards speak to her passion for making a difference in student success in higher education. 
"Dr. Henry is an accomplished individual who, because of her own creative experiences, will give excellent advice to our graduates," said Dr. Edwards.