COncerned about your options?
Transferring Credits Doesn't Have to be Stressful - Come Talk with Us!
HERE TO STAY
Nossi College is a nationally-accredited, professional collegiate institution transforming the artistic landscape of Nashville and the Southeast since 1973. Never bought out, shut down, or liquidated, everything we do comes from the needs of Nashville's creative community.
Celebrating over 45 Years In Nashville
We've Got The Degree For You
All of our degree programs are designed to give students the knowledge to go out after graduation and land a career in their field. The curriculum blends classic and modern techniques while teaching through practical training outside the classroom. After graduation, our students can take on the world with an art, business, and marketing mindset.
Learn skills in photoshop, lightroom, studio lighting, fashion, product and Food photography, Photojournalism, Location Lighting, and Video Basics
Learn skills in screenwriting, shooting, editing, lighting, producing & directing, and post-production including motion graphics and coding
Learn skills in Adobe illustrator and photoshop, plus 3D modeling, Sequential Art, Character Design, motion graphics, and book Publishing
Learn skills in Color Theory, typography, coding, package design, Mobile App Design, 3D, and Social Media Development
LEARN ESSENTIAL KITCHEN MANAGEMENT, LEADERSHIP, BUDGETING, PURCHASING, AND BUSINESS ASPECTS NECESSARY TO FIND SUCCESS
Nashville Needs Creatives
• #15 Best Places for Business and Careers, Forbes Magazine
• #14 for Job Growth, Forbes Magazine
• Top 15 City for starting your business in 2020
• Nashville is #7 City for gaining Young Professionals, Avalanche
• While it is #3 City for Young Professionals, SmartAsset
• View more Nashville Stats on the Nashville Chamber Website here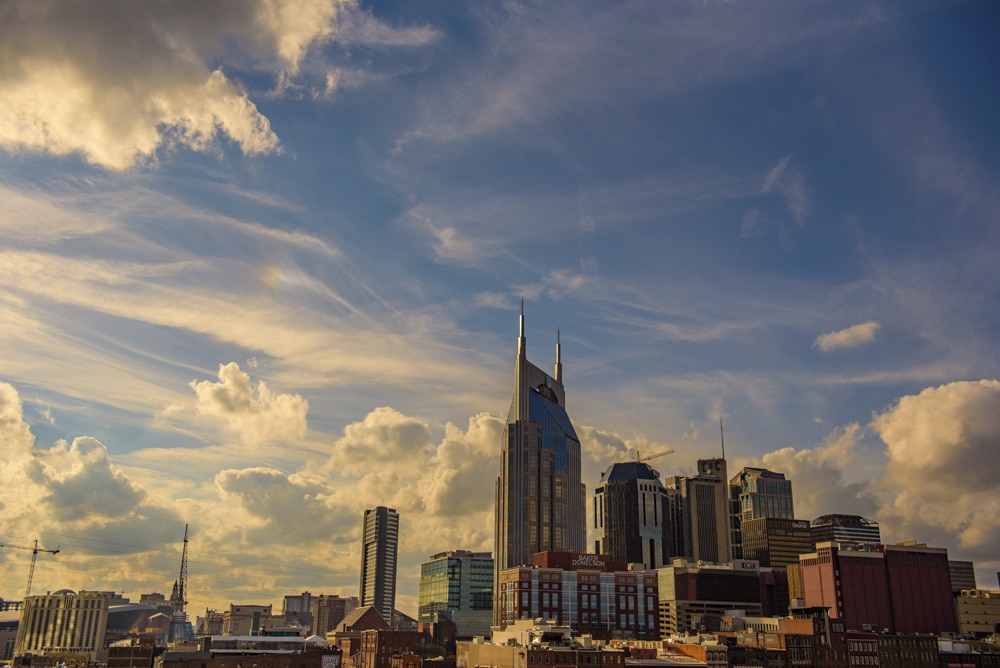 CONTINUE YOUR DEGREE PATH
YOU'VE ALREADY MADE IT THIS FAR
 I Have College Credits from Memphis College of art, Will They Transfer?
Find out if your credits are compatible by sending Nossi an unofficial transcript from your classes at Memphis College of Art. Our registrar will check to see which credits can transfer to a degree program at Nossi College. You'll need a C average or higher for credits to transfer. Once you decide to move forward with enrollment, we will need an official transcript to apply your credits to our curriculum.
Schedule a tour or ask a question below to get the ball rolling!
Financial Aid Available
Nossi is one of the most affordable art colleges in the region. How do we help you keep college costs in check?
Fixed-tuition policy means tuition never goes up for active students continuously enrolled in their degree program
Special scholarships for transfer students
Live out of State but still attend Memphis College? Nossi does not have out-of-state tuition fees
Interest-free options for students who pay on time
Together program – audit courses for free to stay up-to-date on the latest industry developments
Lifetime access to Career Services and professional development for all Nossi graduates
No Friday or Weekend Classes
Nossi offers morning (8-12), afternoon (1-5) and evening (6-10) lab-style classes on Monday through Thursday. Fridays are always free days - you can spend time in the computer lab, work with a college mentor, enjoy free campus WIFI or work a few additional hours. It is nice to count on a 3-day weekend, every weekend! Nossi also enrolls three times per year - in January for our Spring semester, May for our Summer semester and September for our Fall semester.
Career and Professional Development
Our career services department is dedicated to your success, helping you with mock interviews, résumé writing help, professional development and more. We also offer a Together Program, allowing alumni to return anytime and retake courses for no charge. Need a refresher in Adobe Photoshop or do you miss capturing photos in studio? Sign up for a class before the next semester begins. Learn about our Together Program here.
Get networking opportunities with leading Nashville businesses and with organizations like the American Advertising Federation, Ad2 Nashville, Metro Arts, Arts & Business Council, and the Nashville Area Chamber of Commerce. Plus, enjoy a monthly newsletter to keep you in the loop on all things Nossi along with details about professional development.
Learn from Creative Pros
At Nossi, you don't just learn from instructors—you learn from active, creative professionals who know how to make your career successful. You'll also get the chance to network with prominent local groups and businesses, so you're ready to start making money as soon as you graduate.
Nossi College has an advisory board for each of our degree programs. They are made up of dedicated and influential creative professionals in Nashville. They always help ensure our curriculum is current with career needs and it allows us to modify courses to ensure graduate success.
All Access: Your Backstage Pass to a Creative Career
Nossi All Access gives you a chance to explore work opportunities before earning your degree. Work alongside Nashville's creative businesses and nonprofits, and build a portfolio filled with brag-worthy work. It's exactly what you need to graduate fully-equipped for a creative career: Experienced, connected and ready to use your skills in a job you love. Learn more about All Access.
> View All Access Student Work
Student Housing
Nossi is excited to introduce housing through Music City Housing Services. Discover your housing options and start connecting with fellow Nossi students.
> Discover Nossi's Housing options and additional information.
Portfolio Requirements
The degree programs at Nossi College of Art have different requirements for acceptance. Students must submit work to be eligible and accepted to attend Nossi College of Art. Visit our post on the artistic portfolio and body of work requirements needed for each program.
Nossi admissions team is here to help with any questions you have!
We understand you have specific questions about your college career. We have been talking with Memphis College of Art students and we wanted to provide this information so you know the best way to get started and move forward.
We are here to talk with you about your options. Please do not hesitate to reach out anytime.
Our Campus
Nossi's campus is an artists' gem located just north of downtown Nashville, Tenn. We've built the perfect creative oasis for students and teachers to collaborate and learn.
Our History
Nossi College of Art began as a fine art school in 1973 and transformed from two students learning art in a kitchen to a nationally-accredited, professional collegiate institution.
PROFESSIONAL ARTISTS. PROFESSIONAL INSTRUCTORS.
One of the unique aspects of Nossi College? We stack our faculty with instructors who are also professional artists around Middle Tennessee. Aside from teaching our students, all of our instructors have careers as active, working creative professionals for local businesses. Some of them have even created their own businesses. The ability to keep up with industry trends and networking in the classroom are major advantages for Nossi students.
Ready to Schedule Your Tour?
The perfect way to get started is to schedule a tour with our admissions team. You will get a one-on-one tour to talk about your specific needs. You will get a chance to see our creative spaces, meet some teachers and students, and connect with an admissions team dedicated to helping you every step of the way.
---
Ready to Apply to Nossi College
?
Now enrolling for Spring 2024
Sign up to get information about Nossi College of Art and Design sent directly to your inbox.
Classes Now Open API Test