Student Housing
Housing with Nossi College of Art is now available!

Nossi College of Art is a partner with Collegiate Housing Services (CHS) to remove the stress of finding convenient, affordable housing for students in college.
The office of Student Activities works with CHS to introduce students to an active residential life. This housing opportunity encourages educational, creative and personal development and growth by giving students an outlet to a community outside Nossi's campus. With our student housing, you will meet fellow students, enjoy residential activities and quickly immerse yourself into college life.
Shared Housing | Independent Housing | Locations | Application Process
Independent Housing
Independent Housing
If you are married, are a single parent, have a pet you can't live without or you prefer living by yourself, Nossi College offers Independent Housing Options for you.
Communities for Independent Housing have been prescreened with negotiated rental rates. This program allows you to rent your own space and you will be responsible for furnishings and utilities.
Other perks include:

Flexible, individual leases
Assistance in leasing directly from apartment communities or renting a home
Student Life – Meet fellow students attending free events: go-carts, bowling, BBQs and more
Amenities such as pools, clubhouses, outdoor recreation areas and laundry facilities
Bristol Park
Residing conveniently close to I-65, Bristol Park gives residents quick access to many Nashville neighborhoods, although you may never want to leave! With ample amenities including two pools, fitness facility, running trails and self serve car wash, you will love calling Bristol home.
Ventana At the Lake
Newly-renovated on the shores of Old Hickory Lake, residents will certainly find peace when living at Ventana at the Lake. Nestled into the hills of Hendersonville with access to the water, you will share great views and amenities in this relaxed community.
Cedars At Elm Hill
Residents with an active lifestyle will love living at this community. From access to multiple pools, a pet park and a sports court to enjoying free WiFi at home, Cedars at Elm Hill gives residents plenty of options to choose from while spending time at home.
Creekstone Apartments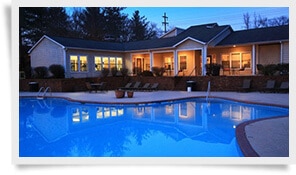 This community comes with spacious options for housing along with perks of a private balcony and great amenities. Whether you want access to a country setting or would rather hang out in the city, Creekstone is conveniently located to lots of Middle Tennessee activities.
Mission Priest Lake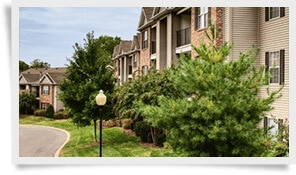 Looking for a community with lots of perks? Consider living at Mission Priest as they boast over a dozen amenities to choose from. Enjoy the swimming pools, volleyball and tennis courts or get out to fish and walk the trails, this community will encourage residents to enjoy the outdoors.
Application Process:
Shared Housing: Each student is responsible for paying a $50.00 application fee. Applications may be submitted on the CHS Website or emailed to Amanda, Nossi's Housing Coordinator. The application fee is a one-time payment and is non-refundable unless the College denies enrollment. Acceptance is subject to basic credit and criminal background checks.
Independent Housing: CHS will assist you in selecting properties meeting your qualifications. Students are responsible for any application fees with communities they choose. Application fees are typically non-refundable. Apartments are subject to availability and are leased on a first come, first serve basis. Monthly pricing is based on renting an entire apartment without roommates. Leases are generally 12 months. Furniture and utilities are your responsibility, along with any application fees and deposits. Independent Housing students rent directly from the apartment community and therefore must meet their standards for income, credit and background screening.
Complete the CHS Independent Housing Application online and our Director of Housing will assist you in finding a new home. All properties are pre-screened for best value, quality and comfort.
Future Pay Option:
Get Ahead with Future Pay!
One perk of Nossi housing is the Future Pay Option! Create an Online Housing Account, allowing family members, spouses or even friends to transfer funds and help students pay for future housing expenses.
Want to know the cost of housing through Nossi? Click here for more information.
New to Nōssi College of Art?