Written by : Sara Lamb

Welcome back to Week 6 of our 45 Days of Giving! See Days 26 – 30 below! 
In the fall of 2018, Nossi College of Art is celebrating our 45th anniversary, and we decided to do 45 acts of creative kindness for local classrooms, non-profits, church groups. Nashville and the surrounding communities have been supportive of Nossi College and the impact we wanted to make on this area, so in return, we wanted to feature 45 acts of thankfulness.
If you haven't already, check out our previous blog for Week 5 to get all the action!
We are so excited to share the fun we had shopping, donating, creating and celebrating within the wonderful community that has supported us during our 45-year creative journey.
Day 26: The Art Express
Nossi Student, Tifini Gabriele,  is partnering with Jessi, the owner of The Art Express to finalize an art curriculum that teaches students through the use of music, games and hands-on projects and also has created graphic design promotional materials. Their work together is essential to Jessi's mission to reach more students around Middle Tennessee.
'Art is so Fun' is designed to engage children ages 3-6 years old. Unique lesson plans take art elements from famous painters and paintings and implement games, geography, music and math to create an environment where young children not only enjoy learning about art, they remember the lessons from week to week. Each artist is discussed for four weeks
Want to connect with The Art Express to learn more about her curriculums or scheduling a visit to your classroom or school? Click here.
DAY 27: Napier Elementary
We are proud sponsors of Napier Elementary, a Pre-K through 4th-grade STEM school encouraging students to discover what makes them unique.
Photos below by Blake Russell
Cheers to Nossi Student, Blake Russell for capturing the moment of this Art Club, one of several extracurricular activities at the school, receiving supplies.
Napier Elementary strives to work together to create a mutually respectful environment, provide challenging, student-centered lessons, and engage with community partners.
Please follow these links to make an impact through donations or volunteer hours. To support their partner organization, the Pencil Foundation or to support the school directly, visit their website here.
Day 28: East Nashville Hope Exchange
East Nashville Hope Exchange is a nonprofit strengthening literacy for at-risk youth in East Nashville in kindergarten to fourth grade. From summer enrichment programs and traditional school year curriculum to Saturday family workshops, this nonprofit helps to ensure dozens of families receive educational help and support all year long.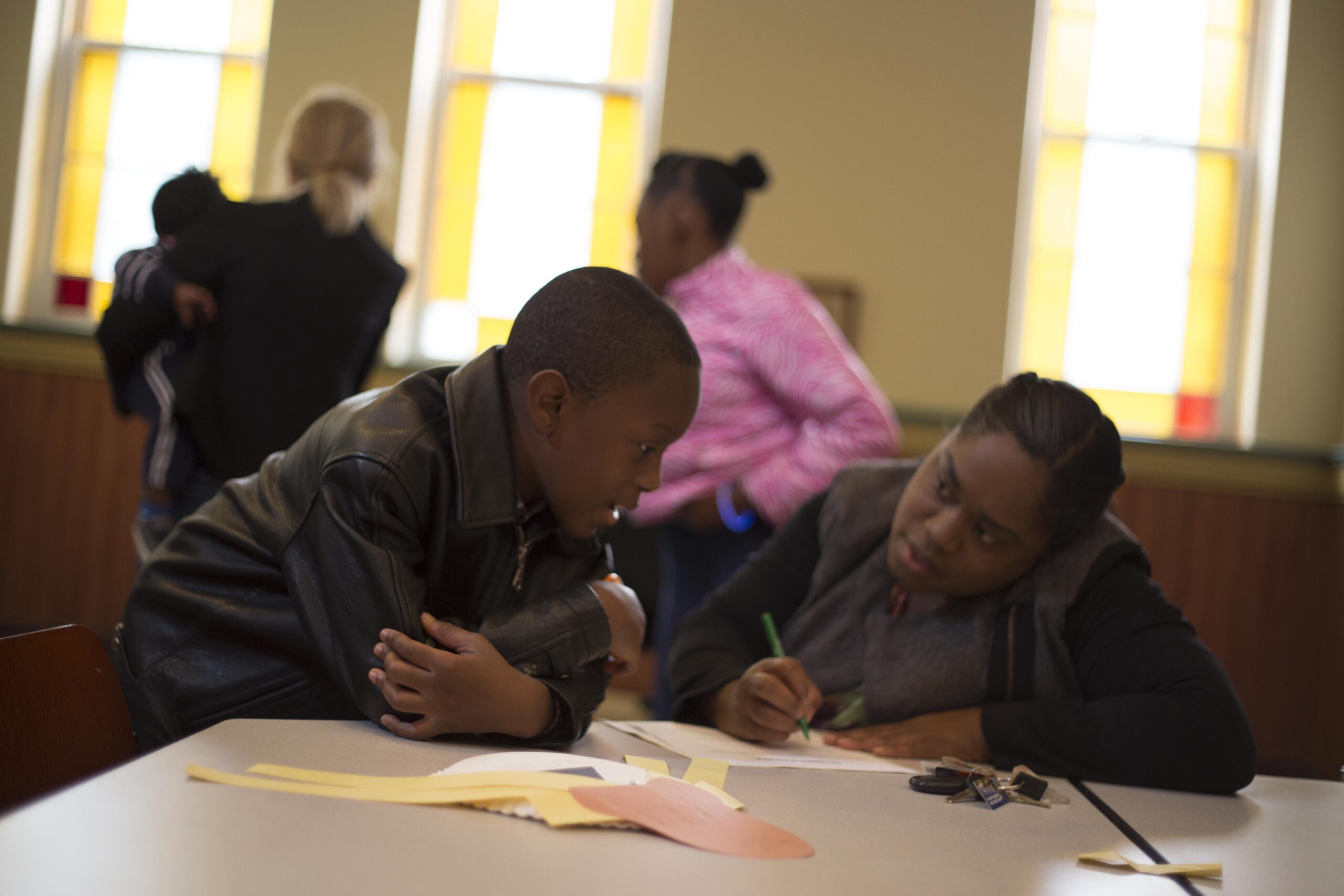 We were lucky enough to visit East Nashville Hope Exchange one weekend to see what it's like during one of their family workshops. Daniela is helping develop photos for the nonprofit's website and printed brochures. Check out some of the photos from St. Ann's Episocopal Church, in the heart of East Nashville diverse community. 
View Daniela Dominguez Photography
Want to learn more and contribute hope, time or your donated dollars to this Nashville nonprofit? Visit this link.
Day 29: Tom Joy Elementary
Tom Joy Elementary is a staple East Nashville elementary school, whose legacy has been part of the community for 70 years. With a diverse population of students, Tom Joy's focus is on students' personal growth and achievement. They encourage family and community interaction in the classroom. We were proud to donate supplies to this institution, and happy to coordinate with a group of Martha O'Bryan teachers including several from Tom Joy.
Photo by Nossi student, Darion Barnhart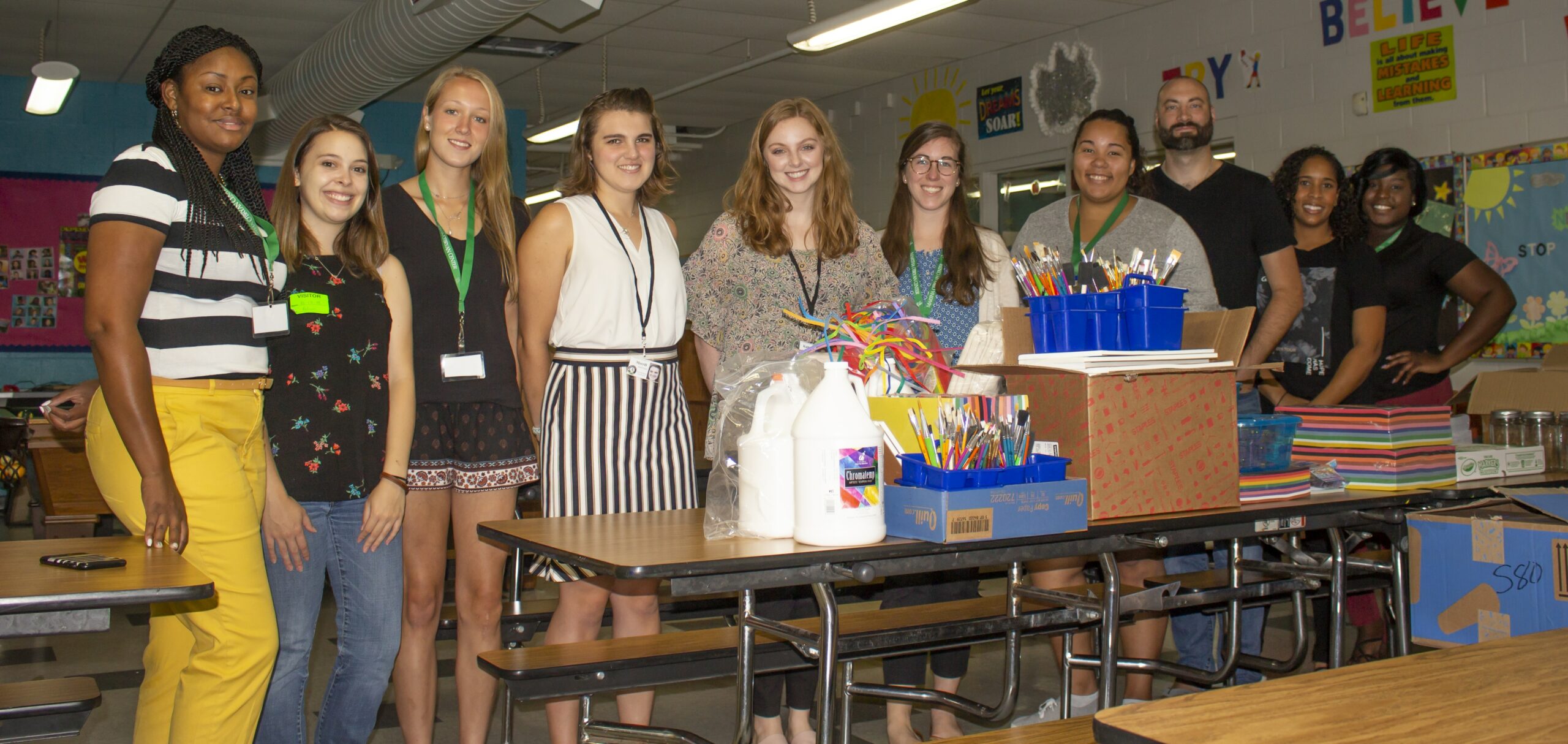 To spread a little more joy to this Nashville elementary school, visit this link to show your support. 
Day 30: National MS Society's Bike to Jack and Back
The National MS Society hosts a fundraising bike ride from Franklin to Lynchburg to raise money for individuals struggling with MS. That's almost 60 miles ONE WAY! We didn't have the strength to get on the bike, but we definitely wanted to capture those who did! Nossi Students Chyanne Funnel and Angela Thomas saw the early morning sun to photograph the 24th anniversary of this enduring bike ride!
Below photos by Chyanne Funnel and Angela Thomas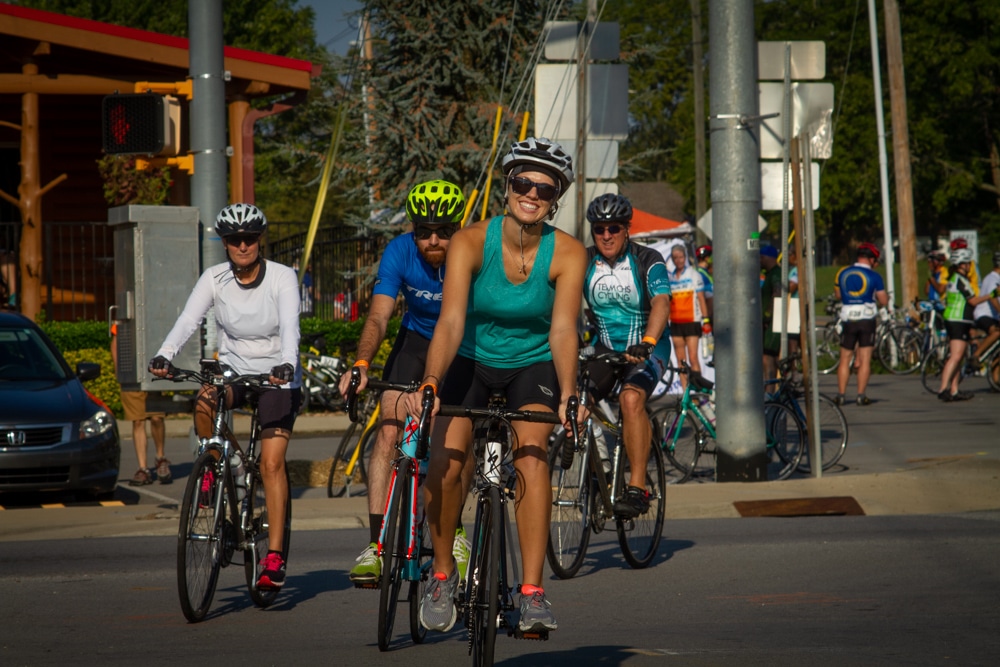 The money raised for Bike MS funds services and research aimed at helping people affected by MS live their best lives and strives to find a cure to end MS forever.
Want to support the fight to end MS? Click here for information about the National MS Society and their Bike to Jack and Back event.