Written by : Sara Lamb

Welcome back to Week 5 of our 45 Days of Giving! See Days 21 – 25 below! 
In the fall of 2018, Nossi College of Art is celebrating our 45th anniversary, and we decided to do 45 acts of creative kindness for local classrooms, non-profits, church groups. Nashville and the surrounding communities have been supportive of Nossi College and the impact we wanted to make on this area, so in return, we wanted to feature 45 acts of thankfulness.
If you haven't already, check out our previous blog for Week 4 to get all the action!
We are so excited to share the fun we had shopping, donating, creating and celebrating within the wonderful community that has supported us during our 45-year creative journey.
Day 21: AtoZ Exchange
Day 21's feature is very close to us because it is an example of the great talent our campus fosters. AtoZ Exchange is a weekly, collaborative, conversational podcast where creative, cultural and political topics are discussed. Video & Film Grads, Zakk Beaty and Amanda York are the creators of AtoZ and record their podcasts right here on Nossi's campus!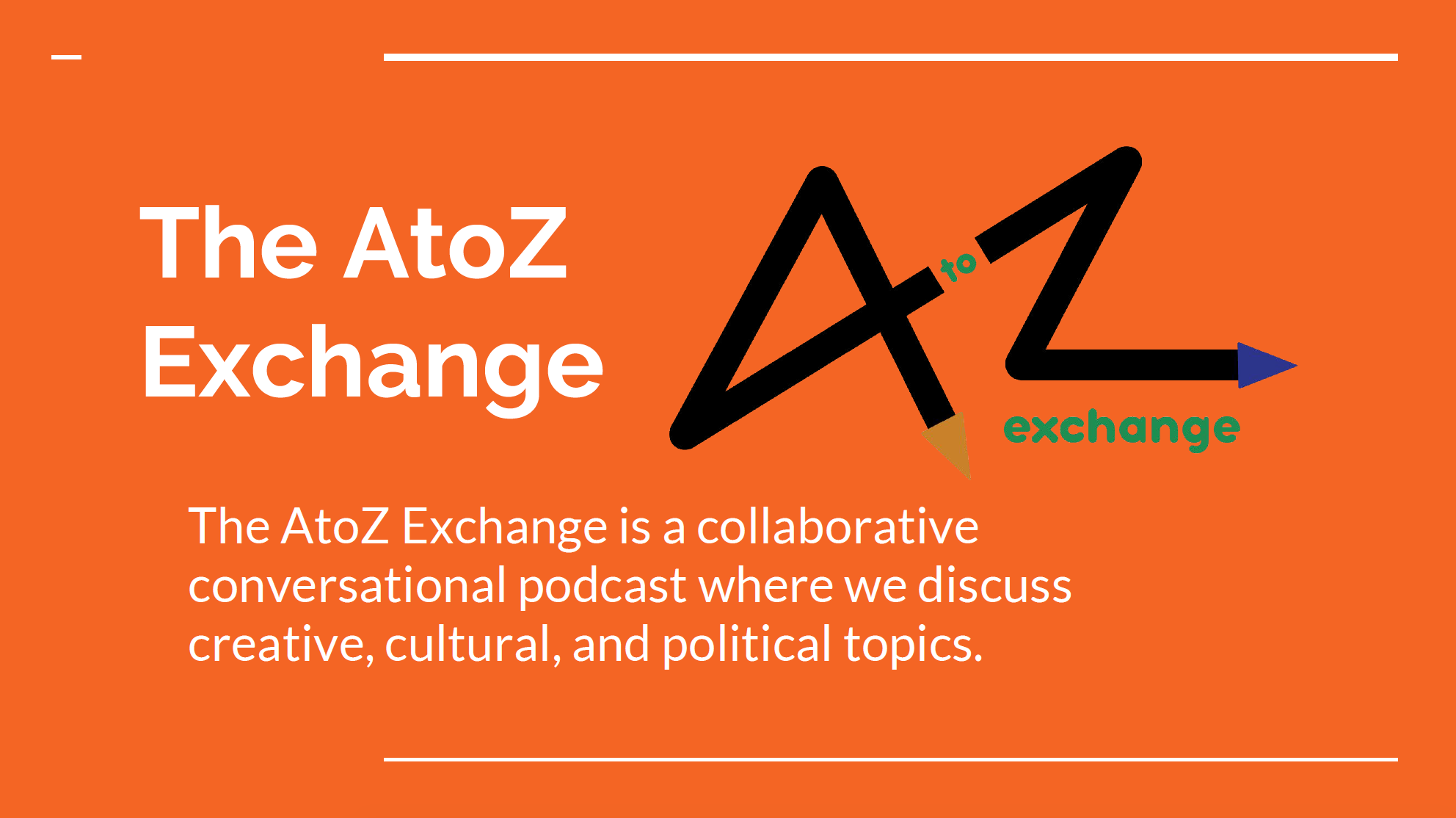 To show our support, we are helping these Nashville filmmakers by sponsoring their startup costs and continuing to provide a workspace to broadcast their interesting, eclectic topics.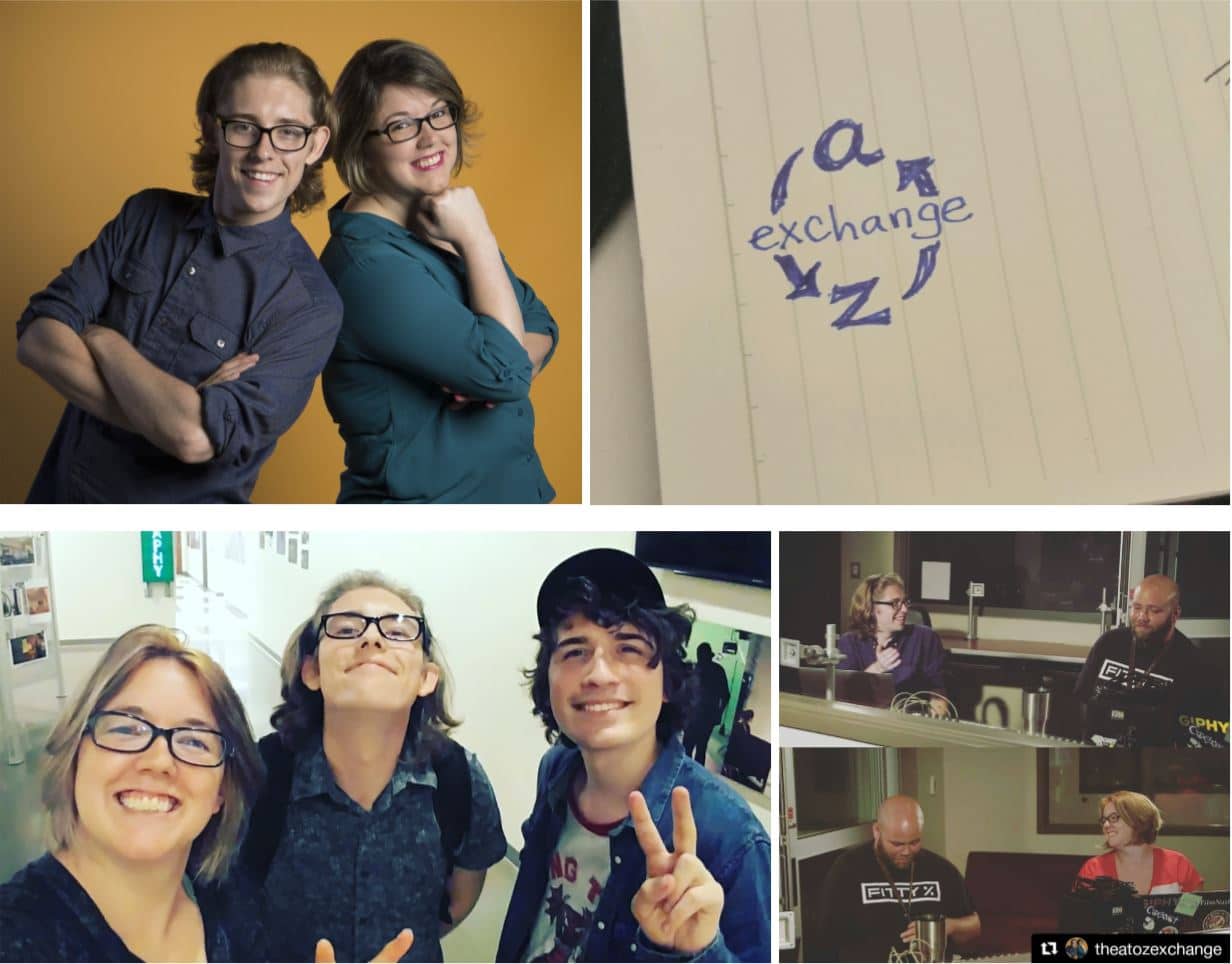 Their podcast goal is inclusive and beautiful.
"Promote listening and learning through discussion. It's not about debating if certain ideas are better or worse, but instead, forming healthier and more nuanced opinions about the world around us through listening."
You've got 18 episodes to catch up on and plenty more to look forward to, follow and listen to AtoZ Exchange on Spotify, Instagram, Patreon, Twitter, and Facebook.
Day 22: Explore! Community School
The mission of Explore! Community School is to foster independence, critical thinking and creativity so students are prepared to become the innovative future leaders of Nashville.  Nossi was happy to fulfill their creative, crafty item needs like Googly eyes, paper plates, scissors, crayons and glue sticks.
Teachers at Explore! during the supply drop-off, photo by Darion Barnhart (below)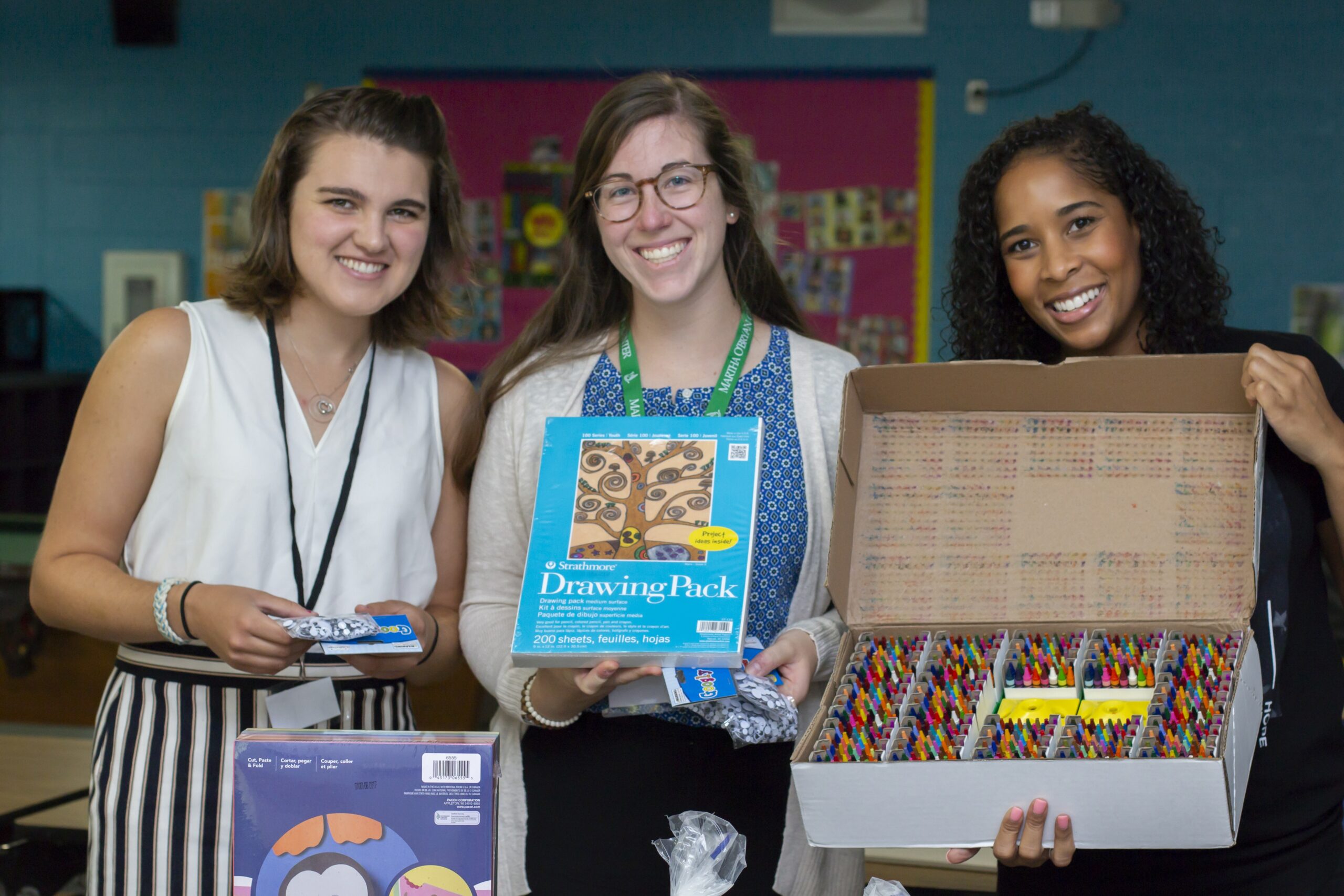 Check out these little creators at work with their new supplies 😀
Click here to learn more about enrollment and ways to support this Nashville gem.
Day 23: Nashville Wildlife Conservation
When we heard the Nashville Wildlife Conservation needed a complete campaign rebrand, we were proud to offer some of our top Graphic Design students (and now graduates!), Tyler Cowan, Lisa Hinson and Kris Hale under the supervision of Nossi's Graphic Design Coordinator, Michael Kristof to submit new ideas for campaign and social media advertising. Collaborating with Nossi photographers, these designers helped capture the animal world this nonprofit is trying to protect!
Featured are samples of our students' work including posters, brochures, business cards, and animal bios – all with the newly designed logo. 
Thank you to everyone that was involved in the complete rebranding of Nashville Wildlife Conservation Center. We are so impressed by the professional attitude our students displayed during the process and especially, the final outcome of this campaign!
The Nashville Wildlife Conservation is dedicated to bringing environmental education into lower income areas. Those areas tend to lack the resources to get out to our beautiful parks and reap the benefit of nature. NWCC helps provide high-quality science education, including STEM and NGSS standards, wildlife encounters and outdoor adventures to introduce students to their backyard neighbors.
To volunteer your time or donate money for this important environmental Nashville cause click here.
Day 24: Isaac Litton Middle School
We believe East Nashville is truly a special place for many reasons – one being Isaac Litton Middle School. This is a next level STEM program middle school that partners with the top scientists, engineers, mathematicians and researchers in Tenn., to utilize the most current technologies.
Although Litton is fully stocked with energy and an amazing STEM program, we believe there's always a need for more art! So, to support Litton's upcoming school year we helped by donating markers, pencils, notebooks, paper and mason jars.
Fun Fact: Isaac Litton Middle School has a community garden and wants you to get involved, click here to learn more about their programs and upcoming activities!!
Day 25: Maplewood High School
We loved visiting and donating supplies to Nashville's Maplewood High School. Their classrooms are vibrant and the hallways are covered in unique artwork created by their students. No need to go on talking about it –  Blake Russell's photos say it all..

Maplewood High School's focus is on social and emotional learning. They are equipped to help their students succeed now and well into the future by offering strong, independent music and visual arts studies, Maplewood HS is also is an enhanced option and STEM school.
Photos above and below by Nossi Student, Blake Russell
To further nurture the impressive things happening at Maplewood High School follow this link. Want to stay better connected to the Pencil Foundation, click here. You can help make a lasting impact through donations or volunteer hours!