Welcome back to Week 3 of our 45 Days of Giving! See Days 11 – 15 below! 
In the fall of 2018, Nossi College of Art is celebrating our 45th anniversary, and we decided to do 45 acts of creative kindness for local classrooms, non-profits, church groups. Nashville and the surrounding communities have been supportive of Nossi College and the impact we wanted to make on this area, so in return, we wanted to feature 45 acts of thankfulness.
If you haven't already, check out our previous blog for Week 2 to get all the action!
We are so excited to share the fun we had shopping, donating, creating and celebrating within the wonderful community that has supported us during our 45-year creative journey.
Day 11: Down Syndrome Association of Middle Tennessee (DSAMT)
In recognition of October being Down Syndrome Awareness Month, we are so happy to highlight the local nonprofit, Down Syndrome Association of Middle Tennessee. 
In July DSAMT hosted iCan Bike Camp that teaches children with Down Syndrome how to ride a bike in a safe and fun way. We decided to invest as a $500 Photography Sponsor to capture this empowering learning environment, so Nossi student Ben Neely spent the day documenting and here are some of our favorite shots.
Want to support Down Syndrome Awareness Month and the DSMAT? Click here to learn more and donate your time, talent or dollars. 
Day 12: Moves and Grooves
Moves and Grooves, or M.A.G., is a non-profit organization within the Metro Nashville area seeking to inspire youth to create for themselves, discover, learn and grow through the arts. Founded by Dr. Emerald Mitchell, a graduate of a performing arts high school, Dr. Mitchell understood the profound impact the arts could have in a young person's life.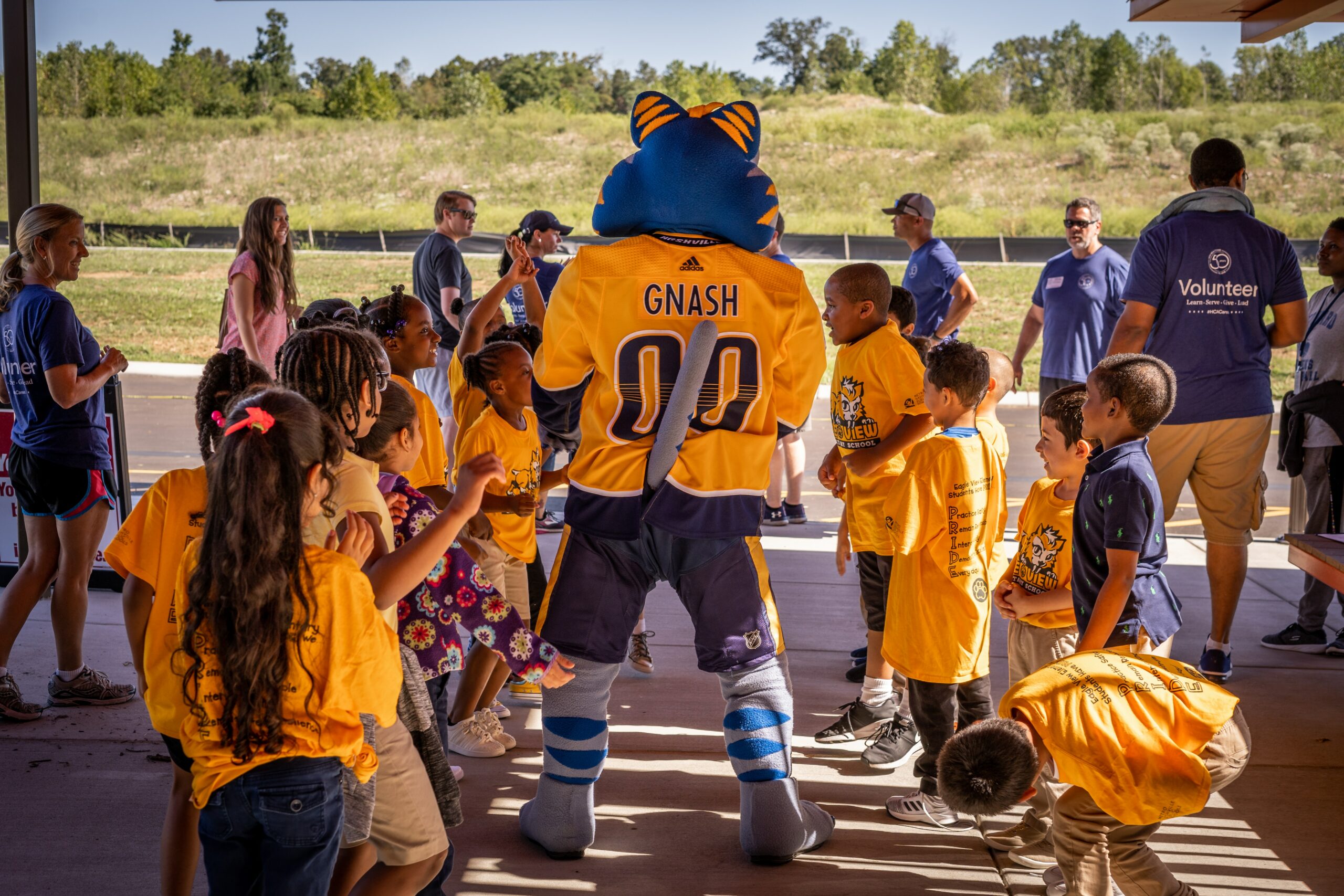 Photo by Nossi Student, Blake Russell
In the spirit of "giving back," Dr. Emerald Mitchell decided to volunteer her dance talents at a local community center near her university. Soon, a community center filled with students who lacked motivation were now concentrating and working hard to learn the intricate rhythmic moves Dr. Mitchell had choreographed. A tattered community center storage room was now a make-shift dance studio where students could come to get help with homework and find freedom through dance.
 To help showcase their activities, Nossi sent a photographer, Blake Russell to capture a day in the life of their students.
This art-infused, project-based learning experience is FREE of charge to all students attending these schools.
Businesses, foundations and individuals may all generously give a SINGLE, tax-deductible donation to Moves & Grooves, Inc, by using the following secure, online transaction button here via PayPal. 
The Moves & Grooves Before & After School Program is offered in collaboration with Metro Nashville Public Schools (MNPS) and Nashville After Zone Alliance (NAZA) with a shared goal of offering high-quality after-school programming for every child.
Day 13: Warner Enhanced Option Elementary School
Warner Enhanced Options Middle School, located in the heart of downtown Nashville loves to keep it exciting for their students and decided to create a Paint & Play station…so we couldn't wait to get involved! We dropped off all sorts of supplies for their station including paints, drop cloths that double as tablecloths, paint aprons for the students, construction paper and glue sticks.
We loved the look on the teachers' faces when they got supplies for the Paint & Play station, big thanks to Nossi student, Darion Barnhart for photographing this awesome moment.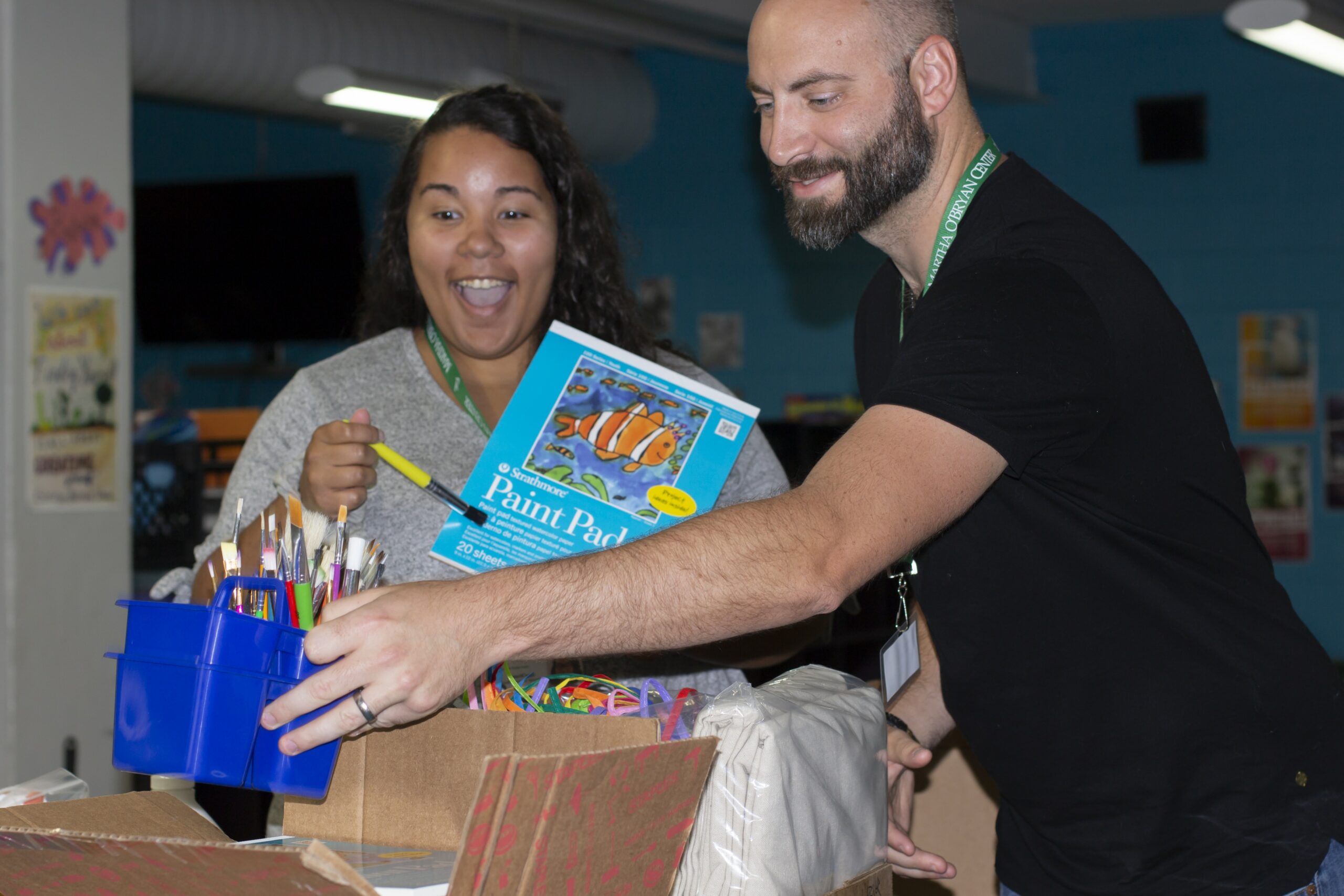 The photo above by Darion Barnhart
Nossi is proud to support Warner's vision in promoting learning in the arts as well as the transfer of learning between the arts and other subjects to build the skills students need to become successful adults.
Love what you're reading about Warner Elementary? For contact information click here to see how you can become more involved or donate supplies.
Day 14: Creswell Middle School of the Arts
Creswell Middle Prep School Of The Arts is one of our favorites in Nashville! The school is supported by The Pencil Foundation, a nonprofit organization linking community resources to Metro Nashville Public Schools.
This year we teamed with folks from The Pencil Foundation to deliver supplies to Creswell. The Pencil Foundation served as a resource to connect us with schools in the Nashville area…and it was a treat having them stop by the college to check out our supplies! 
To learn more about Creswell and to congratulate them for their 10-year anniversary educating students in grades 5 – 8 visit their website!
Interested in supporting The Pencil Foundation directly? Please follow this link to donate to The Pencil Foundation or this link to volunteer.
 Day 15: Cameron College Prep Middle School
LEAD Public Schools is a network of six public charter schools in Nashville, Tennessee that operates both "fresh start" schools and "zoned-enrollment" turnaround schools. From Fifth through 12th grades, their schools serve predominantly minority and low-income populations who are likely to be first-generation college attendees.
To celebrate Lead Cameron, Nossi donated art supplies including construction paper, pencils, markers and thousands of stickers!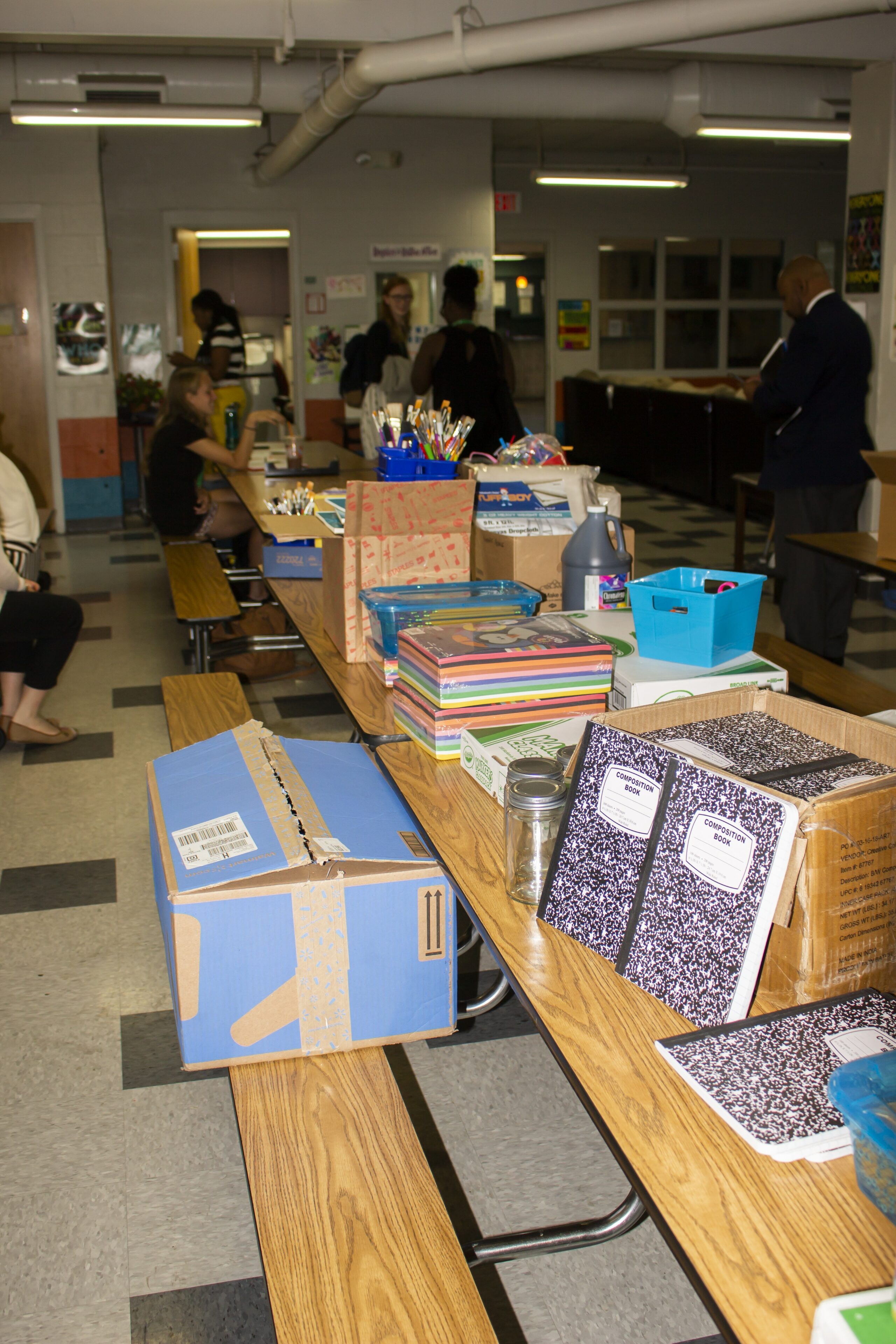 LEAD Cameron was a Reward School for Growth in 2014 and again for Progress in 2017 and is home to one of the Blue Ribbon teachers, Kirsten Lindquist, who was recognized for teaching excellence in Davidson County by Metro Nashville Public Schools in 2018.
To keep up with this amazing school zoned for families in the South Nashville area, visit their website – plus you can donate and help them provide more care for their students here!
Thanks for reading and check back next Thursday for Week 4 of our 45 Days of Giving 🙂