Written by: Sara Lamb

Welcome back to Week 2 of our 45 Days of Giving! See Days 6 – 10 below! 
In the fall of 2018, Nossi College of Art is celebrating our 45th anniversary, and we decided to do 45 acts of creative kindness for local classrooms, non-profits, church groups. Nashville and the surrounding communities have been supportive of Nossi College and the impact we wanted to make on this area, so in return, we wanted to feature 45 acts of thankfulness.
If you haven't already, check out our previous blog for Week 1 to get all the action!
We are so excited to share the fun we had shopping, donating, creating and celebrating within the wonderful community that has supported us during our 45-year creative journey.
Day 6: Hugh Shelton Scholarship
The Hugh Shelton Memorial Scholarship is established in memory of Hugh Shelton, a dedicated Nossi College of Art Illustration Instructor. Hugh Shelton was an adjunct instructor for Nossi College for 15 years while also working as an Art Director for a Christian music magazine, PowerSource Music Nashville.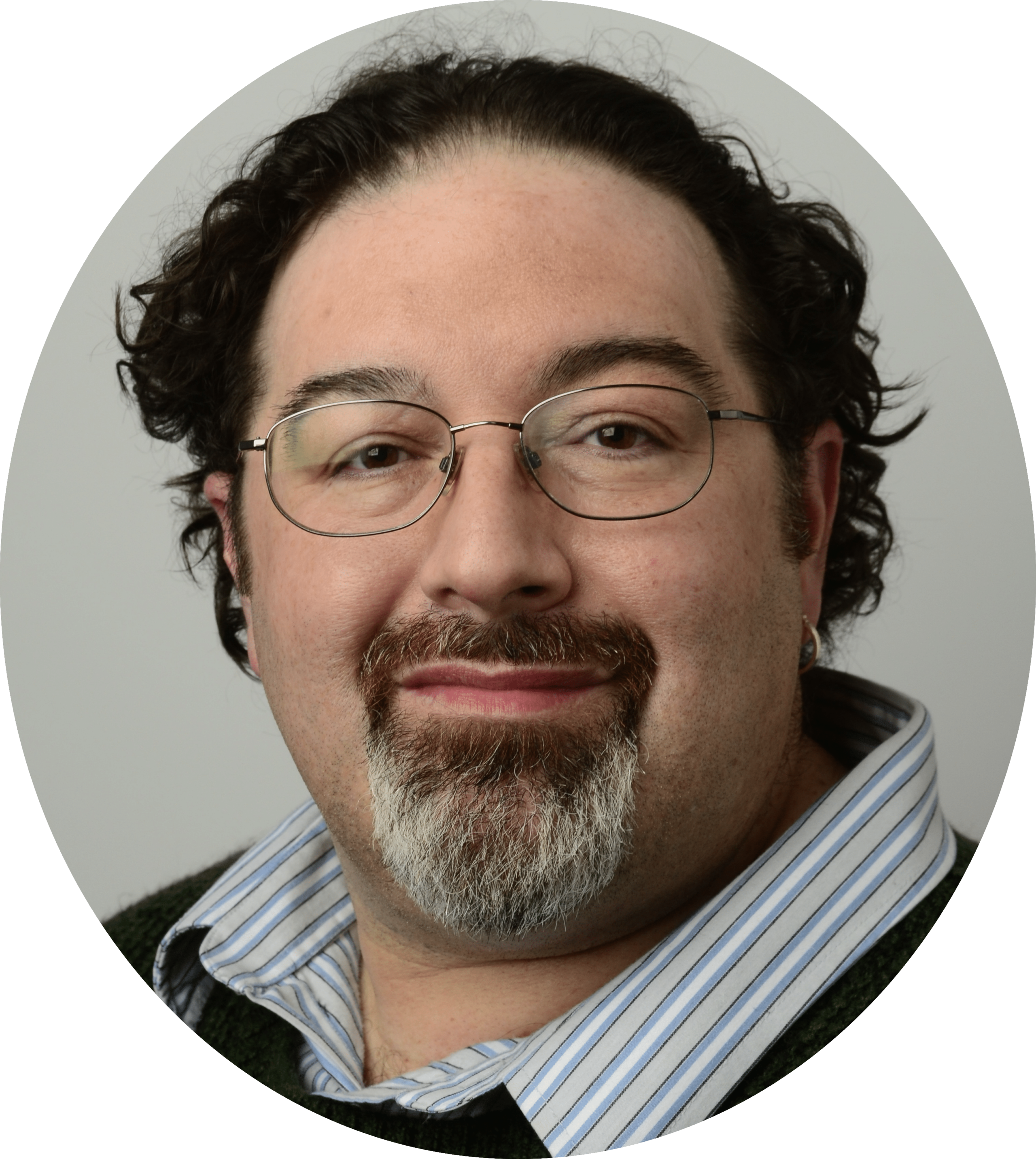 Hugh instilled dedication, commitment and tenacity in our illustration students and he is deeply missed. He also supported illustrators by sketching every day. To honor his dedication to sketching, Nossi College encouraged freshman illustration students enrolled for fall 2018 to submit 2-4 pencil drawings and a short paragraph on what they drew and why.
The 2018 Hugh Shelton Scholarship winner is Kaity Brown, a 2018 incoming freshman studying Commercial Illustration.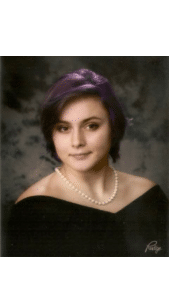 Kaity's inspiration for the illustration she provided was her concept of "A Better Tomorrow."
"The ideal tomorrow is getting through college, and the ideal future is becoming a successful artist. In this little sequence, I've tried to convey the perfect tomorrow. It takes place while I'll be in college and the years after," Kaity said.
"This page (below) is to show growth not only as an artist, but also to strive always for better days. Because tomorrow is not promised, but I can promise to try my hardest today."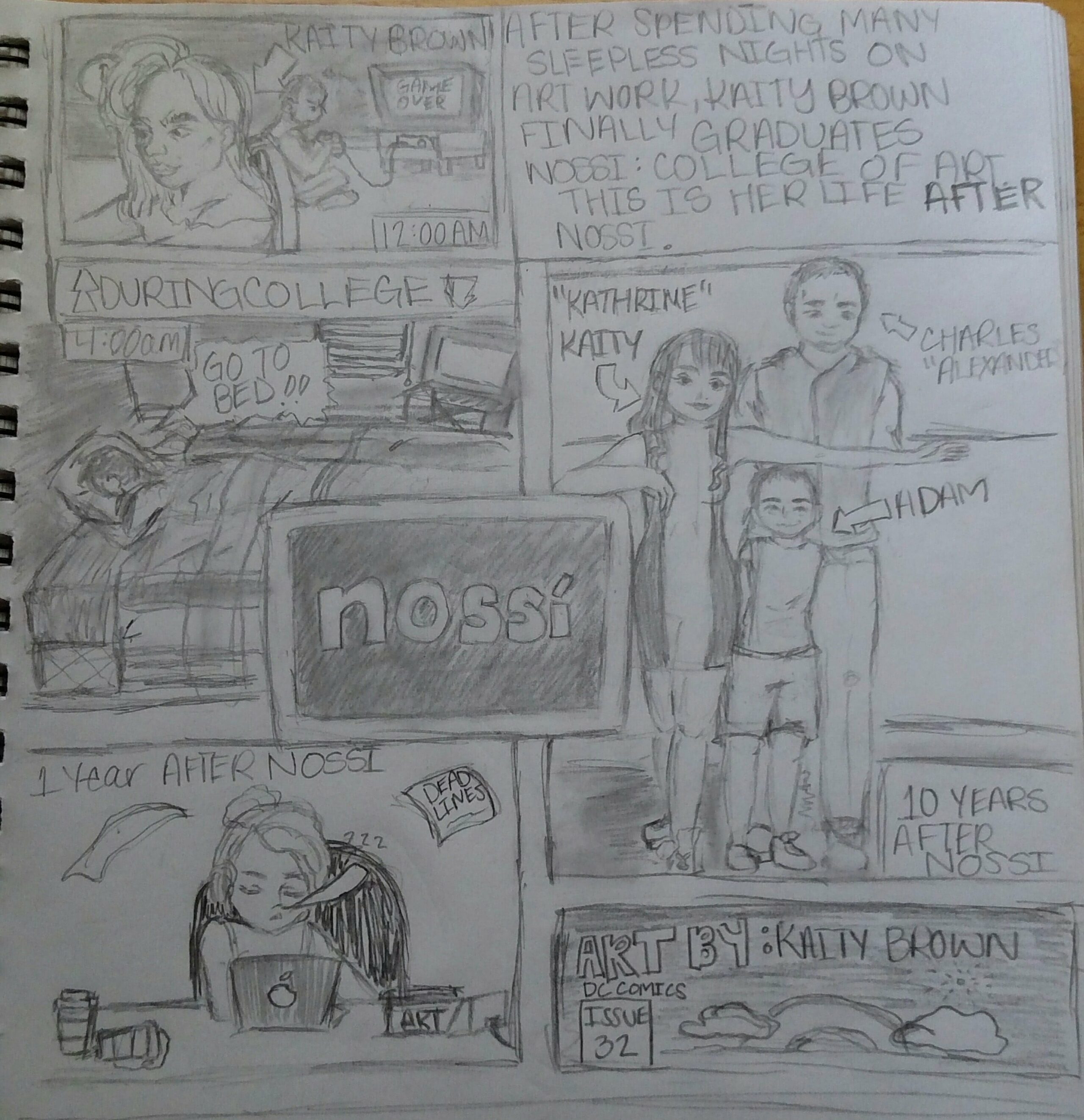 Kaity's "Better Tomorrow" Comic Illustration
"Winning the Hugh Shelton scholarship not only inspires me to create more wild concepts but also gives me confidence as an artist that I can learn to be another Hugh Shelton."
Day 7: Monthaven Arts and Culture Center
It is National Comic Book Day – so naturally, we are highlighting the Monthaven Arts and Culture Center in Hendersonville because they are committed to history, arts, education and community…plus they have a Comic Class we're obsessed with.
Every summer Monthaven offers various courses for kids and adults and this year we donated light boxes and comic art supplies for their comic class (they also had a coloring book class the lightboxes were great for!)
It was awesome to see the students use their new light boxes to help with their illustrations and we believe MACC has some incredible future illustrators on their hands.
MACC is a nonprofit in Hendersonville and they exist to create a vibrant art along with educational and cultural experience for people of all ages. They also ensure Monthaven is preserved as a Historical Landmark.
To support their cause click,  here; there are several ways to make an impact! They also offer classes you can enroll in! 
Day 8: Oliver Middle School
We partnered with Oliver Middle School in Nashville to fulfill their needs by donating basic art and school supplies including construction paper, markers, pencils, glue sticks, yarn and scissors.
It's awesome seeing future artists at work, below are some of Oliver Middle School student work we love.
Fun Fact: Oliver Middle's student body comprises more than 900 students who represent 37 countries around the world. To contact Oliver Middle and donate additional supplies, please visit this link.
Day 9: Belle Meade Children's Center
Belle Meade Children's Center is dedicated to equipping children with the skills they need to successfully navigate an ever-changing world.
After discovering a need for more paint supplies for their art class, we donated Spin Art Machines and tempera paint (Thanks Plaza Artist Supplies!).
Of course, we were dying to know if the kids loved the supplies, so we sent Nossi photography student, Dyllan Abernathy, to do some investigating at BMCC and Dyllan's photos definitely speak for themselves.
To learn more about or donate to the Belle Mead's Children's Center click here. 
Day 10: Rock of Ages
For the last day in week 2, we're so proud to feature our graphic design students, Kayla Swedberg and Brittany Matthews that worked on a complete logo design rebranding for Rock of Ages, a Lutheran Church in Madison, TN.
Our students took this project very seriously and spent hours working one-on-one with the client to help them create an image they truly enjoy and one that represents their mission.
This doesn't happen overnight, and there is work to make it perfect. We hope to launch the final logo before the end of the year. See sketch, first rough and final ideas below.
Want to learn more about Rock of Ages including service times and ways to get involved, visit their website here.