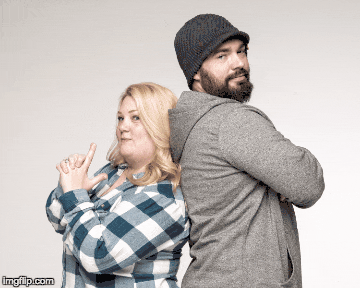 Kappa Pi reinstated the Eta Tau Chapter at Nossi College of Art a few short years ago thanks to the help or current student at the time (and now Nossi graduate) Nicole Drake. Since relaunching the group, we have brought chapters together from across middle Tennessee, we have boosted membership at Nossi College, we have gotten involved with community organizations like Hands On Nashville and now two of our members received honorable mention scholarships from this International organization.
Congratulations to Brandi Leath and Cory Harkins!
Brandi Leath recently graduated with her degree in Interactive Graphic Design and is currently working for Parachute Media in East Nashville. Cory is a current student studying Illustration and already landed a big job with Toy Box Productions as Marketing and Lead Illustrator.
"The scholarship committee had a difficult time selecting the scholarship winners from the outstanding applications that were submitted," said Michael Stanley, Kappa Pi President, "Take special pride in this achievement for your outstanding portfolio."
Kappa Pi wants to encourage all artists to continue your creative exploration and keep putting new artwork out into the world!
The below artwork is the reason Brandi and Cory were recognized. Congratulations to you both.