Danielle Duer is graduate of Nossi's Illustration Program who currently lives and works from her studio in Nashville, Tennessee. Her unusual acrylic paintings and textiles have been described as haunting and romantic.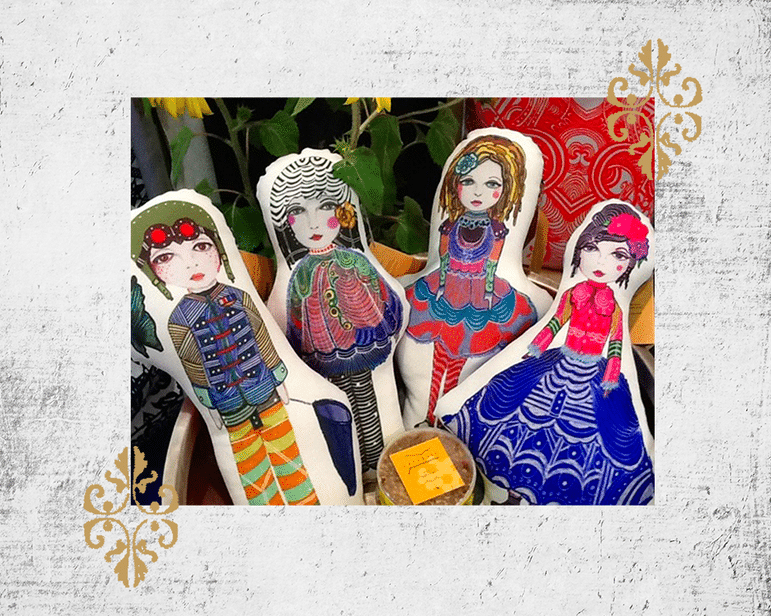 She uses intense, beautiful color combinations and layers the main images with dainty, inky details.
Danielle's "Honey Child Dolls" portray her fascination with child-like fantasy in a strange way full of both whimsy and sophistication. These dolls are hand-illustrated Victorian-style characters born out of the unique, interesting and talented people who cross the paths and imaginations of Danielle and her collaborator, Mandy McNeil.  Their goal is to encourage others to imagine, dream and do. These sweet things won a best new product award at the New York International Gift Market.
To view or purchase Danielles paintings, textiles, and other products visit her personal website. Check out her Facebook page to read reviews and to RSVP for upcoming exhibitions.