Nossi College of Art has incredible teachers, a hardworking staff and talented alumni that will blow your mind.
One of our greatest assets, however, is our students.
Nossi students are involved in everything from working with nonprofits in the community to serving as official photographers or designers for high traffic events to starting their own businesses and making it big in Music City.
Simply put, our students are awesome.
This week, the spotlight is on Jamie Hernandez, a photography student serving as the founder of Nossi College of Art's newest journalistic efforts.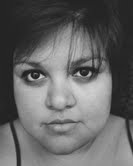 Coming to Nashville for college is like moving into a melting pot of opportunities and new adventures. Recognizing this, Hernandez decided that it was time for friends, students and prospective students of Nossi College of Art to see what was out there.
"I wanted to bring more attention to what we do at school and in the classroom," Hernandez said. "I also wanted to find a way to make Nashville and the surrounding area a little more familiar for our out of state students."
As a Brooklyn, N.Y. native and transfer from a different college, Hernandez knows what it's like to be new to a school or city.
"I don't know where that is."
"What's a good place to eat?"
"Where is a good place to hang out?"
After hearing these questions over and over from students, Hernandez decided to find a way to give some answers.
With an interest in journalism and the help of a few participating students, Jamie launched Bright Eyes of Nossi, Nossi College of Art's first student blog. This helpful home for tips, reviews, work and the general musings of Nossi students is not only a place for prospective students to get a taste of what it's like to attend Nossi; it's also a place for current students to get their name "out there" and showcase their work.
"My passion for journalism is one of the reasons why I wanted to start this blog," Hernandez said. "I also wanted to help other students get their name out there, because it's a tough and competitive industry."
Hernandez's passion for journalism will hopefully take her beyond the blog after graduation. As a lover of music and concert photography, Hernandez wants to cater to the music industry.
"I love music, and I feel very comfortable around musicians," Hernandez said. "My dream job is working for music magazines as a contributor or photographer."
Working with Bright Eyes of Nossi and staying involved with concert photography opportunities offered by Nossi – like Musicians Corner, Nashville Dancin' and Live on the Green – keeps Hernandez busy, but that's one of her favorite parts about studying at Nossi.
"My favorite part about attending Nossi College of Art is the fact that Nossi is very involved in the Nashville community," Hernandez said. "I like the fact that you are able to network with people."
Getting involved with the school and community are easy at Nossi College of Art, and we are always excited to help students like Jamie put their ideas into motion.
Intrigued to learn more about the opportunities you could experience as a Nossi student? Visit our Facebook photo albums to check out events we have been part of lately!
Contact Libby Funke at lfunke@nossi.edu, and check out what's going on through the Bright Eyes of Nossi students!