Each year, Nossi College of Art submits students' concert photography portfolios to the Country Music Association hoping to be selected to capture CMA Fest in person as official, credentialed photographers. That's right, Nossi photo students have shared the stage with Carrie Underwood, Taylor Swift, Blake Shelton and Hunter Hayes and have portfolio images to prove it! The CMA is selective in who attends each year and selects only a handful of college and university students for the CMA Award of Merit team based on their portfolios.
Luckily, for Nossi College student, we have connected with music venues across town to act as their 'house photographers' to capture concerts throughout Music City. These opportunities enable our music photographers to experience a variety of music genres while working through the different lighting (or lack of lighting) situations. Every concert Nossi photographers capture gets them one step closer to a portfolio that qualifies them to shoot CMA Fest using Nossi All Access. Nossi has even created a student group for music industry interests called NossiMICs (Music Industry Club). We partner with local groups like the Country Music Association and Lightning 100, Nashville local radio station.
Once students are selected for CMA Award of Merit team, they attend several meetings with CMA's Creative staff to prepare for shooting all four days and nights of the June festival, shooting alongside the industry's best. Students are given a map of the event, and they walk the festival grounds with CMA staff before the festival begins. Important locations and assignments are created at this time. During the festival, one member of the Award of Merit team usually stands out by going the extra mile. That student earns the coveted Award of Merit Title, and is brought back in November to shoot as a credentialed CMA Awards photographer.
"When choosing a winner, it's not really just about the big bang shot," Christian Bottorf, manager of CMA's creative services, said. "It's seeing an eye for the entire festival, and we look at how an event photographer captured the event as a whole."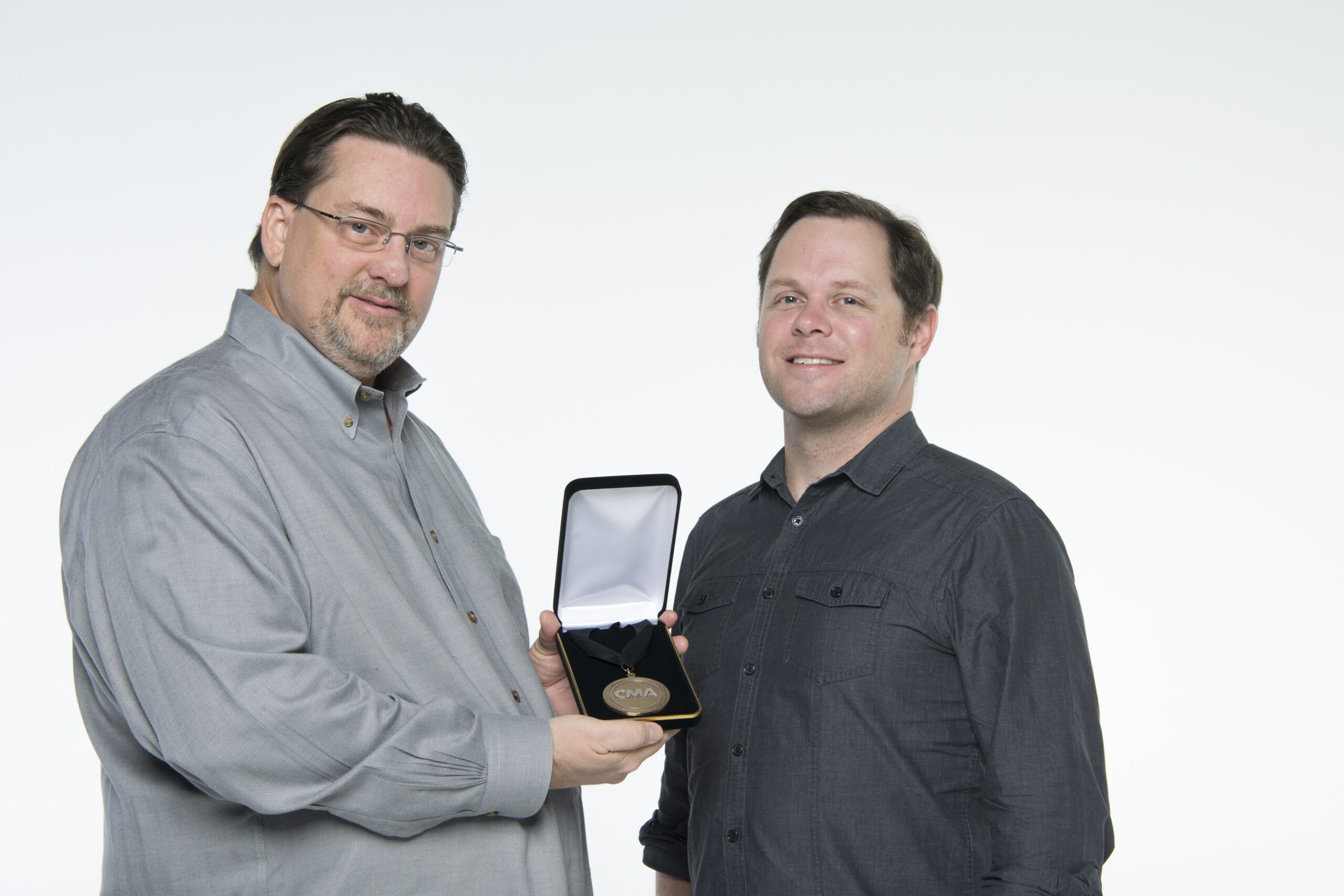 Nossi College of Art is excited to boast three Award of Merit Title winners since 2012. The latest, Scott Whigham, received the Award of Merit for CMA Fest 2016. Because of his successes at CMA Fest, he was able to attend the CMA Award Show, mingle with photography pros from across the globe and see firsthand how the entire CMA Awards event unfolds. Get a glimpse of what this day looks like:
In 2017, Nossi College of Art is sending two students to capture CMA Fest events. Congrats to Nick Zimmer and Jeffrey Bryan. We hope one can follow in Scott's footsteps to be the Award of Merit Title winner in 2017!