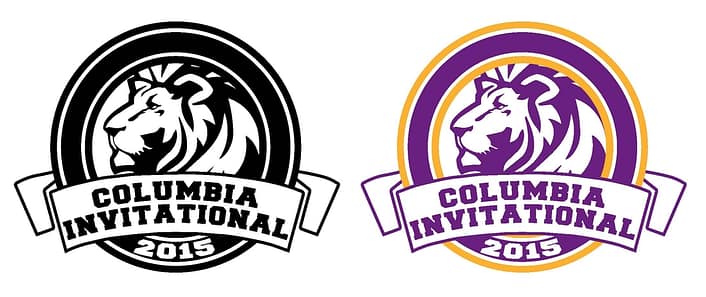 Tim Wood, a Graphic Design Teacher and Cross Country Coach at Columbia Central High School reached out to Nossi College of Art to challenge a college student to create the logo for their upcoming event, the 2015 Columbia Invitational Cross Country Meet. Two students stepped up to the task and started on their sketches. Experience with the Nossi All Access office allows students to understand the process to create from beginning to end, complete projects on deadline and work with clients who can hire them again or refer them to other businesses. 
Needs from the client: using vector format, the logo must be be two color and easily reproduced in black and white. Using two colors for the logo makes it more affordable when printing shirts.
After researching the client and sketching concepts, each student presented their ideas, their reasoning and their vision moving forward. Graphic Design student, Sarah North, captured the client's attention with her clean design and her use of the lion, their mascot.  
Beautiful and historic Rippavilla Plantation is hosting the upcoming 2015 Columbia Invitational Cross Country meet in September. The site has hosted several regional meets and was the home of the previous incarnation of the Columbia Invitational. Now the course is back on the Cross Country schedule!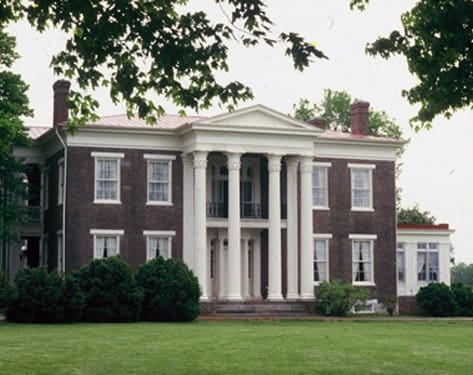 The Columbia Invitational meet is September 19 and will feature a 5K and two mile courses with a variety of terrain, including level stretches and challenging hills. The area is highly scenic, adding to the appeal of the meet. The meet is for High school and middle school teams. The logo will be introduced at the 2015 meet. 
View more of Sarah North's work here.