Opening in April and running through June, Mill Art Center & Gallery in New York is hosting a juried art show titled, "Lean Forward." To qualify, artistic works must be comprised of at least 50% digital work. Maureen O'Brien, a Nossi illustration instructor, recently graduated with her MFA in illustration and teaches Anatomy and Figure Drawing, Editorial Illustration and Book Illustration courses (to name just a few).
We are excited to announce that four of Maureen's pieces will be featured in this art show. Her pieces are mixed media and digital from various freelance works over the last year.
Below are the Maureen's pieces that were accepted into the Mill Art Center Gallery juried art show.
May I take your coat? – $95
Spidey In Central Park – $120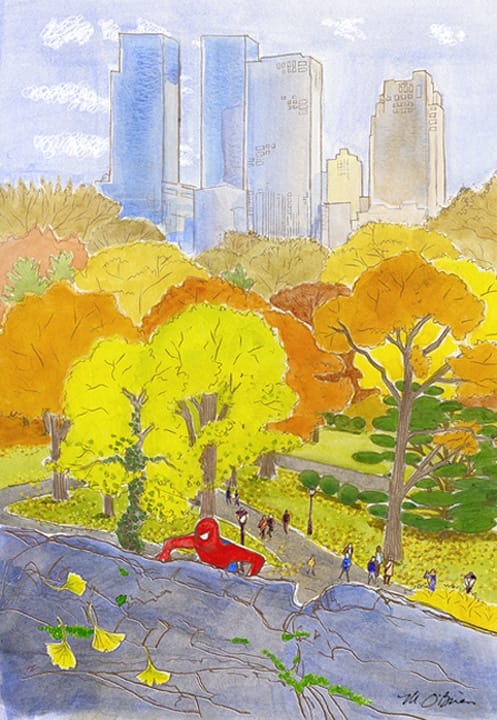 Thrush – $100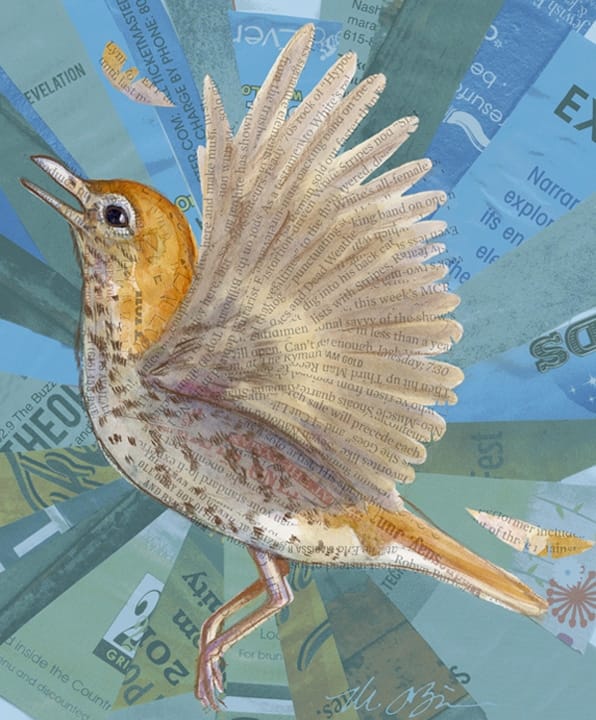 Sweeping – $110