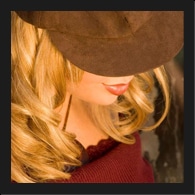 After attending two semesters at a university in Middle Tennessee, Sheila Smith was tired of being treated like a number. She was studying interior design and knew better options had to exist in Nashville. She opened Google and started researching art schools that would fit her style and feed her ambition of becoming a freelance artist. When she discovered Nossi College of Art, she made an appointment, toured the school, presented some of her best artwork and enrolled for the following semester.
Its been six years since Sheila's graduation, and she now runs her own design company, well, technically three of them – a graphic design firm, a interior design business and a muralist company. They are all rolled into Sheila Smith Designs. Her success started with her first job.
Nossi's career services department announces job openings, internships and career opportunities to students during college and after graduation. Dedicated Nossi staff members also pair businesses with qualified students to ensure a good fit. Just before graduation, Sheila was contacted by then Director of Career Services, Sharon McGinnis, because Nashville House and Home was looking for an art director. Sharon knew Sheila was just the designer they needed.
"I got it! Straight out, I was an art director for a magazine company!" Sheila said. "Nossi did that. I can't even take credit for that."
It was actually her skills and ambition that landed her the job.
"It was a really awesome job, and I really enjoyed it, but I am an entrepreneur at heart," Sheila said. After several years at the magazine, she started to become restless.
Sheila began freelancing on the side, marketing her own business and designing ads to place in Nashville House and Home.  People started seeing her ad and her freelance career sprouted.
"It didn't grow overnight, but once people started to contact me for freelance graphic design, interior design and murals, I asked the magazine to hire me as a freelancer too," Sheila said. In 2009, Sheila Smith Designs was officially born.
She attributes her success as an entrepreneur to Nossi as well. Nossi only hires adjunct professors who are currently active in their creative career fields. In class, students learn from creative professionals in Nashville. Speakers from various creative industries also visit to talk about the 'real world.' Students even have the opportunity to work with real 'clients.'
"I pair local businesses, especially not for profits, with students to collaborate and design posters, tickets and websites; paint murals or take professional photos and video for various events," said Libby Funke, student activities coordinator at Nossi. "We introduce students to these businesses so they can gain valuable experience before they graduate."
During her college career, Sheila was partnered with a client new to Nashville – The Music City Star – to design their logo, billboards, radio and print ads. Sheila met with The Star's director and helped deliver collateral they still use to this day.
On November 29, she visited two of Nossi's graphic design classes about freelancing, starting your own business and networking. Networking. Networking. Networking!
During her presentation, the main question the students asked was, 'Were you ready when you got out?' Her response? "Yeah! I was more ready than people who graduated at MTSU or any of the other colleges. I have worked with other professionals, and I hear them say so many times, 'Man, out of college, I was not ready. I was book smart but I was not world smart.' At Nossi, they prepare you for the 'real world,' they introduce you to professionals and you work with real creatives."
Now Sheila is on a new mission, to hire her first right hand man – or woman, and she is looking at soon to be graduates of Nossi to fill the position. She will be in attendance during our Senior Show on December 14. This show is open to all professionals in Middle Tennessee looking to hire talented designers, photographers, videographers or illustrators.
Nossi: Real Artists. Real Work. 
Sheila Smith Design Facebook, Portfolio, Contact: SheilaSmithDesigns@gmail.com
Sheila Smith's design work:
Lifeway's new eReader App. Sheila and a team of four designs help create the logo, website, marketing, app design and user interface
UV Nightclub Branding and Logo designed by Sheila
Sheila paints murals, portraits and personal requests!