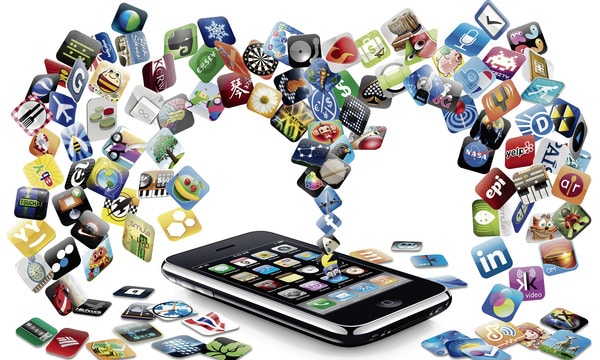 Technology has evolved rapidly in the past 10 years. The introduction of the smart phone and tablet has changed how people consume their media. Instead of grabbing the morning paper, the latest bestselling novel or a favorite magazine, people are turning on electronic devices, interacting with their media of choice in a more immediate form. This change in consumption has not only altered the publishing world forever, it has practically rendered the print graphic design degree obsolete.
Previously, the definition of graphic design revolved around the components of print media. Students graduating with a graphic design degree would traditionally move into entry-level production art positions. However, these jobs are decreasing by 10 percent every year, which means this current graphic design definition will cease to exist in a few short years. For example, Time Magazine claims, of the 27 publications they publish, all will be converted to digital formats by the end of 2012. Due to this radical shift to the digital world, Nossi College of Art is keeping up with these technology trends by evolving their graphic design curriculum.
After months of research, Nossi College discovered graphic designers are morphing into developers. There is a high demand for designers to create websites, apps, animation and interactive design – a role that used to fall solely on developers. The new digital courses Nossi teaches include interactive design I and II, mobile applications, social media design, advanced web design, motion graphics, advanced motion graphics and digital publishing in production art II. Nossi also teaches multiple digital languages including query, java script, HTML 5 in addition to flash since flash is no longer the industry leader. It's important to teach emerging technology so designers have flexibility in creation and in their career field.
Nossi's education philosophy utilizes adjunct professors currently active in their creative career. Some professors are already embedded in this new career field, but new professors will be hired to fill additional courses designed for this program.
"We are really excited about this change because we are one of the first schools, especially in our region, to be offering these types of skill sets and graphic design degrees," said Bruce Stanley, graphic design coordinator for Nossi.  "In this market, we have seven different art schools teaching graphic design that haven't implemented these changes yet. So if you are looking to go to a school that teaches these new skills sets, this is the only one."
After discussing curriculum changes with local ad agencies, Stanley emphasizes that students will still be learning the fundamentals of graphic design, branding and advertising in addition to the new technology. Print will still be taught in prerequisite courses, but their education will expand from production in print to production in a digital format. The associate program has been renamed to Interactive Graphic Design while the bachelor's degree will remain a Bachelor's in Graphic Design Media with an emphasis in art direction. With the bachelor's degree, students will learn to develop brand strategies and manage junior and senior designers. Both degree programs are available starting Fall 2012.
Not only will this program be vital for students interested in the digital design world, it is also viable for the adult market – designers who need to enhance their current skills or learn new ones to make them more attractive in this economy.
"When you can find an area or industry where the skill sets are scarce, people will change their careers, will come back to school and learn these new things," said Stanley. "I am excited about the different types of students and faculty we are going to get for this program."
This isn't the first time Nossi has completely uprooted a program to replant and make it better. When photography started to switch from film bodies to digital SLR cameras, Nossi saw how that change would alter the future of film and implemented their digital platform. The illustration program is also evolving to incorporate the digital world.