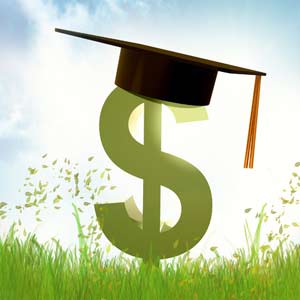 The American Advertising Federation Nashville Scholarship Foundation offered three $1,000 scholarships to college students pursuing a degree in the commercial arts field – graphic design, illustration, photography, web design and other related degrees. Students must be enrolled full time in an accredited Middle Tennessee college or university and have a recommendation from a school instructor. Cassandra White, a student from Nossi College of Art, submitted her portfolio to be considered in the William 'Bill' Holley Scholarship for the Arts and received the top prize, a $1,000 scholarship. White graduated from Lyman High School is Longwood, Fla.
The Buntin Group started the Bill Holley Scholarship in April 2010 after Holley retired. He enjoyed over 40 years in advertising at Buntin, and they wanted to recognize his career and the impact he made in Nashville's advertising community through an advertising scholarship. Students must submit a portfolio of 10 advertising examples to the scholarship committee. An application including GPA, classes taken, extracurricular activities and career goals must also be completed.
"After pulling my materials together and sending it off to AAF, I felt good about my portfolio, but I had no idea I would win," said White. "I received a letter in the mail saying congratulations and my only response was 'Wow!'"
White is studying to obtain her bachelor's degree in commercial illustration at Nossi. The money won will be used to help pay her tuition. In addition to her winnings, White also attended a luncheon at The Buntin Group and was able to meet and talk with professional creatives from the Nashville area. She attended with the Illustration Coordinator at Nossi, Arden von Haeger.
"Cassandra is a very talented student who brings versatility to her art," said von Haeger. "She is really good at designing as well as illustrating because she came to Nossi with a fine art background. She has really produced some amazing work."
Typically, only one winner receives a $1,000 scholarship, but an exception was made for a second student, Antonio Flores. His work was so impressive, AAF Nashville decided to extend him a scholarship as well. Flores is also studying to obtain his bachelor's degree in commercial illustration at Nossi.
"You will not find another student who works as hard as Antonio does," said von Haeger.
Image found on localscholarship.net.