In a Nashville Business Journal article by Joel Stinnett, Nashville's pool of tech talent is growing and it's doing so at a faster rate than its peer cities. Nashville has added 8,800 tech workers in the past five years, a 43.3 percent increase, making it the most rapidly growing small market for tech talent in the U.S. and Canada, according to CBRE's 2018 Scoring Tech Talent report, released this week. CBRE defines a small market as a city with fewer than 50,000 tech workers. Nashville employed a little more than 29,000 tech workers in 2017, according to the study. Read the full article here.
Nossi College is evolving alongside this growth and is committed to being an institution recognizing tech trends in the workforce and applying these trends in the classroom.
This growth opportunity helped to diversify and expanded our programs to supply the talent for Nashville's emerging career fields in technology. Our unique programs can suit any skill level and interests as we offer options from Certificate Programs, Associate Degrees, Bachelor's Degrees, and we are introducing a masters in instructional design and technologies this spring.
In recognition of the booming Nashville tech industry we are proud to offer a new 14 week User Experience (UX) and User Interface (UI) Certificate Program a fast track option that prepares graduates for careers in UX and UI web design.
The curriculum can suit beginners and existing professionals in the graphic design, marketing, interactive design, software development and front or back-end development fields. It will teach you how to improve digital product aesthetic appearance and interactivity, understand the processes and methodologies involved in improving digital customer satisfaction, and understand the usability of digital products.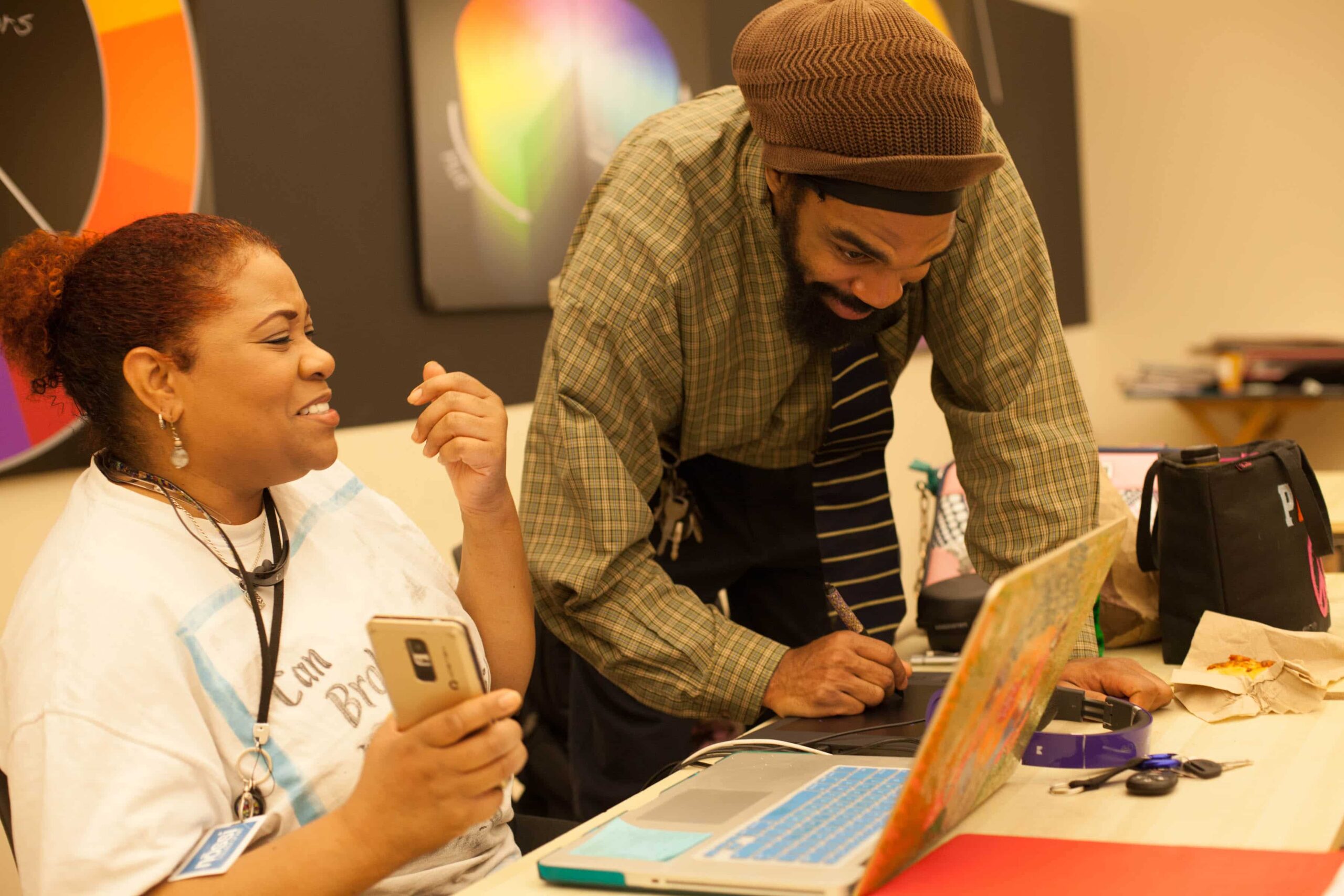 Another option for individuals wanting to accelerate their tech career is our Associates in Interactive Graphic Design which is the only two-year graphic design degree in Nashville.
Additionally, we offer a Bachelors in Graphic Design Media. Both degrees teach must know tech design software such as Adobe Illustrator and Photoshop, including an understanding of core competencies in the creation of responsive websites, apps, digital publishing and motion graphics. Our bachelor's degree incorporates higher level design thinking and theory including business and marketing courses.
Not only do we add marketable candidates to the tech workforce, but we value the longevity of the tech industry and recognize the need for more technology trainers.
In response to this, we have invested in a new Masters in Instructional Design and Technologies. This new degree is designed for people who have a bachelor degree but want to enhance their employment opportunities. The emphasis of this program is learning through technology. Our master's students will learn how people learn. They will design learning techniques, using the latest educational technologies, and adapt those techniques to a variety of different audiences. The majority of the work that will be available to graduates of this program will be in the corporate, governmental and higher education environments.
This massive tech growth should excite and inspire anyone in Nashville to capitalize on a career in tech. Let's just say this opportunity doesn't go unnoticed here at Nossi as we offer many avenues for students to stay involved – including our relationship and sponsorship of Nashville UX hosting tech-based group events.
Our students and faculty are motivated, engaged and here to create change. We are extremely proud to foster an exciting tech environment and you don't want to miss this wave.