When you think of somewhere you are safe, somewhere you are accepted, and somewhere where you have infinite support and understanding, are these all in the same place? For many in the LGBT community, the annual Nashville Pride festival, is also a homecoming. Nashville Pride takes place in June of every year over two days, attendance is upward of 20,000 nashvillians and those visiting from other cities, all in celebration of LGBT community members and showing love to each other and uplifting spirits. Entertainment this year created a music festival energy but was extremely family oriented. Families, Married couples with matching shirts, and young adults lined the lawns at Public Square Park.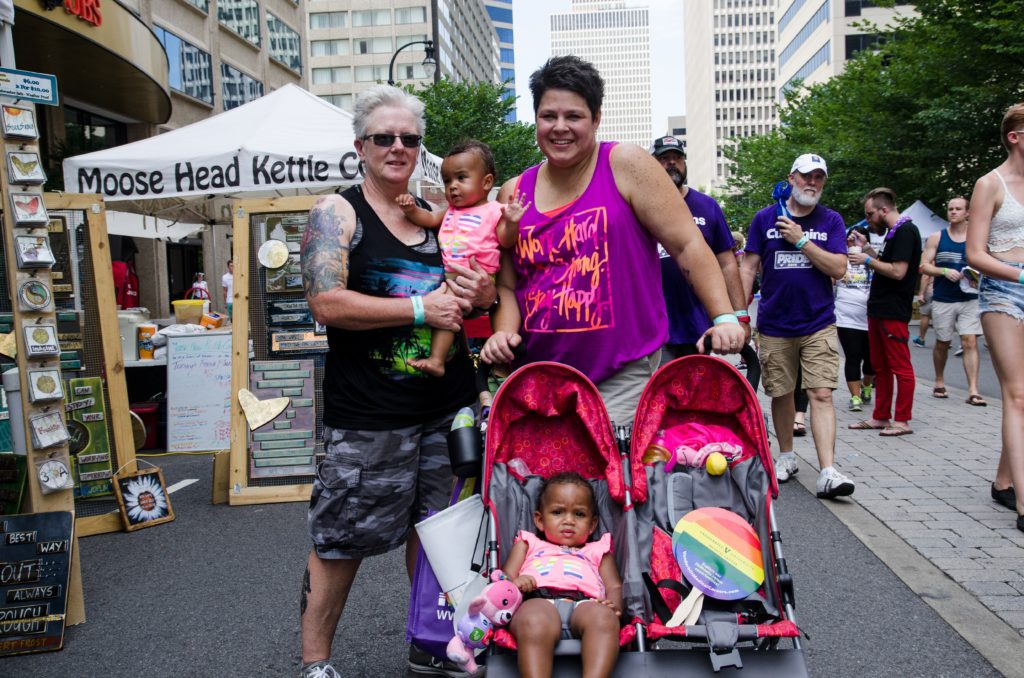 It has only a few weeks since the tragic Orlando shooting at gay club Pulse, 49 individuals lost their lives that night and many others were injured. This was an event that could have destroyed a community, Instead they leaned in on each other for support and guidance, and came together over this weekend to show that their pride isn't going anywhere. Rainbow flags of all types were flying; some flags were in the style of our nation's stars and stripes, replaced with rainbow bars.. Even the flag of Mexico was decorated in vibrant color. Posters and chants of "Love is Love", and "Love wins" filled Public Squares surrounding streets during the Equality Walk.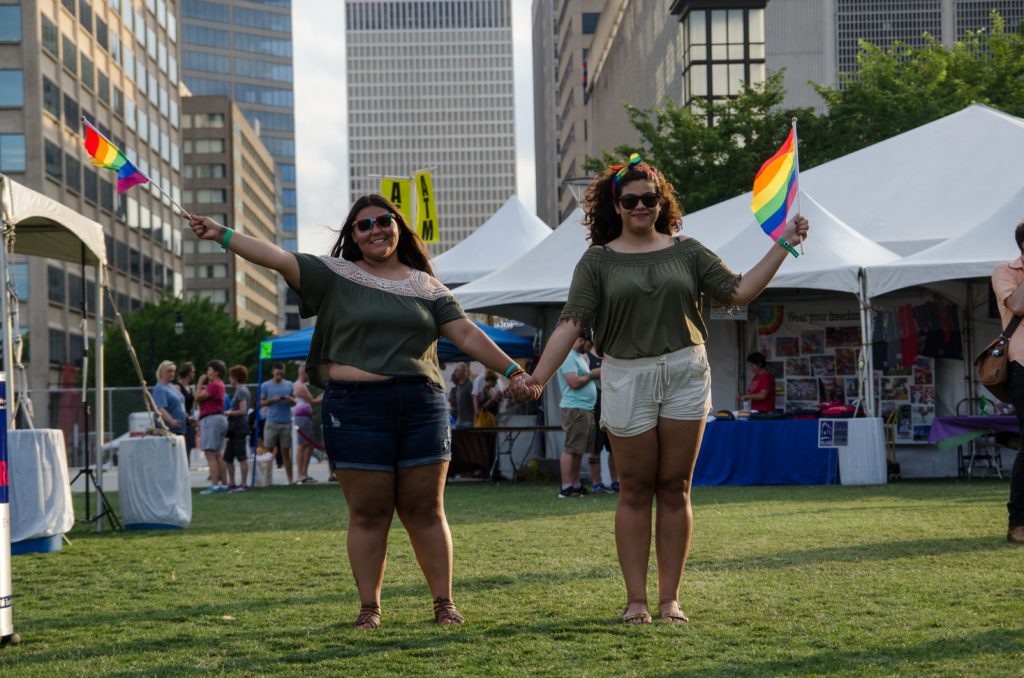 This year during the Equality walk, Metro law enforcement marched in uniform during the Equality walk for the first time in Nashville Pride history to show their support towards the community. Their presence was strongly felt, with increased numbers of officers over the weekend at the festival. When gates opened, participants were able to enjoy freebies and information from over 200 vendors, as well as activities for adults, children, and a complementary cooling station for four-legged friends. These vendor booths included popular LGBT hangouts Play Dancebar and Tribe, as well as Nashville's source of LGBT entertainment and news, Out & About Nashville. This event takes place on the weekend of the one year anniversary of the lift of the ban preventing Homosexuals from marriage. This weekend was truly a weekend to remember Orlando, to remember Freedom to marry, and to remember to love who you love without condition.
By: Nicole Drake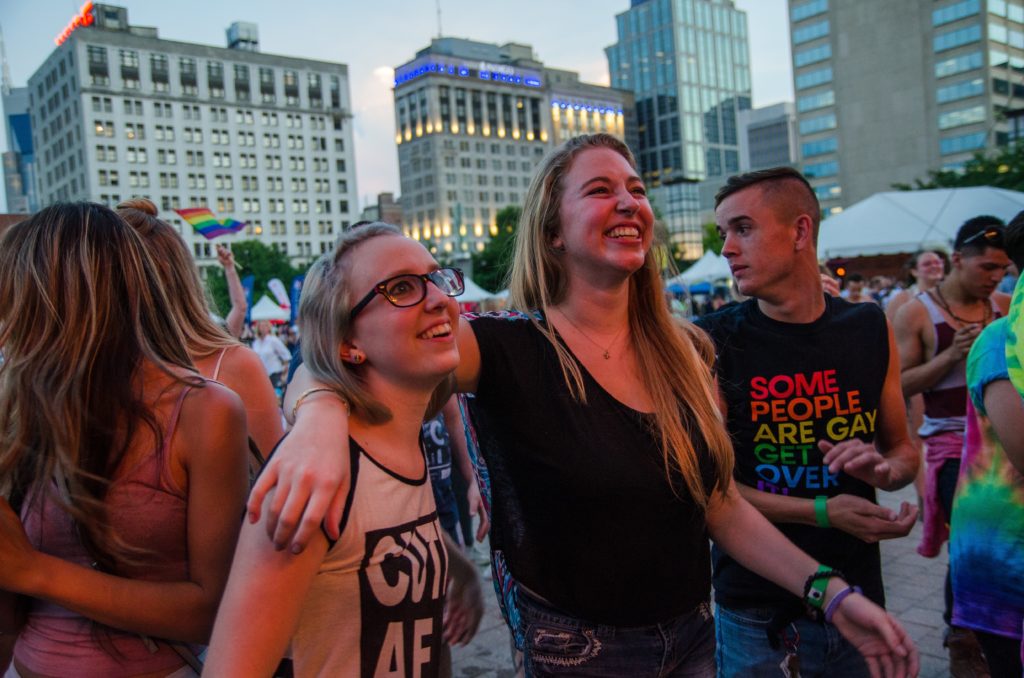 MTSU Student Reporter covers Nashville Pride 2016