Veteran photo editor Tom Stanford now Photography Coordinator at Nossi College of Art, Story by Les Kerr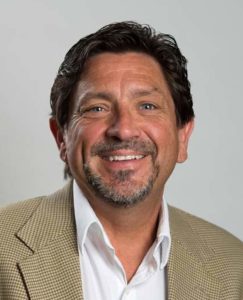 Tom Stanford, Nossi College of Art's new Photography Coordinator, brings thirty years of experience that includes managing and editing photos and journalistic art that won national awards from the Society of Professional Journalists, Gannett Company and National Press Photographers Association. A longtime photo editor for The Tennessean, Nashville's daily newspaper, and other publications, Tom has edited and organized photos of NFL games, Presidential debates, Bonnaroo and a host of other events and stories. In addition to teaching and working with instructors at Nossi College, he will continue his work in photo editing and photography.
Having already served as an adjunct instructor at Nossi College, Tom has shared his hands-on experience with students. He also appreciates the fact that the other instructors are also actively making a living in photography.
"Nossi College wants instructors that are in the field doing it," Tom said, adding that the other photography instructors offer the knowledge of current trends and practices. "Jim Brown works for USA Today Sports Images. Grant Lovett is a successful, corporate fashion photographer. Sheri Oneal works in the fashion and commercial fields. They are all 'doing it.'"
In the courses he has taught, Tom has taken students on location in outdoor and indoor environments. For a Location and Lighting course, students went to the Shelby Street Bridge at night, set up lights and photographed people who volunteered to participate. The experience not only taught lighting techniques, but it gave students a valuable taste of interacting with people, a necessary skill in professional life. Another opportunity for students to get out of the classroom involved lighting a 1955 Porsche near Nissan Stadium, home field of the NFL Tennessee Titans, with the city in the background.
Tom feels that beyond teaching, instructors who are active in photography can offer possible professional connections for students.
"There are a lot of connections we can initiate for students," he said. "During the class, I just finished teaching we went on two American Society of Media Photographers (ASMP) events. Once a month, ASMP meets in a restaurant to do portraiture, setting up lights and taking head shots. Everyone there is a professional photographer. The students interacted with them, brought back business cards and made some connections."
Working closely with instructors also appeals to Tom. He believes they will learn a lot about communicating to students from each other.
"There's something really different about managing creatives," Tom said about his role as Photography Coordinator. "We're not working on an assembly line. You have to know what makes them tick, how they are encouraged and how they are rewarded. I'm going to look at the teachers as individuals. I think I'll learn some teaching techniques from them. I might have some coaching tips for them, as well, from the outside looking in."
As the fall semester at Nossi College of Art progresses, Tom looks forward to sharing his experience with students and instructors and absorbing what they will teach him, as well.
"My strongest skill set is managing and coaching and I love doing that in a creative environment."
Connect with Tom via LinkedIn. View more work on his website here.
Learn More about Nossi College of Art's Photography Program.