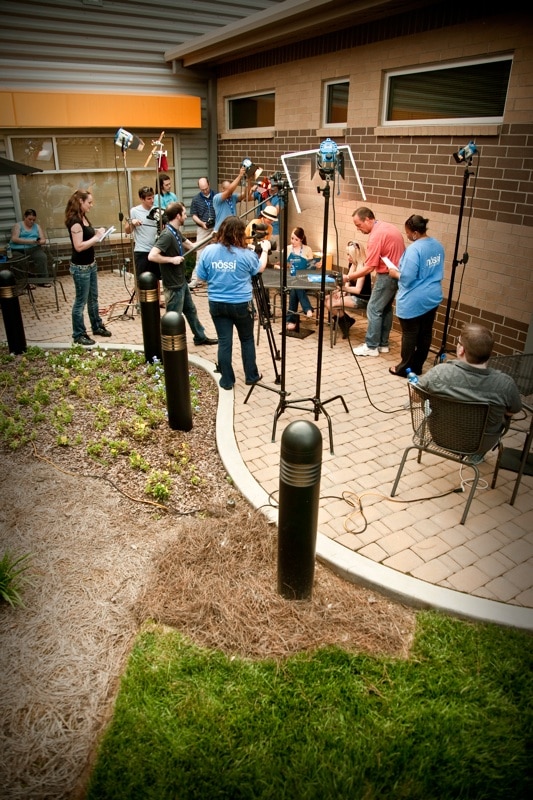 After growing up in Nashville, Hans Chilberg decided to move west to study film at Chapman University in Orange, California. He spent several years working in Los Angeles, focusing on screenwriting and story structure. After Los Angeles, Hans decided to move back to Nashville and bring the film industry with him. He is currently in post-production on an independent, micro-budget film with two other producers. Budgeting, writing, directing, editing and now moving into the sound, Hans is really starting to see this lengthy two-year project come together. Although he has ambitions for this movie, his first main goal is to complete a great movie. "Finishing the movie is the first step of the playoffs," said Hans. "If you win that game, then you get to go to the next round and encounter a new team and a new defense." He hopes the new defense will be submissions to festivals or even college screenings. There is a big difference between people who want to make films and people who actually do. Hans is a doer.
One of the best aspects of attending an Art College is being surrounded by other like-minded artists. Whether fellow students are designers, painters, photographers or videographers, all the students in Art College are there to create. Being exposed this this environment can be very exciting. More importantly, the collaboration among video students is essential because it's difficult to create a film by yourself. To complete the assignment well, you will need several people to work on different aspects of the film – from shooting to directing, lighting and writing.
Piece of advice from Hans: "At one point, George Lucas knew nothing. You are more capable than you realize." The point is to get out there and just start filming. Whether you conduct an interview, create a documentary about a friend or start out making a music video, continue to make videos because that is the best way to learn.