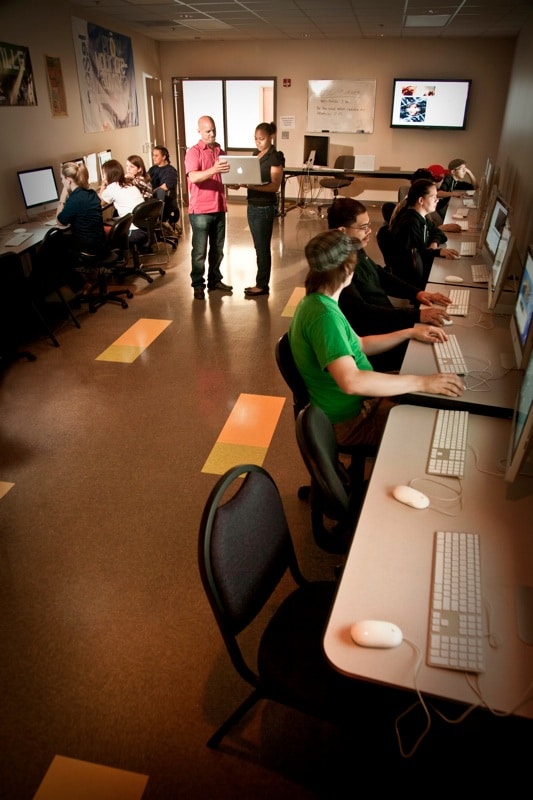 Bruce Stanley's dynamic career as a graphic artist would have never happened if it wasn't for an elective course he took in college. After high school, Bruce first joined the army before enrolling into college. He was still in the process of discovering his purpose and declaring a major when he had to create an editorial page for a journalism and mass communications project. After completing the assignment, his professor was so impressed he scheduled a meeting for Bruce to speak with the Graphic Design Department Chair. Looking back, Bruce wishes he could have attended Art College instead of a traditional university. An art college connects and surrounds students with other creatives; an experience students can miss at a four-year university.
Bruce has been part of Nashville's advertising industry for over 20 years, working his way up from graphic designer, freelancer to art direction and creative director in five separate advertising agencies. Each move inspired his work and sharpened his skills to become a more versatile designer and creative leader.
Going beyond the basics: Students easily comprehend the concept of consumer advertising – businesses selling a product and speaking to consumers – but Bruce discovered many students are never introduced to a large proponent of what they will be designing after graduation – business to business marketing and advertising. In Graphic Design Specialty, students will develop a brand campaign using direct mail, social media, online and print that focuses on how a company advertises to other companies. They will go more in-depth with the campaign by creating a booth and marketing materials for a trade show in a 3D render (thanks 3D Modeling class!). Impress the entire professional community when you include trade industry advertising in your portfolio, an asset many students don't have in college.
Before graduating, Bruce highly recommends visiting the career services office to see what internships are available in Nashville. He said while in school, students are exposed to other creative students, teacher and projects, but unless you find an internship or a job in this market, students can't fully understand what it feels like to be a respected professional and belong to this industry. "You are relevant, you have a purpose, people need you and you will get paid for this," said Bruce. "You will get a sense of what your career will look like with an internship."