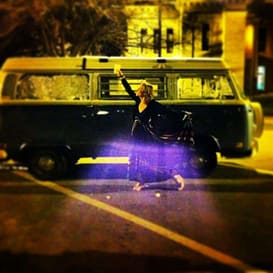 Maggie Thompson Phipps graduated from Nossi College of Art in 2007 and was an energetic soul who could capture a person's character and essence through still photographs. She loved photography, specifically portraiture, because she enjoyed working with people and capturing their spirit. Unfortunately, Maggie passed in 2016. Nossi College of Art wanted to honor the memory of Maggie and her passion to live on in future photographers. For the Fall 2017 semester, Nossi established the Maggie Thompson Phipps Memorial Scholarship and donated $1,500 to impact the life of a hard-working Nossi photography student.
A scholarship panel led by Tom Stanford, Nossi's Photography Coordinator, with the help of Nossi's Admissions team selected students to submit a photograph and a one-page essay about how they intend to change the world through their passion for photography.
The scholarship winner, Giovanni Silva from Hunter's Lane High School, submitted a picture of Giovanni's cousin playfully chasing bubbles. The photo shoot was originally intended as a portrait shoot to capture some family photos, and it turned into a playful day at the park. After his cousin took interest in the bubbles, Giovanni noticed the child's delight.
"I could see the happiness in his face," said Giovanni. "He was just so into the bubbles, that's when I went in for the shot."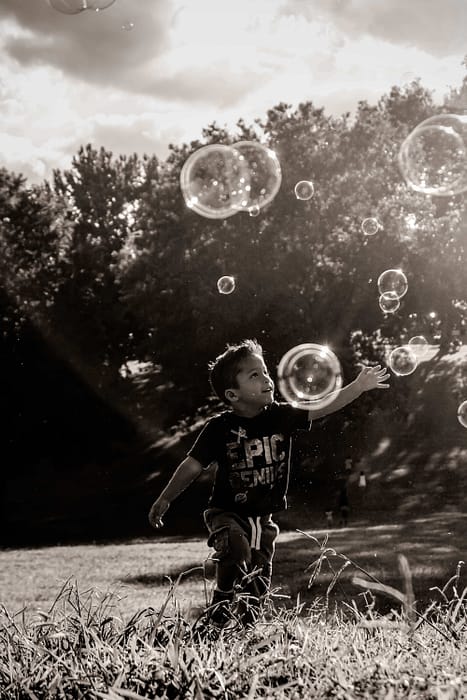 Silva's scholarship essay discussed how cameras have changed the word and how technology has changed cameras; however, is it the photographer behind the camera that retains all assets to creating and making an impactful photograph. Silva is also excited to take pictures of stories that many people don't get to see.
"I want to take pictures of the beautiful things that are out there," said Silva. "There are species, landscapes and societies that are threatened by our urge for globalization."
Silva mentioned that his goal is to help save the planet and promote the well being of everything that lives on it so hopefully future generations won't live in a world where all these beautiful places only exist in photographs.
To the family of Maggie Thompson Phipps, the Nossi College of Art family wants you to know the memory of Maggie continues to live on in future photographers and Giovanni is thrilled to be honored in her memory.
Pictured below: Cyrus Vatandoost, Executive Vice President of the College giving Giovanni Silva his Maggie Thompson Phipps Scholarship Check.