With Nossi College of Art's 40th Anniversary coming up, it's safe to say that the college has enjoyed quite a few successful and rewarding years. We've watched 40 years of students grow in the classroom, graduate with real industry experience and go on to become professionals all over the world. The college's founder and president, Ms. Nossi Vatandoost, has spent the last 40 years connecting with students and helping them grow into the professionals that they are today.
And to think, it all started 40 years ago in a friend's kitchen with three art students.
Vice President of Academic Affairs, Dr. Byron Edwards, describes the history of Nossi College of Art and its founder, Ms. Nossi.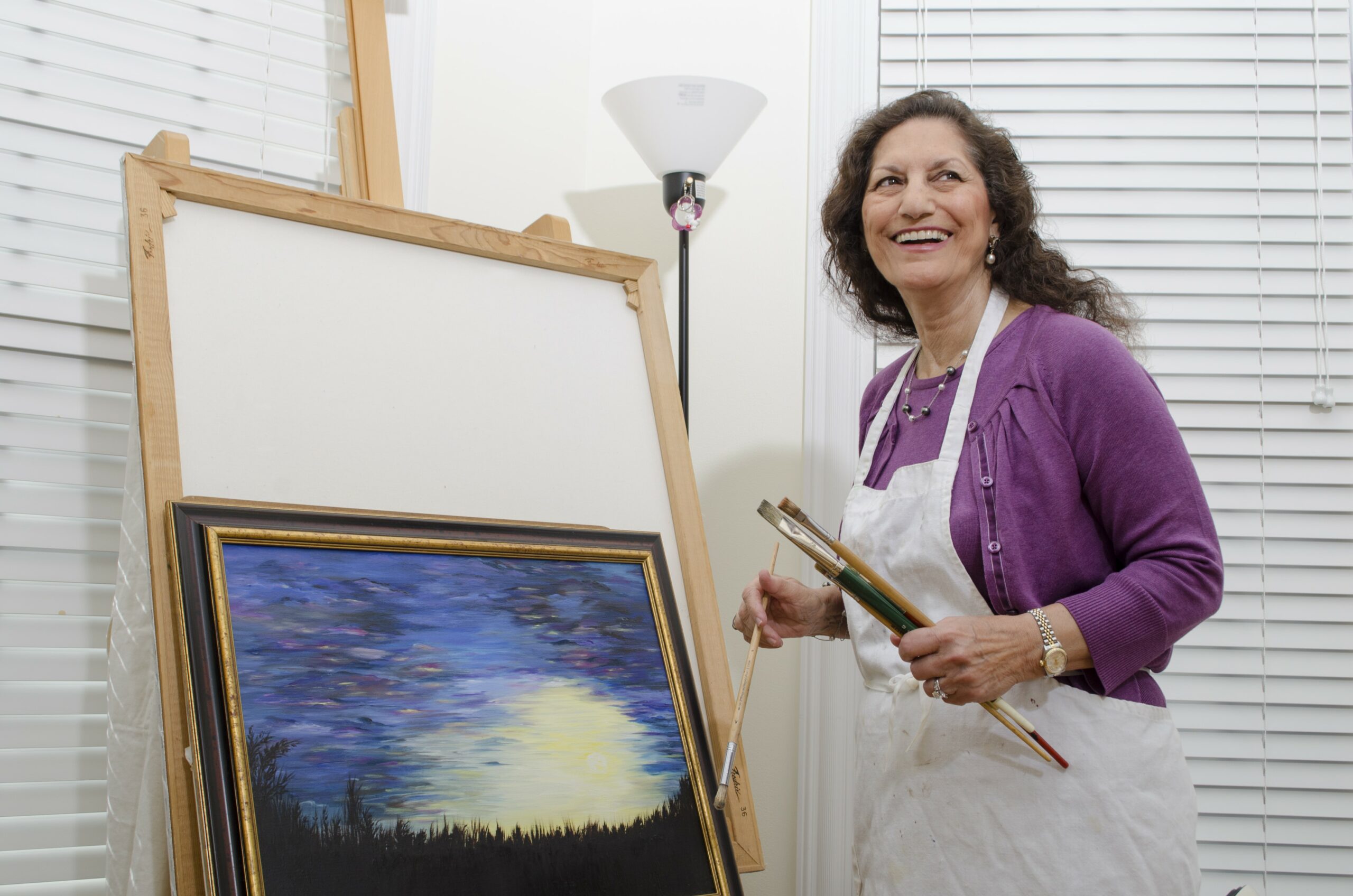 Ms. Nossi
By: Byron Edwards
During 2013, Nossi College of Art celebrates its 40th anniversary, and its founder, Nossi Vatandoost, leads the college as its President. Her dedication, concern, and love for all her students permeates the entire college.
As a young girl growing up in Persia, Nossi's mother recognized the creative and artistic talents of her daughter. She enrolled Nossi in art classes and provided much encouragement. Like many other great artists, Nossi developed a love for nature. With her artist's eye, she carefully observed nature and then began to draw and paint what she had seen. This process has served her well throughout her life.
After graduation from high school, Nossi attended Heidelburg University in Germany and immigrated to the United States in 1963. Later, she met and married the love of her life, Ira Vatandoost.
For Nossi and Ira, it was more like love at second sight. Actually, when they were both in their teens, they had met briefly at his parent's home in Persia. They did not have a chance to say more than "hello" to one another. But this time, when they met, they had the opportunity to get to know each other. That's all it took, and they fell in love.
Nossi decided it was time she earned an American degree. She earned her B.A. in Art Education from Western Kentucky University and graduated with honors. After graduating, Nossi began teaching art in Metro Nashville schools.
How does one go from teaching art to high school students to being the President of one's own college?
For Nossi, it was her love of art that evolved into an art college. In 1973, in a friend's kitchen in Madison, she began teaching art to three students. She did this because she loved art and because she loved teaching. But students talk. Her students told their friends and their friends' parents kept calling Nossi – wanting her to teach their children. She quickly outgrew the kitchen and, in 1973, opened an art school in Madison. The art school kept growing. Nossi decided to concentrate on commercial art programs for her creative students. She sought authorization from the Tennessee Higher Education Commission and accreditation from a national accrediting commission. She was granted both and began to offer an associate degree. This grew and bachelor's degrees followed. Now, on its own campus in Nashville, Nossi College of Art offers three bachelor's degrees, two associate's degrees with a fourth bachelor's degree in the planning stages. Nossi thinks that, in another five years, NCA will be in a position to offer a Master's degree. And then, who knows, Nossi University of Art?
One of the special things about Nossi College of Art is the connection Nossi has with her students. Students will walk by her office, pop their heads in and greet her with a friendly "Hi, Ms. Nossi!" Sometimes they will stop and show her some of their latest work. Whether it is a brief greeting or a look at their recent work, she is always glad to visit with her students. And she always finds a way to encourage them.
Everyone, from students, faculty and staff, refers to the college President as "Ms. Nossi." It is said out of respect and out of love.
Ms. Nossi once said, "My mother taught me to have kindness and love for all people."
That attitude has gone from Ms. Nossi to all of the staff and to the faculty.
"Ms. Nossi taught me to listen to others before making decisions and to be patient," said Nossi's son and Executive Vice President of the college, Cyrus Vatandoost.
The staff and faculty use that attitude when they interact with students, and Ms. Nossi insists that all Nossi College of Art students be treated with respect and compassion. Beginning with Ms. Nossi, the college wants every student to be successful both in and out of the classroom.
Ms. Nossi has personally presented over a thousand college degrees to Nossi College of Art graduates. She stated, "Their success is my success." It truly warms her heart when she learns that one of her graduates has been successful working in the "real world."
Someone once asked for a description of Ms. Nossi. Ms. Nossi is intelligent, talented, organized, hard working, a leader and a beautiful woman with a beautiful soul.