Let the Record Play with Jose Semidei
November 15, 2021 @ 5:00 pm

-

6:00 pm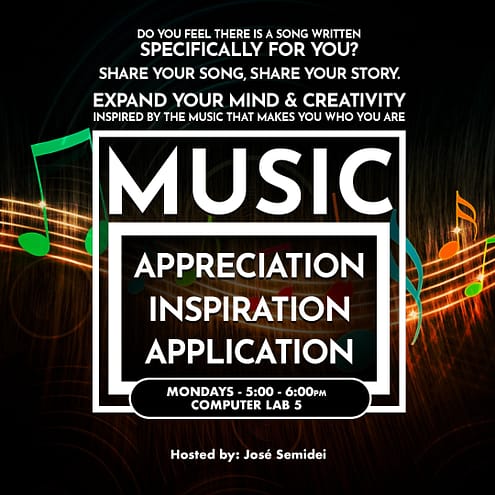 PLEASE RSVP to Attend! Brought to you by Jose Semidei
Music: an art form that combines Melody and Harmony 
This is an open invitation to ALL Nossi students with a love of music to bring songs that have inspired you. Share the story of how it may have influenced you and how it can potentially inspire others.
Come with an open mind to listen to various genres: pop, rock, metal, classical, jazz, Latin, bluegrass, folk, ambient, synth, new wave, cultural, etc…
Everyone has a favorite song, come share it with a group that is open to finding new music to enjoy.
Open to students in all semesters
Related Events