For the Love of Nossi – Valentine's Event!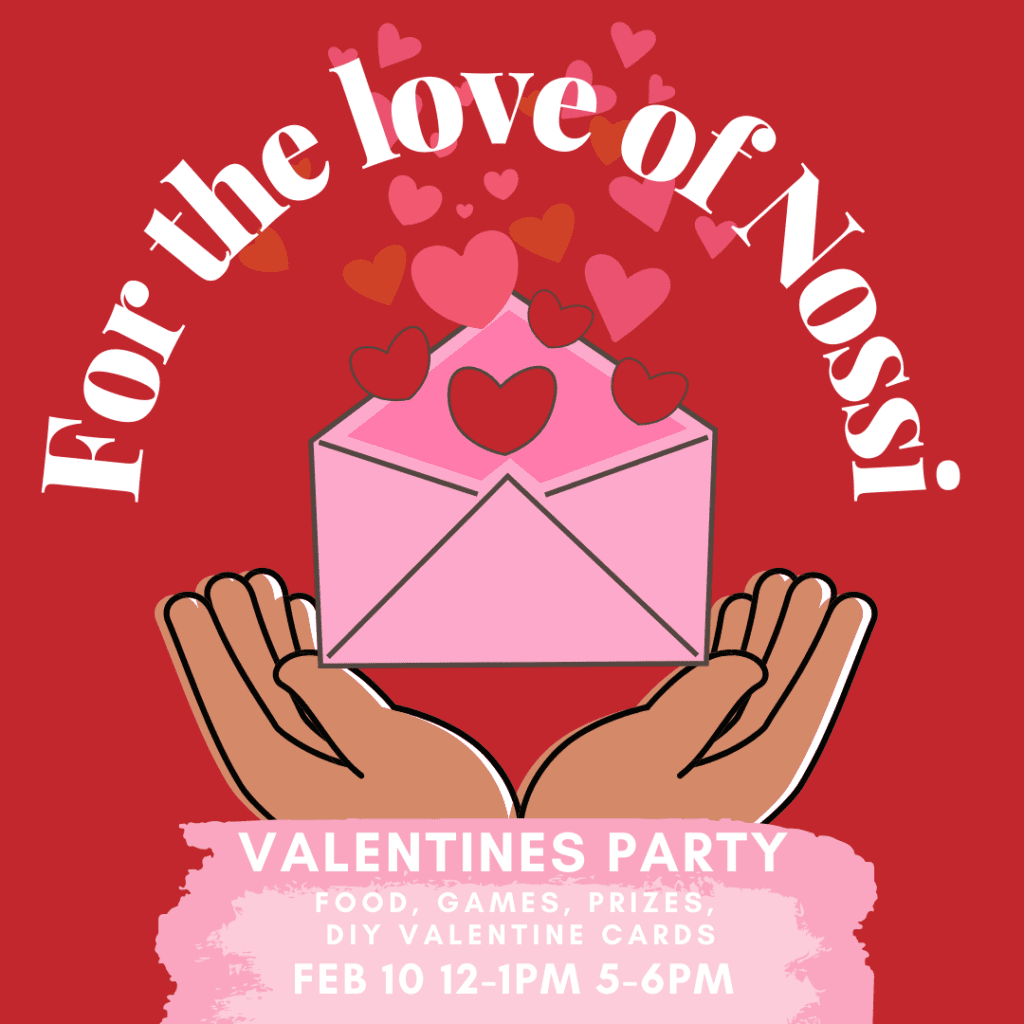 The Nossi Event Creators have been diligently working on an amazing Valentine's Day plan for the Nossi College of Art Community. We decided to host a Valentine's event that is all about "Showing Love To Others." The event theme For The Love of Nossi will allow our students to show kindness to others in the spirit of Valentine's Day.
>The Event Creators selected a local senior living home, Maybel Carter. This community has 85 residents and is located just down the street from Nossi in Madison, Tenn. During this event, our students will be able to make Valentine's cards for the residents, many may not have regular visits from family.
>These cards will be delivered to the home on Valentine's Day.
What to Expect:
Chef Anthony from Culinary Arts will be feeding everyone with his Italian Soup!
Event includes games and prizes, a photo booth, and a compliment wall
Create Candy Grams for friends or family.
Create Valentine for Maybel Carter and their senior residents
Meet from 12 to 1 PM or from 5 to 6 PM in the student lounge

We thought Valentine's Day would be a great opportunity to show some Nossi love in an act of service within our surrounding community. Come join us!
Related Events