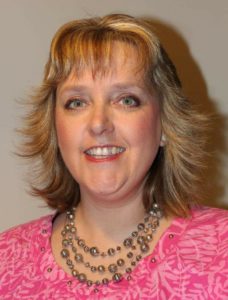 Michelle Donovan is a Photography Graduate at Nossi College from Art and an active alumni member who still participates in Kappa Pi Eta Tau, Nossi's Fashion Group and the NossiMICs – Music Industry Club.
She attended a Nashville American Marketing Association 'Entertainment and Sports Marketing" workshop to "Learn insights and explore how to develop a strong brand for rising artists and musicians. From dive bars to the famous Grand Ole Opry stage, every breakthrough artist has a story to tell. In an industry saturated with incredible talent, it is crucial to one's success to develop a marketing plan." 
I attended the AMA Nashville's Entertainment & Sports Marketing SIG event on Developing a Strong Brand for Artists and Musician's. The event was held at the Bound|ry located on 20th Ave. South in Nashville. The venue was a perfect size. The decor was more on the rustic side which made it have a much more relaxed and welcoming feel to me.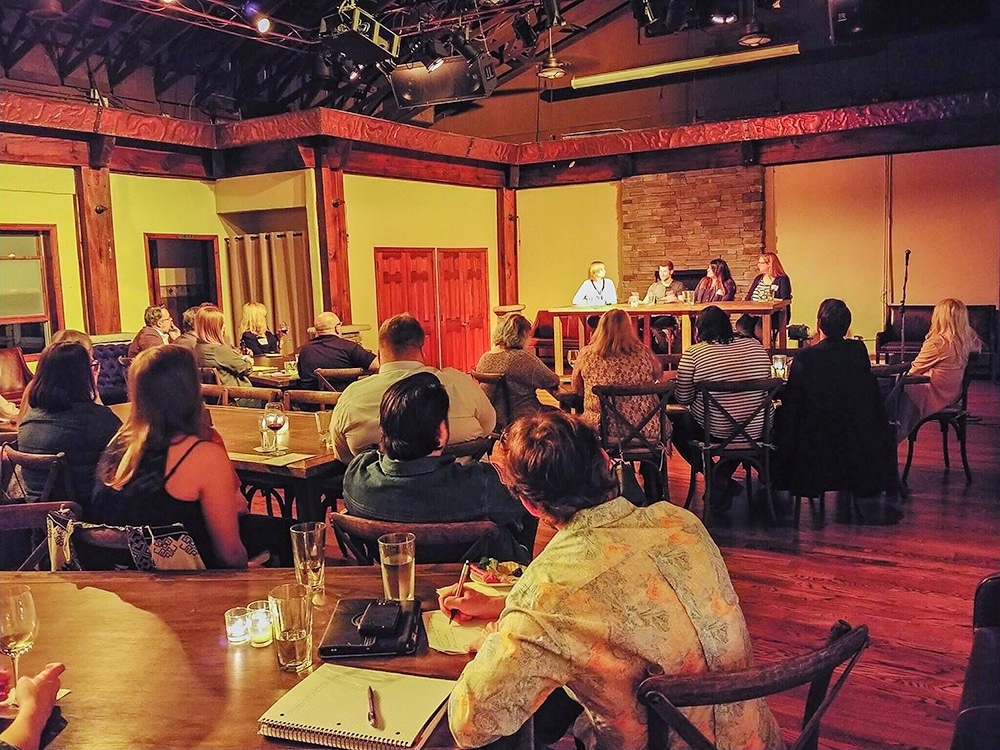 My interested in the event can help me learn more how my work as a freelance photographer can fit into the branding of an artist and musician. I wanted to learn how the creatives (specifically photography) fit into the entire branding process.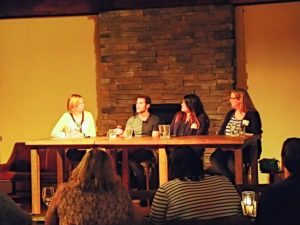 On the panel was Ben Gallaher, Sony Music Nashville recording artist, Kerri Fox-Metoyer, Vice-President of Music Strategy & Partnership with APA Agency & Cameo Carlson, President of theory Nashville.
After the panel discussion, I spoke with Kerri Fox-Metoyer about fitting photographers into the branding process. Although she doesn't regularly work with photographers, she was able to give a good direction for my interests. Her advice was to get in contact with publicists because they are normally the one that works with setting up the photo sessions. Publicists also normally decide what photos are used from live concerts on the artist social media platforms or in print.
There were a couple things that I really took away from this evening. The first was that you never turn down an opportunity that comes your way.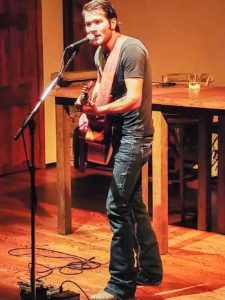 Even if that opportunity is not something you think will take you to the next level, it may very well introduce you to someone who can. If that person can't take you to the next level right now you never know when that connection will be needed or made in the future. The second thing I learned was to make sure you are connecting with people in the industry you want to work in. Build those relationships with industry professionals and make sure you leave a positive impression. 
The evening ended with Ben Gallaher singing some of his songs off self-titled EP released in August of 2017, and he also treated the crowd to a brand new song that has yet to be released.