Welcome back to Week 8 of our 45 Days of Giving! We can't believe there is just one more week to go! 
Nossi College of Art is celebrating our 45th anniversary, and we decided to do 45 acts of creative kindness for local classrooms, non-profits, church groups. Nashville and the surrounding communities have been supportive of Nossi College and the impact we wanted to make on this area, so in return, we wanted to feature 45 acts of thankfulness.
If you haven't already, check out our previous blog for Week 7 to get all the action!
Day 36: Community Care Fellowship

Impressed with all the programs that East Nashville's Community Care Fellowship provides its community, Steve LaSuer, an adjunct illustration instructor, decided to add some color to their preschool classroom. With the help of several illustration students,
 this painting team is creating a picturesque scene to brighten the building and the students inside. Flip through to see their process, sketches and their reference art. 
Photos submitted
IN 2017, CCF PROVIDED:


24,814 Lunches
3,847 Loads of Laundry
44,040 Hygiene Items
11,424 Breakfasts
CHILDREN'S PROGRAMS




12 

Children – The Dare to Dream After School Program


6 

High School Students – The Starfish Program


10 

Summer Students – ASK – The Academy for Success in Kindergarten Program

Like what you see here? YOU can help contribute to this numbers by volunteering your time or donating your dollars! We expect the final mural to be complete in the upcoming weeks and will share the final scene on Facebook.
Day 37: Down Syndrome Association of Middle Tennessee
Getting that perfect shot can be so difficult – have you ever taken a photo on your smartphone only to be disappointed with the outcome? Maybe you edited it or added several filters so it looks more creative? Knowing how to best use your smartphone for pictures is a skill in and of itself, and our adjunct photo instructor, Shero Oneal, is going to share some of her secrets! Nossi College and Sheri Oneal are partnering to offer students from the Down Syndrome Association of Middle Tennessee a private how-to workshop with Sheri!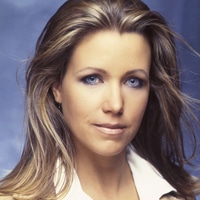 If you aren't familiar with Sheri, she is an active networker in Nashville, travels all over Tennessee and she has photographed for big clients across the United States (she even made a special trip to Ecuador for Nossi's first-ever study abroad trip!). From working with media like Nashville Lifestyles Magazine to musicians like Kelli Pickler, Sheri Oneal has captured some of the coolest images – check out her website here.
We were able to connect several times with the Down Syndrome Association of Middle Tennessee for #45DaysofGiving. Hosting a class for these students is the perfect way for each of them to be able to express themselves creatively with a technology they use every day – smartphones! Want to volunteer some of your time as well – they give you plenty of opportunities!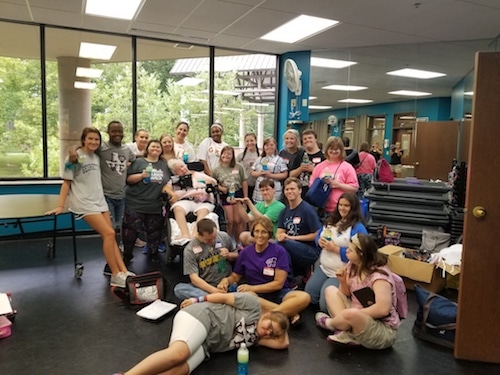 Day 38: Poverty and the Arts
Poverty and the Arts (POVA) hosted a gallery show on Thursday, November 1 in Nossi's Ira Vatandoost World Art Exhibit. During their show, they asked attendees to donate some painting supplies to help their artists continue to make beautiful pieces! We can't wait to see what else they come up with! Shout out to Hayley Colburn for helping us capture the evening!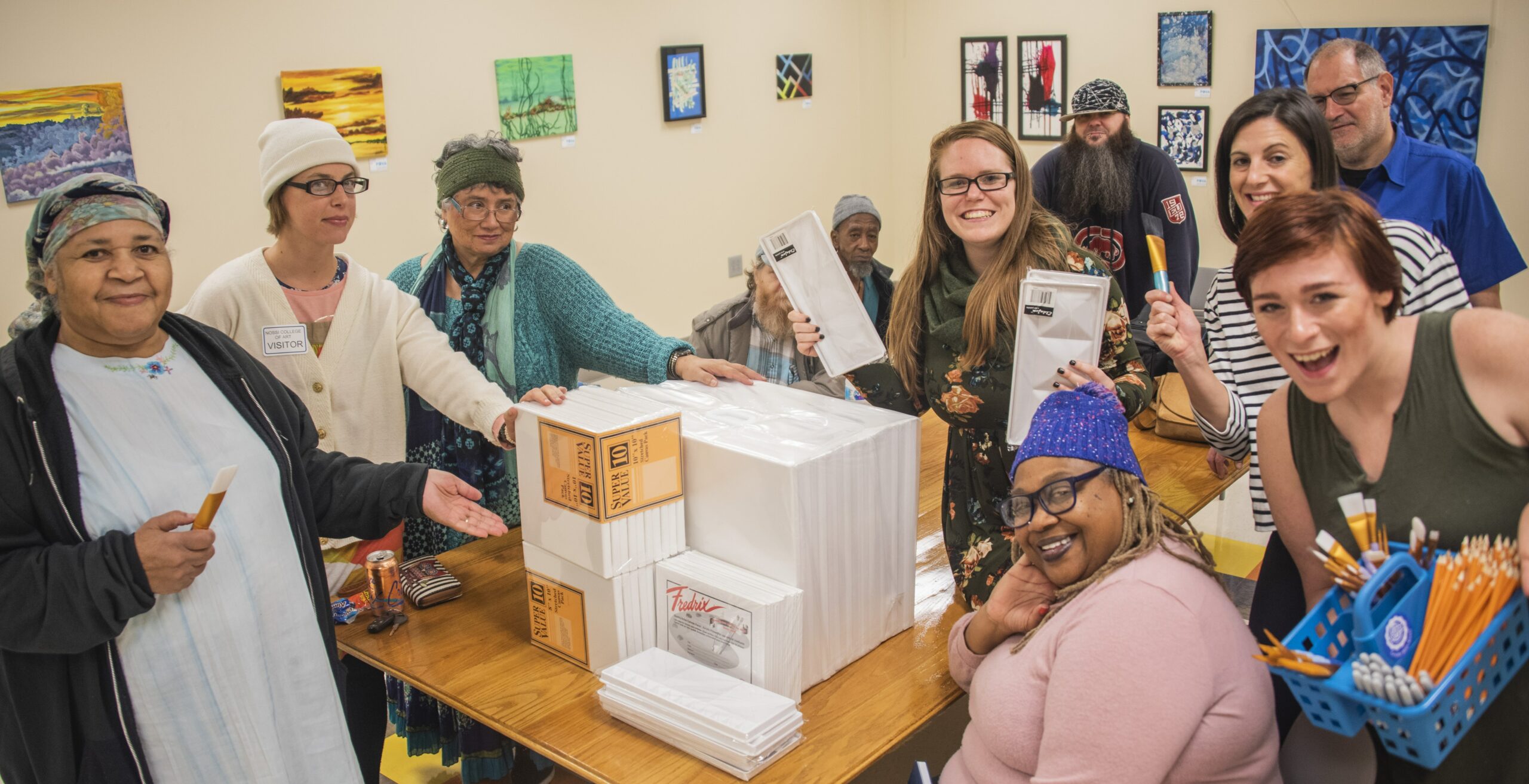 Nossi College wanted to provide gallery space to their artists while hosting an artist reception on Thursday, November 1. Looking for that perfect holiday gift for the person who has everything? The exhibit will be available through December – so yes, it is open during our 45th Anniversary Party. Learn about all the party details here!
Poverty and the Arts is a social enterprise providing supplies, studio space, training, and a marketplace for artists impacted by homelessness to create and sell artwork, as well as gain valuable entrepreneurial and social skills which helps them earn creative income, access higher-waged employment, increase their housing stability, and build the necessary security nets to remain out of homelessness.
Day 39: Y-CAP; YMCA Community Action Project
 The YMCA Community Action Project (YCAP) helps vulnerable, at-risk youth in East Nashville. These students overwhelmingly face greater challenges than average teens and YCAP encourages them to achieve their potential. Through coaching, hands-on experiences and resources they need to succeed while offering a fun, safe and vibrant experience, YCAP gives youth an opportunity to excel outside the classroom. A student team spear-headed by Sean Williams, a Nossi illustration student, will design and paint large, lightweight movable murals. These murals can be moved throughout their campus to brighten up rooms and inspire the people inside. View the sketch process below!
To lear more about YCAP, who they support and how you can volunteer your time, visit this link.
Day 40: Brown Dog Foundation
Nossi Photographers, Blake Russell and Daniela Dominguez, visited the annual Wine Dinner benefitting Brown Dog Foundation to help document the event as photography sponsors. Event photographers are important because they help nonprofits 'sell' their event to future sponsors and donors. Having good visuals and photos are essential to nonprofits wanting to show off successes of their events and fundraisers.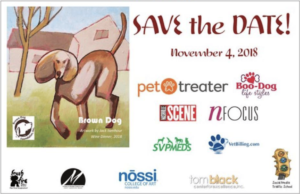 The story of Brown Dog Foundation begins with Chocolate Chip, a black lab dealing with cancer that was almost euthanized before being saved by Labrador Retriever Rescue of East Tennessee and eventually adopted by Carol Smock. Although a very loving pet that was adored by many, over the years Chocolate Chip's medical bills proved to be too much for the owner. As a result of this experience, Smock along with five friends and her sister, created Brown Dog Foundation as a 501c3 public charity providing funding to families who find themselves in similar situations – caring for a sick pet that would likely respond to treatment, but due to unforeseen circumstances, there is not enough money immediately available to make it happen. Smock's hope is, knowing this foundation exists, dog-owners will have their dogs tested for cancer more frequently.
To learn about the many ways to support Brown Dog Foundation, visit their website here.